UC's Performing and Fine Arts will Continue to Grow Under Salvaggio
Maggie Reid, Features Editor
This semester, Laura Salvaggio was appointed chair of Performing and Fine Arts.
Since 2010, Salvaggio has been working in the Utica College Theatre Department, and has had a love of theatre since being introduced to it in high school.
"I was a Navy brat and I moved between my freshman and sophomore year of high school," Salvaggio said. "The first person I met was involved in theatre and dragged me to an audition. I auditioned, but didn't get a part, and was never more thankful to fail at something in my entire life."
She did, however, continue to be involved in the school play behind the scenes by attending the tech call to start building scenery. Later, she would go see a production of "Les Miserables" with a school group, which helped spark her love for theatre.
"Javert jumped off the bridge, and it was beautiful," Salvaggio said. " I decided that I wanted to kill people artistically for a living and theatre was the place I could do that."
After the passing of beloved theatre Professor Marijean Levering, Salvaggio stepped in as interim chair last year.
"She was part time before then and was producing in the theatre," Dean of the School of Arts & Sciences Sharon Wise said. "She then stepped up to a full time position when Marijean got sick. Then we had to search for a position for a full time member of theatre, and from that national search, we hired Rachel Wolfe and were able to keep Laura on full time as director."
According to Wise, this was the best decision because Salvaggio has the most experience.
"It made sense for her to continue in that position and she was doing a good job," Wise said.
Salvaggio plans on continuing the vision that the late theatre professor and chair of Performing and Fine Arts Levering had for the program.
"She really wanted to grow the arts program here at UC and we are continuing to do that," Salvaggio said. "She and I have done a lot of plotting and scheming together in terms of how to grow the program. Most of what we are currently doing is a continuation of what she planned when she was chair."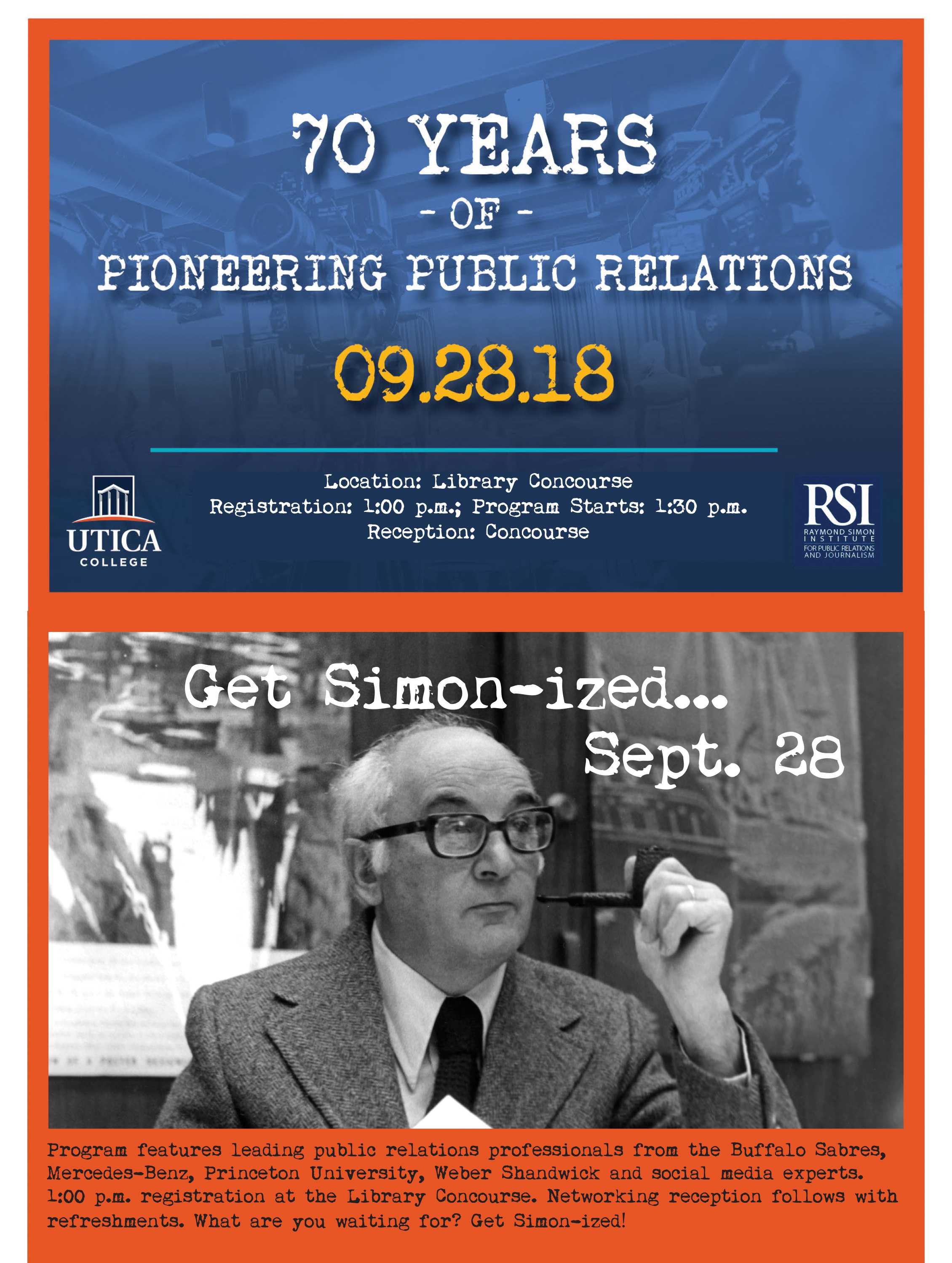 Recently, UC has added the Communications and Media major. Students are able to choose theatre as a concentration, which is "kind of like a mini theatre major," according to Salvaggio.
Moving forward, she would like to make some changes to make it more specifically for theatre majors.
"A lot of the communication classes are less useful for them," Salvaggio said. "If someone wanted to go into tech, for example, more of those classes would be useful."
Salvaggio would also like to see a real theatre program available to students.
"The city of Utica is having a bit of a renaissance, the arts are growing here, and I want to see that happen," Salvaggio said. "Things I am going to do include growing the number of students who are in our program, which just seems to be naturally happening because we are putting out bigger and better products. We are doing 'Cabaret' this semester which will advocate for social causes in a very unique way."
Some more changes that will be happening include a relationship with the Uptown Theatre, which Salvaggio is currently a board member in.
"I am looking into developing programs that will benefit the program here and will provide internships for our students so that they can get a different kind of experience than we can provide here, and with a different group of people," Salvaggio said.
For art, Salvaggio is proposing a new Visual Arts minor.
"We have all the classes to make one, so I don't know why we don't have one already," Salvaggio said. "I have three students who graduated last year who could've had a visual arts minor had we had one available for them to take."
As for music, Salvaggio is trying to offer private voice and instrumental instructions.
"It is just a matter of figuring out some logistics for that, like how to not completely disrupt study hours if we offer a loud music class below the library," Salvaggio said.
A year from now, there will also be a new arts wing where the music room currently is.
"There is an architect who has worked on that and the plans have been approved, it is just a matter of it happening," Salvaggio said. "It's going to happen at some point, the first phase of that is the upgrading of the art gallery, which as you walk by is under construction."
From now on, there will be an end of the year arts festival titled the Marijean Levering Memorial Arts Fest, where students will be able to showcase everything they have done throughout the year.
Salvaggio fondly remembers seeing shows with Levering and afterward having "the most stimulating theatre related conversations."
"I really loved working with her on shows, we were ideal collaborators," Salvaggio said. "We tended to pick up where the other one was leaving off very easily. To find someone that you collaborate with that well is rare."
Cabaret will take place at 7:30 p.m.  Nov 8, 9 and 10 and at 2 p.m. Nov 11.