Stress and Healthy Eating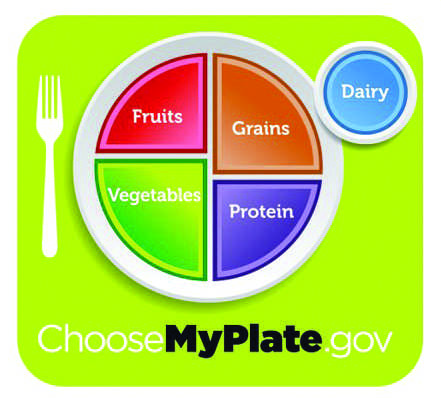 Jacqui White, Assistant Sports Editor
Getting proper nutrition and dealing with stress while living away from home can be difficult for many college students. Many students at Utica College turn to the counselors in the Student Wellness Center to help them deal with the stress.
One of the counselors that students seek out is Brittany Higgins. Higgins explained that when she talks to students, she reminds them to think about mind, body and spirit.
"I talk to students about release when they're stressed out or worried about certain things," Higgins said.
Higgins also explained that self-care is also important, especially when it comes to the areas that cause students to worry. She said there are plenty examples of self-care that students can do, including connecting with a friend through text just to say hi or wearing their favorite t-shirt just because they like wearing it.
"When I'm worried about something, I find time to knit," Higgins said.
Higgins also said that sometimes students don't feel good because of the weather that happens in Utica.
"Sometimes I send students for blood work and if it comes back with low vitamin D, it means that they're not getting enough sun. I usually recommend them to take vitamin D supplements," Higgins explained.
Higgins said that since students are away from home, it's often difficult for them to be reminded to take care of their basic needs, such as to eat or drink regularly.
"Since the students are away from home, there's less reminders. At home, they have family members reminding them to eat something throughout the day. At school, there's no one to really remind them to do that," she explained.
When students come to Higgins to discuss their stress, she tries to help them find ways to help with the anxiety. She suggests they do deep breathing or do progressive muscle relaxation, which is when they tighten each of there muscles and then slowly let there muscles relax.
Healthy eating is also another thing that students can have problems with, according to Professor Erin Kelly. Kelly explained that when students are trying to eat healthy on campus, they should focus on a couple different areas.
"They should try to make sure that at least half of their plates are fruits or vegetables, or both," Kelly said.
She also suggested that students should try to picture the Myplate graphics to try and figure out how much portions of a certain type of food they should have each day. Kelly said that one of the problems with students while they try to figure out what to eat is that they often chose what looks good instead of what's actually good for them to eat.
"Vitamins and minerals are important as well," Kelly said.
Something else that Kelly suggested for students was that they make sure to drink enough water throughout the day. She admitted that it might be hard for students since there's much more than water available on campus, including soda and coffee.
"Students should also try to eat on a regular basis. I would suggest them trying to have something to eat every three to four hours, besides when they're sleeping," Kelly advised.
Kelly explained that frequently eating would help to prevent the dips in blood sugar that could happen. Along with trying to eat regularly, Kelly also said that students should really try to eat breakfast every day.
"I would never tell someone not to get pizza, but college students tend to miss getting their suggested amounts of fruits and vegetables."