UC Launches "Talking Across Differences" Speaker Series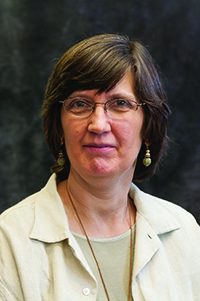 Amajla Tricic, New Editor
"Talking Across Differences" is a new speaker series at UC that addresses topics concerning free speech and civil discourse in divisive times. The series is expected to last the fall and spring semester and feature different speakers for each topic discussed. A planning group was made under Provost John Johnsen's leadership as well as President Laura Casamento.
Alane Varga, dean for Diversity and Inclusion, is the chair of the planning group and said the idea for the speaker series came after suggestions made by students and faculty during last year's community conversations as well as problematic events that occured on campus over the years.
"We really have not, as a educational community, had the opportunity to come together and say 'what does this mean?' if we are talking about freedom of expression but we know we want to be an inclusive community, how do we do both?" Varga said.
According to Varga, an educational institution should have the responsibility as learners and educators to work together instead of becoming divided.
"At a time where talking across differences are more polarizing rather than less, it becomes more of a shouting match rather than dialogue," Varga said. "It has become a divide in a variety of ways, it has become increasingly important for us to acknowledge that if we want a diverse community, with that comes diversity of opinion, experience, and perspective."
The speaker series will differ from community conversations in which it will be modeled in a way that audiences will engage in dialogue and conversation with panel discussions and round tables.
"We do believe there are places and spaces where people of good intent that are thoughtful folks can disagree either on context of a particular issue or how to address that issue and that those are the kinds of things we need to talk about," she said.
The first speaker series dealt with issues related to immigration with Jonathan Zimmerman, professor of history and education at the University of Pennsylvania. Future talks will address social inequalities in the United States and social media.
The final part of the series is a wrap up with an examination of the Statement of Principles.
"Students, faculty, staff, board members and alumni came together to draft a statement, it was adopted by the college in May. This is what we believe as a campus, as an educational institution we need to be able to engage in this kind of discourse. Do these Statement of Principles resonate with us? At the end of the year, what are we thinking about? None of this is endgame, there is always work to do somewhere. We know this is a living and breathing document and we know it may not and should not be considered timeless."
Varga said it is hard to have conversations with one another in order to avoid hurting anyone and saying the wrong thing but if the campus avoids that conversation, they risk losing a sense of community.
Peter Gaughan, part of the planning group, says there was a first meeting last year that discussed plans for the future events.
"We discussed how to best celebrate diversity, especially diversity of thought, on campus and how to engage controversy and politics head-on instead of shying away from the real world problems we face today," he said.
The group came up with two ideas: a speaker series and a debate series. "Talking Across Differences" is the first of the two events.
Zimmerman was chosen to start the series at UC for his expertise in discussing politics at college campuses in order to set the tone for future conversations. Gaughan hopes that the discussion with Zimmerman will allows more students to debate issues respectfully while having academically challenging and stimulating dialogue.
"I think this is important to UC because UC is generally a great community, but it is an apathetic one," Gaughan said. "We hope this will encourage students to get informed and involved in our community."

Editor's note: The Tangerine went to press prior to Jonathan Zimmerman's presentation on Thursday, Sept. 13.