Financial Services, Student Success Condensed; Students Push Back
Samuel Northrup, Editor-In-Chief
A noticeable shakeup took place throughout the corridors of Addison Miller White Hall prior to students returning for the fall semester.
The Office of Student Success, where students primarily met with academic navigators to help plan their next semester's schedule, was condensed into a single office, White Hall Room 117, with the department formerly known as Student Financial Services. To fill the office that Student Success once occupied, Career Services has been moved from Strebel Hall into White Hall Room 122.
The changes, college officials explained, were made with convenience for students in mind, but some students have taken issue with the change, taking to social media to circulate a petition to move Student Success back to its original office through the platform Change.org.
"It's not fair to the students because no students were asked if this is what they wanted," said senior Molly Ferguson, who created the petition and previously worked in the Office for Student Success. "And that's not okay because this is our school; if we weren't here this school wouldn't be running. It's not fair that our money is going to something that we don't like, and that's why I started the position. I want my voice to be heard because that's what this school is always preaching about, but nothing is going to happen if no one is listening."
The petition, titled "Move Student Success Back," began circulating on social media Aug. 29 and has garnered 380 signatures — 120 shy of the number required to send to President Laura Casamento. The old Student Success office, Ferguson explained, was not just a place for academic guidance, it also served as a primary hangout spot for students with classes in and around White and Hubbard halls.
"They took away a hangout spot; that would be like them taking away Strebel Lounge," she explained. "[The Student Success office] was somewhere you could go and hangout in between classes, grab free coffee, color for stress relief, it was somewhere you could just decompress for a few minutes."
While changes were known to be on the horizon for the coming academic year, Ferguson, who worked in the Student Success office as part of the Federal Work-Study program, did not anticipate being out of a job shortly before the start of the fall semester.
Following a text from her former supervisor, she found herself looking for a job with not much time to spare — and she was not the only one. Shannon Cool, a fellow senior and three-year Student Success employee, also received the same late-August text notifying her of her dismissal. Both Cool and Ferguson were forced to apply for the remaining Work-Study positions that were available just two weeks before the start of the semester.
"I have to pay bills with my Work-Study money that the school gets from the government," Cool explained. "And now you're telling me I have lost my job that I had for three years, and I'm a senior looking for a job.
"For your graduate students, your senior, your juniors, your sophomores, that change severely impacted them. We've been paying tuition for two-plus years, so it's not fair."
Both Ferguson and Cool have noticed a lack of privacy in the Center for Student Success, which contains several cubicle-style office spaces for navigators and financial aid counselors. Based on their experience working in Student Success, both explained that the lack of privacy is not adequate for two offices that discuss sensitive information, such as a student's grades.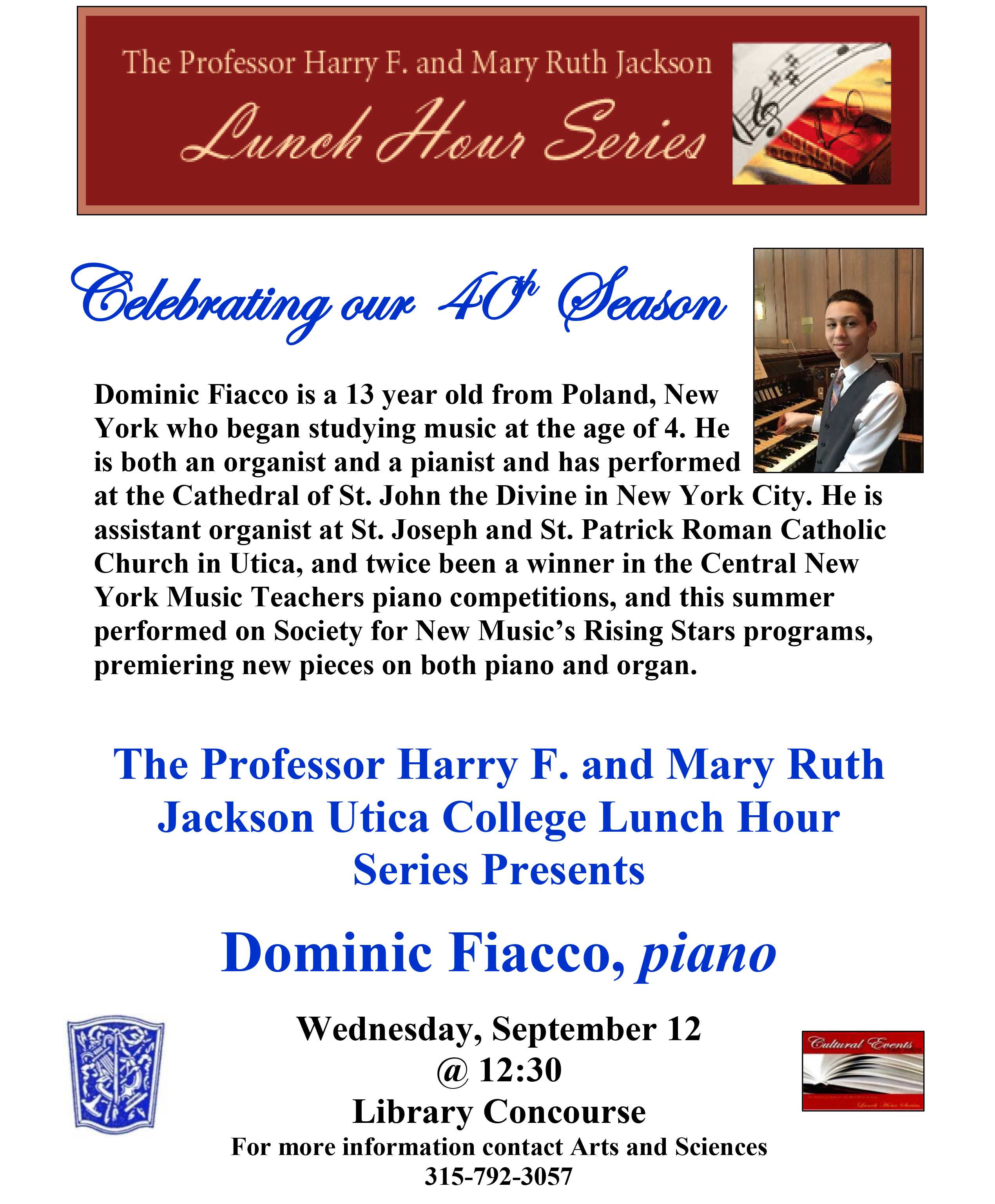 "I didn't want to sit in a little cubicle and talk about how I'm going to pay for [graduate school] or how my GPA is and things like that," said Ferguson when referring to her post-graduation planning experience in the Center for Student Success. "Why am I going to sit in a little area with three people behind me and have them know my personal issues."
Jeffery Gates, who oversees the new Center for Student Success in his role as senior vice president for student life and enrollment management, was not aware of Cool's and Ferguson's experience losing their Work-Study jobs — concerns which he explained can be better addressed by speaking to him personally.
"Come talk with someone if you have a concern, first and foremost," he explained. "I don't think it's necessary to create a petition to have a conversation; I didn't have one phone call or email from a concerned student in order to have a conversation. Before doing that, I would say reach out because you're going to have a much faster response than creating a petition. Our doors are always open, so we are here and want to listen to the concerns of students and talk about them."
Gates said the changes were made to Student Success in order to streamline steps students needed to take to receive financial and academic assistance. The results, he said, will hopefully contribute to less confusion and help to increase both retention and on-time graduation rates, which have suffered due to students not properly managing their academic schedule and taking less than the 15 credits required per semester to graduate in four years.
Regarding concerns over the loss of both a hangout and private space, which Ferguson included as key issues in her petition, Gates said that despite the moving of Career Services to the old Student Success office that "a lot of work" has been done to add more "hangout space" throughout the campus.
In the near future, students can also expect to see full partitions added to the cubicles in the Center for Student Success to provide maximum privacy. But for now, students can request to meet with advisors in one of two private conference rooms within the offices.
Despite recent explanations sent through email by college officials addressing the changes, Ferguson still wants to see Student Success back in its old space.
"People want a change [back to the old office space]," she said. "And it needs to be heard — finally — because I don't think we're listened to enough."