'It's on us': Student Athletes, SAAC Take a Stand on Sexual Assault
Samuel Northrup, Editor-in-Chief
Utica College's athletes are taking a stand against sexual assault using one simple message: "It's on us."
Student athletes and leaders came together for a public service announcement to encourage students to take a pledge through the It's On Us campaign to end sexual assault.
Released April 6, the PSA features 29 student athletes and leaders addressing various topics associated with sexual assault, including consent, looking out for peers and accountability, and was the first large-scale initiative on UC's campus in support of It's On Us.
"It (sexual assault) is a problem everywhere," said Maggie Tabone, a senior and member of the women's basketball team. "We see it in the news everyday, whether its politicians, on college campuses, in high schools, in the workplace, it's something that definitely needs to be addressed."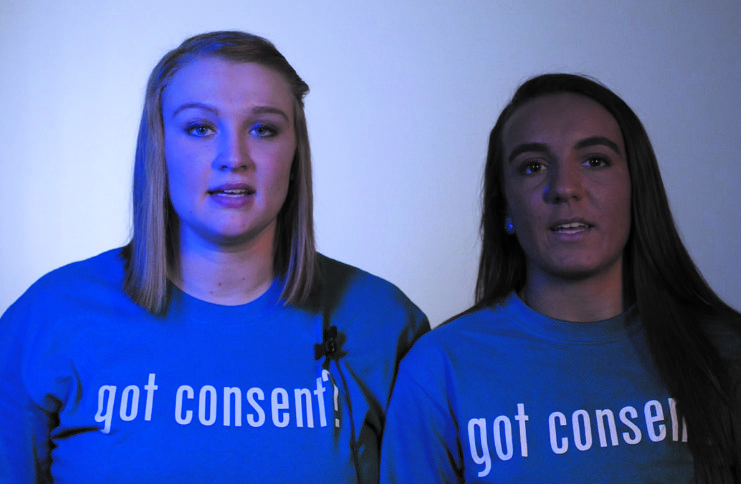 Tabone, the president of the Student Athlete Advisory Committee (SAAC), coordinated the video and saw athletes — one of the largest single contingents of students on campus — as ideal voices for spreading the message of preventing sexual assault at Utica College.
"When I looked at our student athletes as a whole, we are a very large group, and if we can have people who are on board with this we can really help make a change," Tabone said. "If we can have people (athletes) that really buy in, that will trickle into the other organizations they are involved in, and that is a movement we can bring to our campus and say, 'We at Utica College do not condone sexual violence against people on this campus.'"
Started in 2014, It's On Us is a national campaign to end sexual assault through the creation of local and nationwide awareness and engagement on sexual violence. The campaign offers a pledge to "commit to helping create a culture of consent, bystander intervention and survivor support" as it relates to sexual assault, per the official It's On Us website.
After assisting with planning the PSA, Hermina Garic, a junior and prevention captain for It's On Us at UC, was impressed by Tabone and the SAAC's work.
Garic, through her work as a prevention captain as well as administrative intern for the Womyn's Resource Center, explained that athlete support for It's On Us provides a strong voice to spread the campaign's message — likening the impact to the effect NFL quarterback Colin Kaepernick's kneeling had on social justice.
"You don't realize this (sexual assault) is something that happens on this campus, so I think it (the PSA) will be a sense of empowerment for victims," Garic said. "I've seen a lot of people who have been victims or survivors come and take the stage and be their own advocates for others, which is something that is really empowering, so I think the big message that this is sending is we're going to empower our survivors, we're going to say 'no' [to sexual assault] and we're going to try to create a culture shift within our own campus."
The timing of SAAC's video, Garic said, was "everything" considering its release following months of revelations of sexual assault and harassment across multiple industries around the country that was empowered by the #MeToo movement.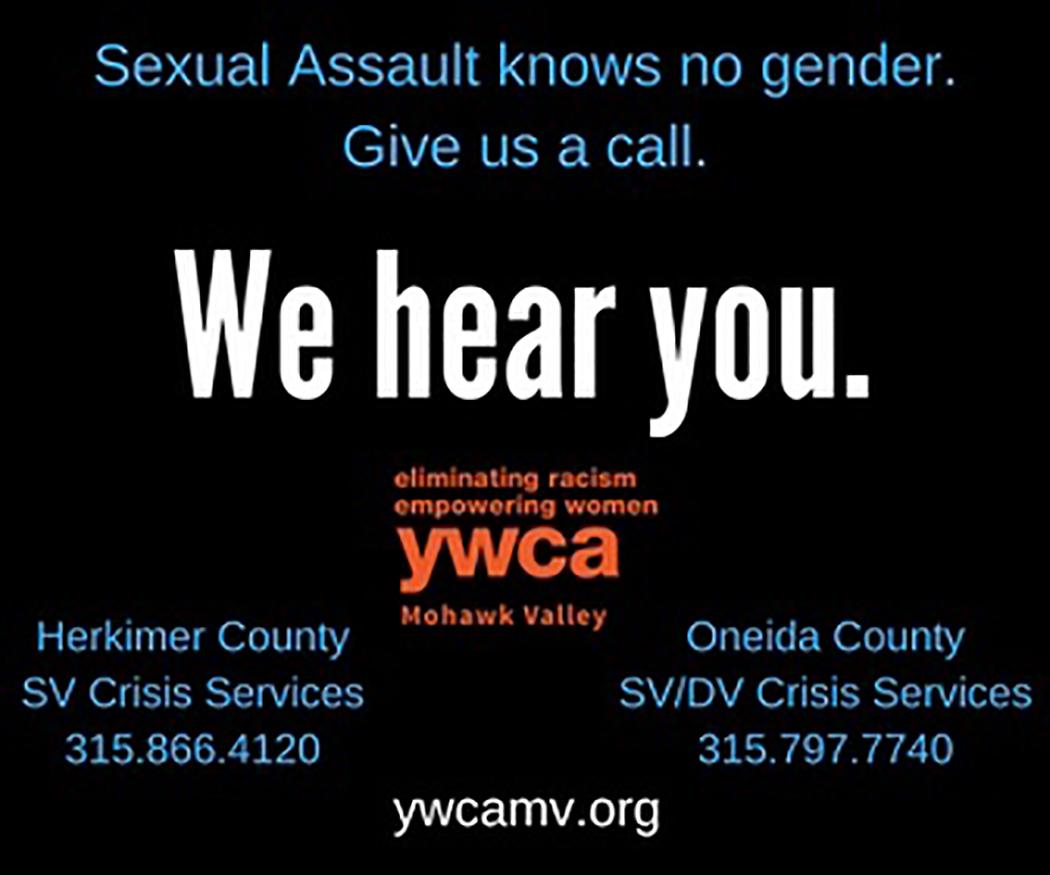 For Lisa Green, UC's Title IX coordinator and vice president for human resources and personnel development, the PSA is a welcomed student initiative — something the Title IX team at UC has looked to incorporate in an effort to better reach students and encourage reporting of sexual harassment and assault incidents.
"There's a very big difference [for students] hearing from me versus some of their own peers," Green said. "I think it's going to have a much bigger impact coming from our students.
"My hope is that that kind of awareness will spark more, not just reports, but seeking of help. Sometimes, it's not just an official report that's made; I just need help understanding what's going on and want to be able to provide the resources that a person may need."
Tabone, weeks from graduating, is hoping the message conveyed through the PSA resonates with fellow students and that student athlete involvement in combating sexual assault on UC's campus continues.
"I think when you hear it from peers [it makes a difference] because you see friends and faces that you know and are saying that this (sexual assault) is not acceptable and we are responsible for taking a stand," Tabone said.
Visit utica.edu/college/tix to view SAAC's PSA and to access resources for Title IX concerns like sexual assault and harassment.