April is Occupational Therapy Month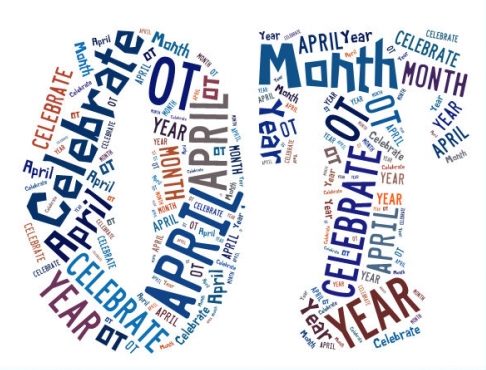 Kaitlyn Tambasco, Special Assignments Reporter
Utica College's occupational therapy program celebrated its 50th anniversary last fall.
To commemorate the milestone, the program and its members will be celebrating during April as part of Occupational Therapy Month.
Graduate student Marianne Durkin is looking forward to celebratory events on campus but mentioned April is a big "walk" month for other causes that go hand-in-hand with occupational therapy.
"I found out about OT in a career class," Durkin said. "It's so broad and has a lot of variety."
Durkin said one of the biggest misconceptions between occupational therapy and physical therapy is that people assume that physical therapists "just work on a person's legs, while occupational therapists just work on hands."
"Occupational therapy, to me, means helping people get back to what they want to do and what they love," Durkin said.
Durkin feels that there should be more events in April in order to promote and celebrate OT Month.
"There definitely needs to be more advocacy," Durkin said. "I'd like to do more events in Strebel and just get the word out."
Victoria Nackley, professor of practice in occupational therapy, also believes that Occupational Therapy Month is important.
"The most important thing about OT Month is that it raises awareness," Nackley said. "The actual profession celebrated 100 years last year in Philadelphia."
The OT field's annual conference, being held in Salt Lake City this month, does just that. Nackley mentioned that in past conferences the UC occupational therapy program has been cited in a positive way.
One method of spreading awareness, Nackley said, has been occupational therapists going to different learning environments and showing students various ways OT could benefit them or their family members and friends in the future.
"As a profession, it has lifelong rewards, even before students graduate," Nackley said. "It's been a rewarding career for myself and has quite an impact."
Nackley said that the college is looking toward an occupational therapy doctoral program. Right now, it is set to be put in place in 2027.
Graduate student Ashley Dobmeier is an OT major and feels that a lot of people have no idea what occupational therapy is.
"An occupation is everything that you do," Dobmeier said. "We work on things people want to do in order to live their best life."
Common tasks that are worked on are driving, shopping, sleeping, playing cards, gardening, and socialization.
"We look at the whole person," Dobmeier said. "There's lots of dimensions to a person, such as their health, mental state, emotions and spirituality."
Dobmeier remarked that although different, physical therapists and occupational therapists work very close together. Physical therapists work on mobility and larger movements. Occupational therapists are more focused on tasks and everyday activities.
Occupational therapists can work with any group of people, from children to adults. They can work anywhere from a nursing home to an elementary school.
Dobmeier stated that Utica College has a very well-respected occupational therapy program and that when looking at colleges for undergraduate studies, she only found 15-20 schools with an occupational therapy program.
"We don't see the person as a disability," Dobmeier said. "We're seeing them as a whole person and what they value."