March for Our Lives Draws Hundreds in Utica
Amajla Tricic, Assistant News Editor
The city of Utica hosted its own March for Our Lives event on Saturday, March 24, organized by students in the community. The march brought in over 300 people in solidarity with victims of the Parkland, Florida, shooting in February to promote stricter gun regulations.
The event was just one of many held around the U.S. and the world, with tens of thousands on every continent. Areas close to Utica also participated in their own marches, including the cities of Rome, with nearly 400 protesters present, and Syracuse, well over a thousand.
Many of the protesters present in Utica were students in the area who came together to have discussions and share their stories at the beginning and end of the march, which bean at Proctor High School and ended in Oneida Square.
Peter Gaughan, a student at Utica College and one of the organizers of the march, was inspired to get involved to give a voice to those who may not be old enough to vote and to send a message that one dead child is too many.
"We are beyond one child being dead," he said. "I am marching because there are too many Americans who have no business owning a machine designed to kill with easy access to said weapons."
Due today's gun policy, Gaughan said, student activism is important now more than ever.
"Activism is their (students') lobbying and their ballot box, it is our way of telling the old people in charge that we care about the future they won't have to deal with," he said.
While the national March was held in DC, Gaughan explained solidarity is shown when the country "comes together," so it was important that the march became bigger than just an isolated event. He also mentioned that the community in Utica has been a victim to gun violence, so the march hit close to home.
"The strength of a movement is measured in pervasiveness and supporters," he said. "Our own school has suffered through threats."
Hermina Garic, another student of UC, was also in attendance and thought the event was empowering because she was able to see young activists engage in and take the stage of public policy.
"I am excited for them (young people) to hit the voting booths soon, there is real potential for them to change U.S. politics," Garic said. "I think even though we are not in DC it is important to show solidarity because while we are affected by federal policies, local policies impact us directly, and it is important to show our representatives in Congress and in our state legislature that we are watching."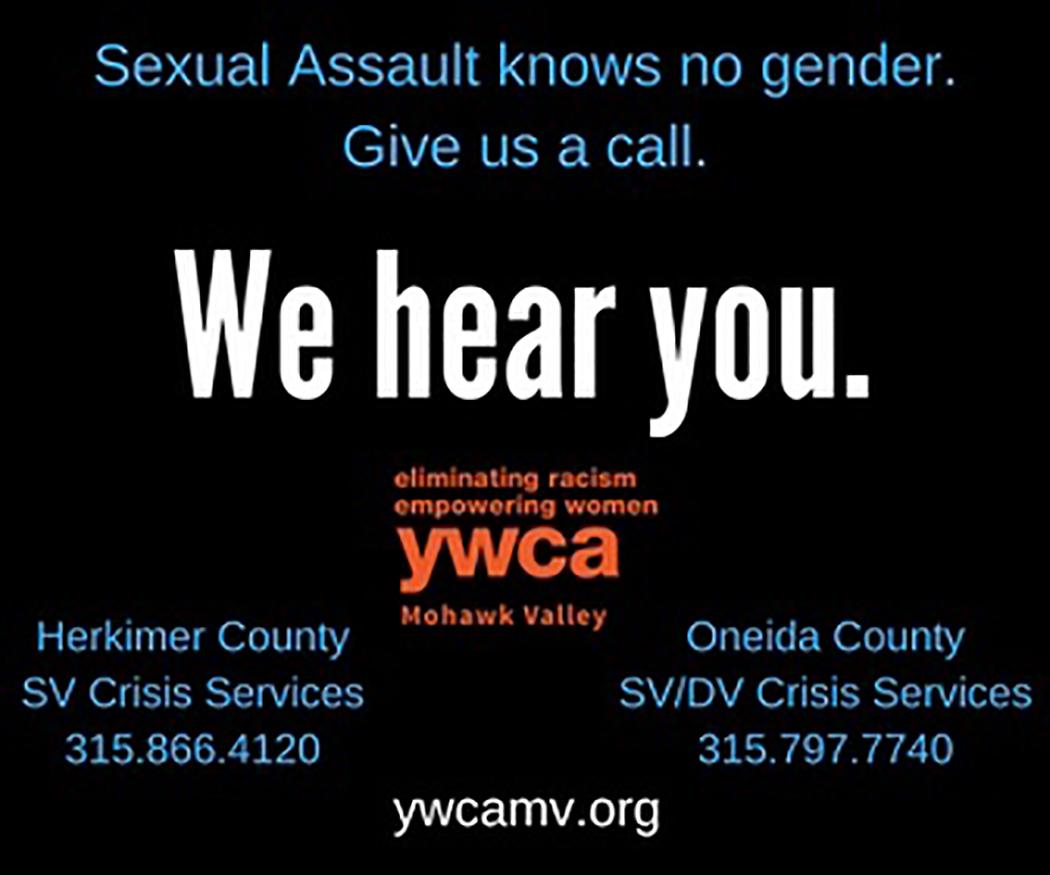 Garic adds that she marched because she was happy to see young students mobilized and know what policy changes they want.
Sadie Davis, a protester at the event, made it clear that she marches because she wants stricter gun laws so events like in Parkland are not repeated.
"Another reason I marched is because I wanted to show anyone who has experienced a shooting of any kind that there are people out here who are trying to make a change, and I also think it's important to do local marches because if we don't make our voices heard in any way they simply will not be heard." Davis said.
As a student herself, she sees activism as a way to represent unity and support because people can come together under one common interest.
"It's important for students to speak up because often people of different generations won't listen to one student on their own, but together they may actually take a step back and try to understand what we are asking for," Davis said.