BSU Addresses Lockdown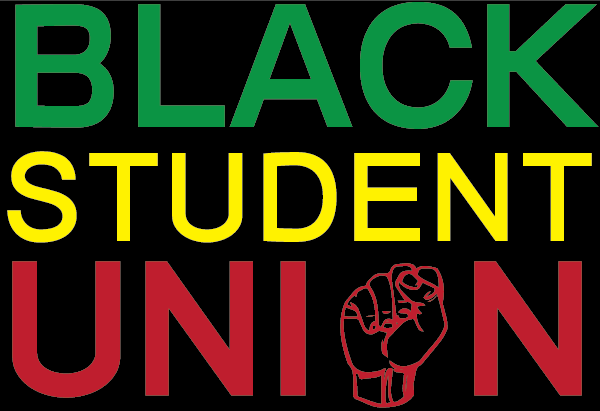 Kaitlyn Tambasco, Special Assignments Reports
After the March 5 campus threat and subsequent arrest of Fahrudin Omerovic on March 6, events were held so members of the campus community could voice their concerns.
Following the incident, members of the Black Student Union organized an event for student leaders in the Boehlert Conference Room on March 6. The event was held to plan for the Community Conversation set to take place the following day.
The event first tackled the main goals for the Community Conversation. It was decided that the conversation would be divided into two sections. One section would address the incident head on and the other would talk about safety on campus.
Some of the other goals brought up were to inform the UC community, better prepare the student body and faculty for any future incidents, hear voices, learn coping methods and send information to students and faculty who could not make it.
Community Feelings
The Community Conversation was held at 8 p.m. March 7 in the Strebel Lounge. The conversation opened up with letting faculty and students give a short description about how they felt when they received the alerts.
Freshman Peter Gaughan and senior Alexia Colaccio hosted this part of the conversation.
Assistant Professor of Creative Non-Fiction Suzanne Richardson voiced that she felt some guilt when she received the alerts.
"I wasn't on campus when we received the alerts," Richardson said. "I needed to be there for my students."
Assistant Professor of History Clemmie Harris said he saw pride and leadership loud and clear throughout the incident.
Gaughan reassured the community that whatever they were feeling was valid. It was also said that the sense of community is strong.
"I was sitting in the cafeteria with people I didn't even know," Gaughan said. "You would think we've known each other by the way we were talking."
Filling Gaps as Facts
Director of Campus Safety Wayne Sullivan said the incident started with a phone call to the college and that the first concern was safety.
He pointed out that a call was made to the police and then the college was on lockdown. Sullivan also remarked that Campus safety has a good relationship with the Utica Police Department as well as other law enforcement agencies.  
"You don't understand or realize what a big community we do have," Sullivan said. "Agencies from the FBI, U.S. Marshals, state police and local law enforcement go to every inch the best they can."
Sullivan said law enforcement relieved some people and brought students into the Strebel Student Center and into the Athletic Center However, some areas were not cleared like the lightroom just outside of the Strebel Auditorium.
Sullivan then remarked that more than 100 officers were on campus. Two command centers were also set up; one in the campus safety office and the other in Lot D.
"The goal was to keep everyone safe," Sullivan said. "If you see any law enforcement or campus safety members around, thank them."
Personnel remained on campus through the night and many different techniques were used.
"We are also very confident it wasn't a threat to cause physical harm, but it was a terrorist threat to promote harm," Sullivan said.
At around 11 a.m. March 7, the fire alarm went off in the academic buildings. According to Sullivan, this caused a lot of harm and worry to students considering a fire alarm played a big role in the Parkland Florida school shooting that occurred over a month ago.
Utica College President Laura Casamento spoke about her time dealing with the incident.
"My one word is mom," Casamento said. "Not only were all of you here, my son and a niece were here too."
Casamento was not on campus when the March 6 alerts were sent out. The campus was put in the hands of law enforcement and campus safety.
Other than the immediate safety, there were many other concerns such as communication and feeding everyone. There was also a concern for people at the Ramada as well as the Clark City Center.
"There were a lot of things that went very well," Casamento said. "We are fortunate that we are able to learn in a situation where nobody was hurt."
Many students said they were hurt by the fact that campus remained open on Tuesday, March 7, when more threats came in that day. The threats made on Tuesday were deemed not credible.
However, faculty and staff were informed to not give any tests, quizzes or graded assignments on that day. The reason to keep the campus open was for normality. Classes were optional and students could decide what was best for them.
"I for one want this person to be prosecuted to the fullest extent of the law," Casamento said. "We need to be an example for other universities and be a resource for them."
What went well?
Freshman Audra Williams felt safer knowing that the FBI was there. She also applauded the response time of the college and that of the law enforcement agencies.
Area Coordinator Lauren Crandall said she liked the fact the college kept students and their families in the loop.
Other issues that were brought up involved faculty remaining calm, having counselors and other staff available, teachers being lenient and having an understanding if students missed class on Tuesday.
Crandall also stated that she felt a sense of a community when students were sharing phone chargers and watching movies together.
Casamento also stated that she liked how students took time to ask how she was doing.
Improvements
As there were many things that went well, there were some things that could be improved.
Things like having the information accessible to everyone, having alarm systems set in residence halls and academic buildings and somehow incorporate safety more into freshman orientation. Also things like drill signs should be put in all classrooms and resident halls.
Assistant Director for College Engagement Bethany VanBenschoten pointed out that the auxiliary services did not have alert systems.
Some students also pointed out that some professors only had chairs to cover the doors because the doors themselves didn't lock. Other things that could be improved include adding metal detectors, more keys on master locks, having retractable shades, better vending machines, not sharing third party or false information and social media safety.
Coping Methods
Director of Counseling Alison Franklin gave healthy tips for coping. These tips included things like staying active, various breathing techniques and to eat junk food like ice cream or pizza.
"You are the leaders in society, you have the ability to change the nation," Harris said. "This is not the end of the conversation, this is just the beginning."