Local Eats: Pho Mekong cures the common Utica winter
The common cold is sweeping through Utica College during this last stretch of winter. There is no cure for a cold other than time, and the cruel weather amplifies its symptoms.
A typical cold remedy goes as follows: heat can of chicken noodle soup to a boil; pour in bowl without splashing molten contents on yourself; crumble sleeve of stale saltine crackers into soup; consume scalding, sodium-laden mixture; wash down with shot of Nyquil and ginger ale.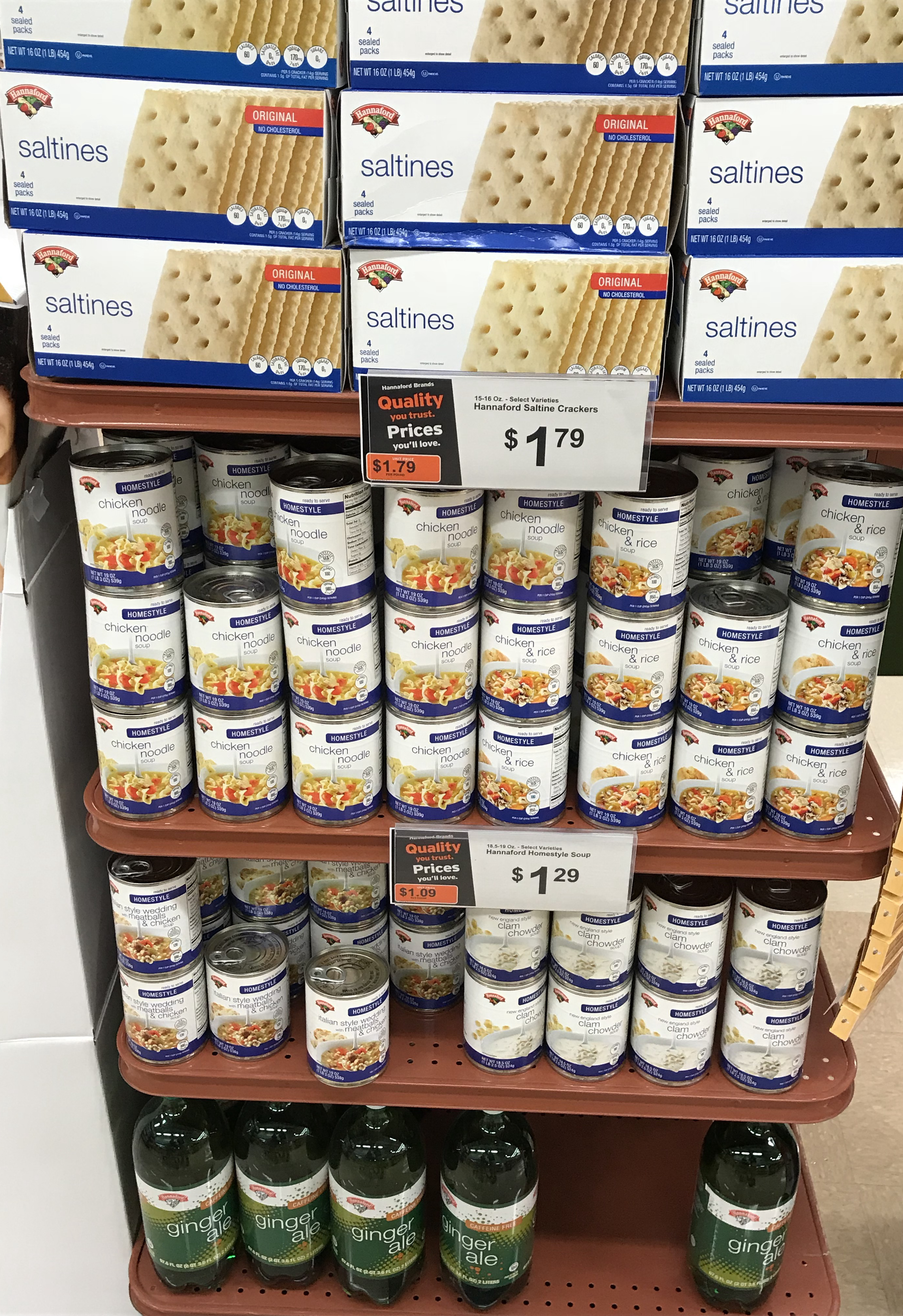 This concoction might help, but is not very appetizing and could result in first degree mouth burns and high blood pressure.
Fortunately, there are tastier dishes in Utica that offer cold relief, my favorite of which is a soup called pho.
It's served up locally at Pho Mekong House of Noodles, a Vietnamese restaurant located in a sleepy stretch of East Utica between downtown and the thick of Bleecker Street.
Kelly Ashe, a graduate student in the occupational therapy weekend program frequents Pho Mekong. She is a Utica native.
"Pho is pretty memorable for me, I remember my first bowl," Ashe said. "The beef, the hand-torn basil, and the broth is homey and warming. It's very primordial, like primordial ooze. That's how I would describe it."
In Vietnam, pho is a street food, served for breakfast with clear brown broth usually made with beef. It has notes of steeped cardamom, cinnamon and other exotic spices.
Pho and many other southeast Asian specialties were brought to Utica by immigrants from the region in the 1900s.
Inside Pho Mekong, thin slices of meat are cooked tableside after being added to steaming broth. The meat rests on a tangled pile of bahn pho, which is a type of rice noodle.
There are 14 kinds of pho on the menu, but my favorite is Pho Tai Gan. This variation adds chopped chunks of beef tendon to the mix. Chewy like beef-flavored gumdrops, tendon is packed with collagen, which helps boost the immune system.
Once the beef is joined with the broth and noodles, a smorgasbord of cold ingredients  top the dish. These include bean sprouts, Thai basil, a squeezed wedge of lime, chopped scallions, optional cilantro and then finally a few dabs of hoisin sauce, which darkens the broth to a deeper hue.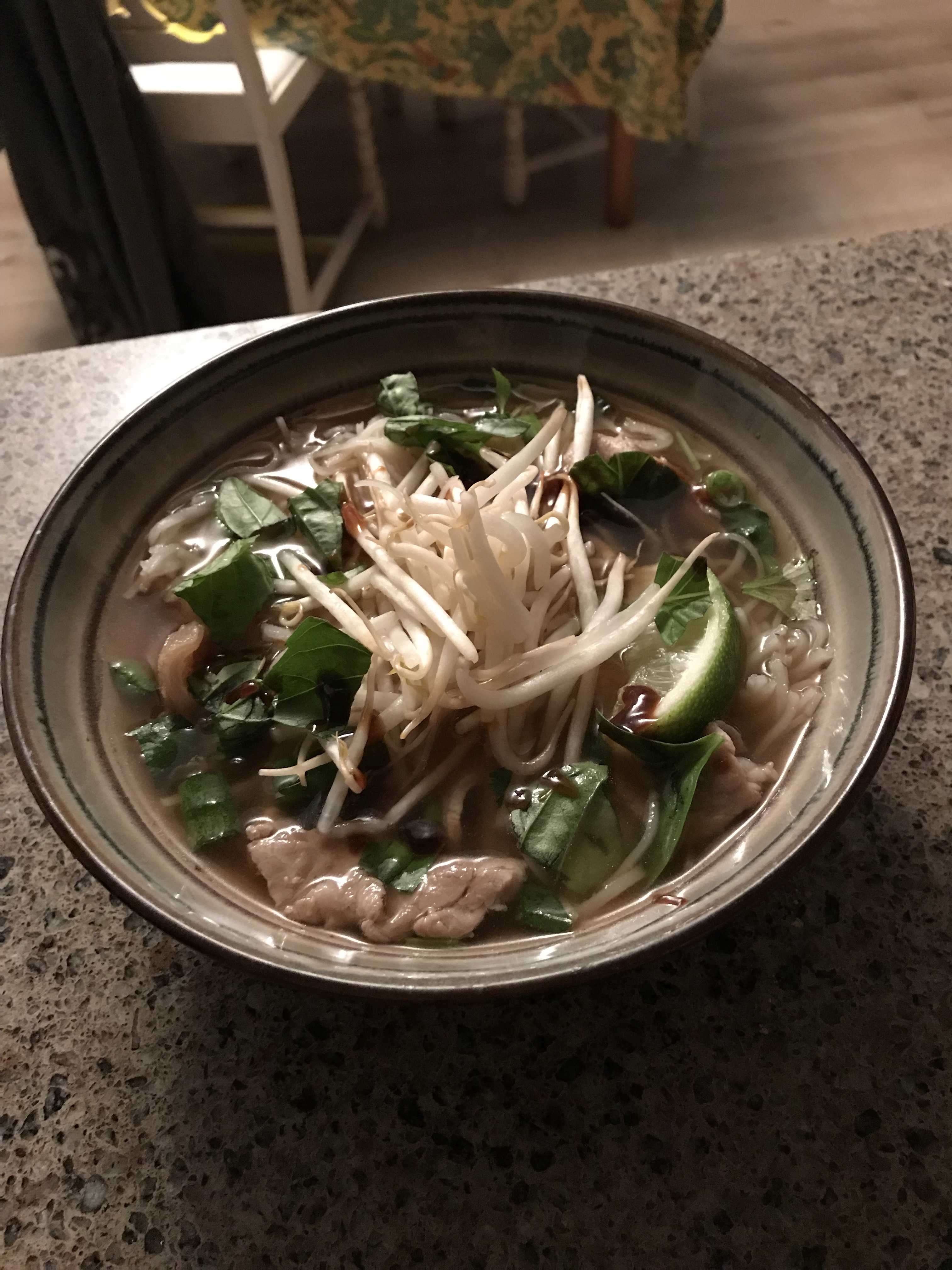 Pho is traditionally eaten using chopsticks and a bowl-like utensil called a duck spoon, but if you are like me and have the hand-eye coordination of a t-rex, a large fork and spoon will do the trick.
The first slurps of Pho bring immediate cold relief as broth coats the throat and spreads warmth to the rest of the body, like pulling on a knitted sweater.
There are many other dishes at Pho Mekong to explore, including Drunken Noodles – an order that always seems to end up in my takeout bag from Pho Mekong.
Flat egg noodles that form the base of this dish are handmade. They are stir-fried with bok choy, onions, peppers, a protein of choice, scrambled egg and garlic chili sauce. The sauce has a late heat that hits the pallet when it's least expected.
I usually add some of Pho Mekong's peanut sauce to the Drunken Noodles to douse the impending structure fire in my mouth.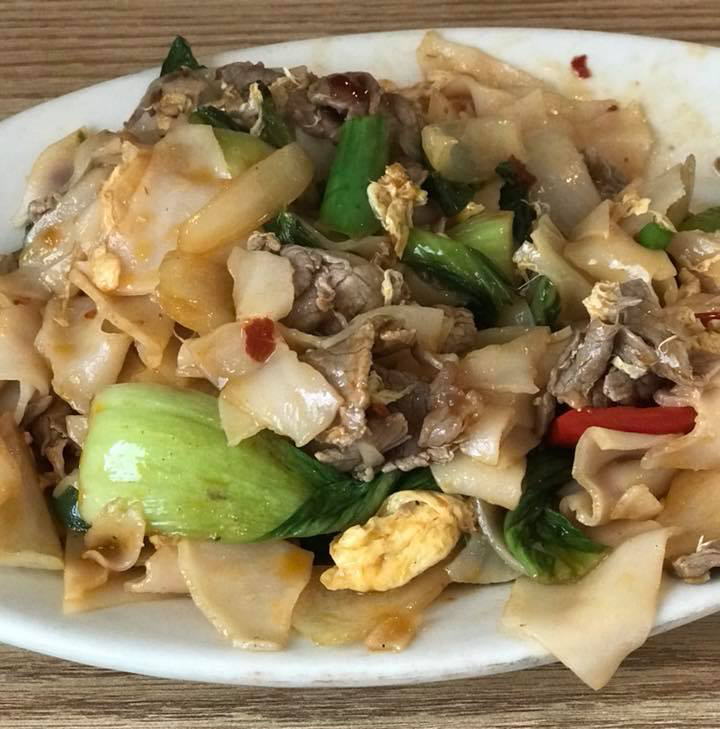 "The Drunken Noodles at Pho Mekong are a one-of-a-kind dish," said DeAnna Bay, who is the Internship Coordinator for the Psychology-Child Life program at UC. "They just really nail the combination of seasonings, which largely gets soaked up by the big flat noodles to create a very comprehensive entree. The flavor profile of their drunken noodles leaves me wanting to return time and time again to this little treasure of a restaurant."
Drunken Noodles are even better the next day, after the ingredients coagulate.
Cold Drunken Noodles are a prime target during my midnight refrigerator raids. My wife thought her Pad Thai take out was skimpy on pork, but the truth is the missing pork was yet another target– sorry, honey.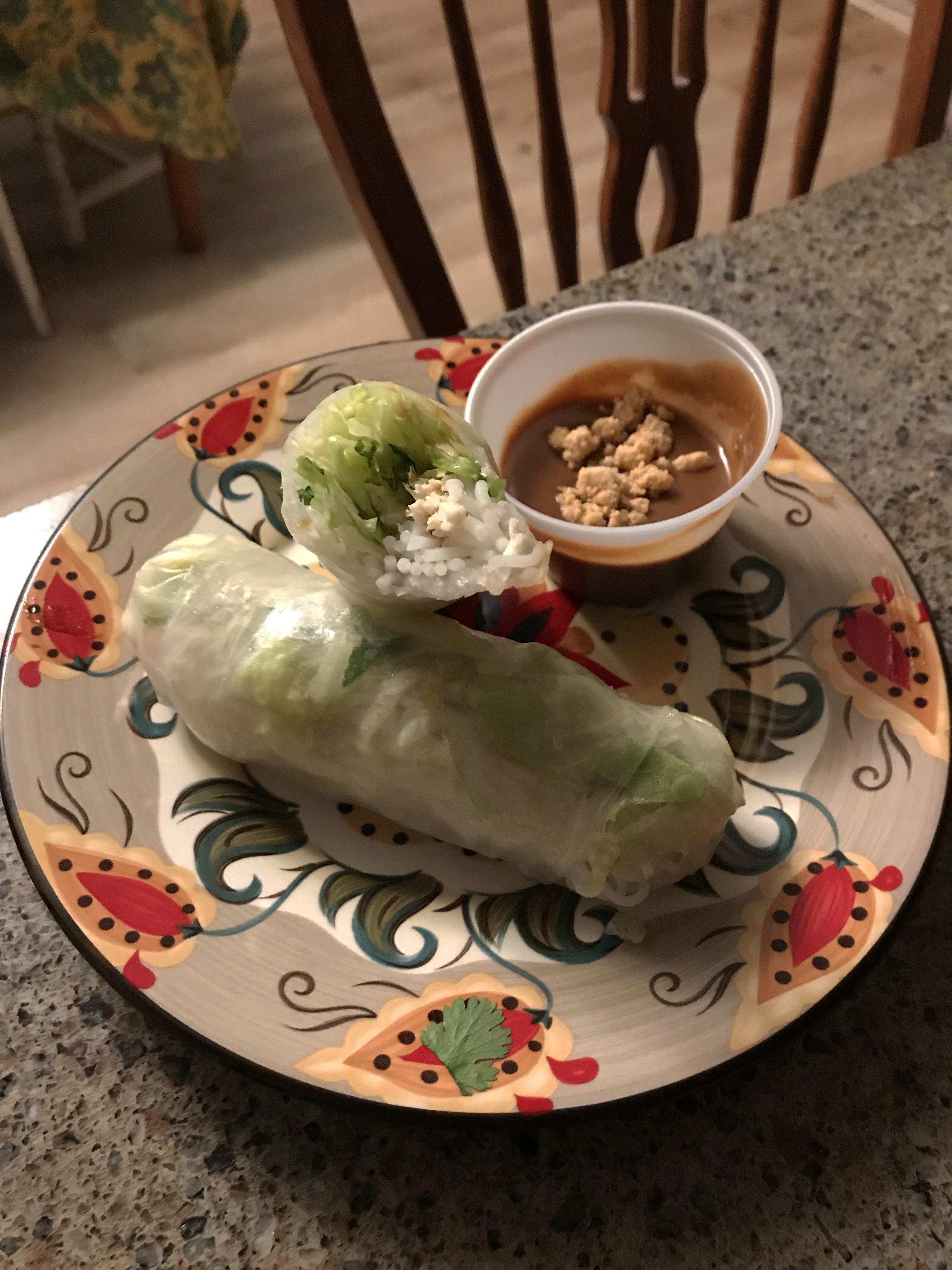 The goi cuon (spring rolls) are crunchy, herbaceous and fresh. They serve as a cool pallet cleanser to the hot offerings. The house peanut sauce is supposed to pair with the spring rolls, but it's so tasty I end up putting it on pretty much everything.
The cha gio (egg rolls) are not the standard-issue found at most takeout joints because they are hand-rolled and skinnier, served with a homemade sweet fish sauce.
The fish sauce is fermented yellow oil, which smells like funky aged cheese. It has a different taste entirely that is hard to pin down.  Pure umami is the best description.
Serving oil as an accoutrement to appetizers is an east Utica tradition of sorts – but unlike other nearby restaurants, your patronage would still be welcome if you request butter on your noodles at Pho Mekong.
Pho Mekong is located in an unassuming gray building, nothing fancy. The freshness and quality of their menu exempts it from any need for pomp and circumstance as their focus is on flavorful ingredients over flashy signs and décor. And that's just about my speed when it comes to dining and life in general.
The cure for the common cold and Utica winters may not exist, but a trip to Pho Mekong is your most delicious option to quell the symptoms. To get there, hop on Oriskany Boulevard towards downtown Utica, go past the Utica Auditorium and veer right onto John Street.
It's a journey worth making and one surely to be repeated.