21st Annual Heart Run and Walk Set to Kick Off in March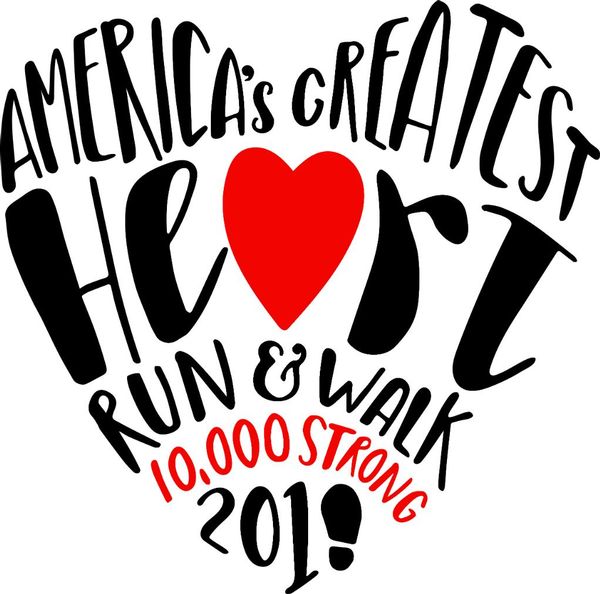 Kaitlyn Tambasco, Special Assignments Reporter
March 3 will mark the 21st consecutive year that Utica College will host America's Greatest Heart Run and Walk. The event will kick off Friday, March 2, starting with an expo and registration.
Doors for the main event will open at 6 a.m. on March 3 and go through New York Mills as participants have a choice of doing a 10-mile, 5-mile or 3-mile run or a 3-mile or 5-mile walk.
The Heart Walk is the American Heart Association's premier event for raising funds to save lives from the No. 1 and No. 5 killers in the United States — heart disease and stroke. The Heart Walk also helps demonstrate the importance of physical activity and healthy living while creating an environment that's fun and rewarding for everyone involved, according to the American Heart Association.
Debra McQueary, senior coordinator of college events and conference programs, is in charge of planning the Heart Run and Walk. She said that the event usually gets anywhere from 300-400 runners and 600-700 walkers.
"The event provides a sense of general medical awareness," McQueary said. "All of the money that is raised will go towards further research."
McQueary added that the planning for this event begins five months prior to the start date, while fundraising started Feb.19 and will go on until Feb. 29. There will also be five captains for the Utica College team as well as one honorary captain.
McQueary also mentioned that some of the sororities on campus are helping with the event, as well as members of the football team.
"It's a full-wide community event, and it's such a big community effort," she said. "No matter what job you have, you are a piece of the pie."
Typically, the Heart Run and Walk lasts about four hours.
"There are also different routes for our runners and walkers," McQueary said. "Usually, our runners start relatively early and our walkers don't usually begin until about mid-morning."
Sophomore Samantha Miller will be the honorary captain of the Utica College team this year for the Heart Run and Walk. Miller, herself, has a congenital heart defect.
Miller explained that when she lived in North Hall she met with Area Coordinator Marissa Finch about her congenital-heart defect. She also met with members of the administration, where this year, she was asked to be the honorary captain for the Heart Walk.
"I'm giving a personalized look to the Utica College team," Miller said. "People from all over can come to the walk, it's very beneficial and we're upholding a tradition."
Eileen Blumenauer, the head coach for the UC women's soccer team, is also one of the five captains.
"As a first-year head coach here at Utica College three years ago, the opportunity presented itself," Blumenauer said. "I thought it would be a great way to expand my experiences and connect with the rest of the campus."
Aside from the walk, there will be a "Pie Your Coach" event on Wednesday, Feb. 28, from 11 a.m. to 1 p.m. in Strebel Student Center. This is a fundraising event where athletic coaches will be pied in the face and will held be in conjunction with a "Meet Your Captain" event, where Miller will be present for a meet and greet.
To register for the Heart Run and Walk, there is a $30 registration fee per person. You can register by going to uticaheartrunwalk.org.