Ampersand Seeking Entries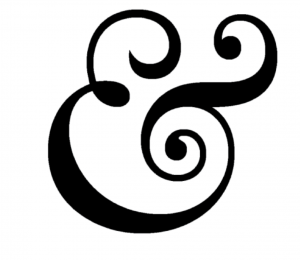 Joya Pavia, Features Editor
Ampersand at Utica College is looking for submissions.
Ampersand is UC's literary magazine that publishes short fiction, poetry, original artwork and photography. It is a student-run organization under the supervision of Gary Leising, Chair of the English Department.
Senior Julianna Zegarelli became involved as an English major but explained that anyone can join.
"Writing for Ampersand is very exciting because it is encouraging when your work is chosen," Zegarelli said. "It means that somebody likes what you wrote, and it's worth publishing."
The writing process is different for everyone, but it starts with an idea that gets put down on paper. There is usually a revision process done where students go back to their work to make changes or enhance their writing.
"It can get long and tedious, but it's worth it to finish a piece," Zegarelli said.
This is Zegarelli's first year working for the literary magazine, but there are other students who have been working longer. These students know what to look for in a submission, how to set up their layout and what will go best where
"It's a great way to get student work published for faculty, staff, students and other colleges to see," Zegarelli said.
Following graduation, Zegarelli wants to be involved in publishing on a larger scale.
"I want to get published myself, and this is the first step to do that," Zegarelli said.
This is something students can put on résumés, which will show future employers or schools that their work is substantial and worthy of being published.
"I don't think people realize this because it's done through the school, but it is a really important step for anyone who wants to get their work to a broader audience," Zegarelli explained.
Senior Chelsy Diaz has been working for Ampersand for two years.
"My friend showed me a copy of the Ampersand and told me I should get involved," Diaz said. "I thought it was very special that students have an opportunity to showcase their writing in a variety of ways."
Writing is one of Diaz's favorite things to do. Like Zegarelli, she is interested in editing and publishing as a potential career path.
"I think it's important that the college has an avenue for students to display their art, poetry, fiction and non-fiction because it allows for creativity and self-expression," Diaz said. "Ampersand is supposed to represent student's lives every academic year."
Ampersand is important to Diaz because it's a physical representation of her involvement at UC.
Senior Darrell Herbert has worked for Ampersand for three years.
"I enjoy writing for the Ampersand because it is always great to get your point across without any ambiguity," Herbert said. "For as long as I can remember writing poetry has always been one of my biggest strengths."
Ampersand publishes an issue every year and within that issue the number of pieces can range from a dozen up to 30 or 40, depending on the number of submissions.
"We need as many submissions as possible so that we can publish as many pieces as possible, but it's also important for students to submit many pieces because that means more opportunities to get published," Zegarelli said.
Anyone can submit to Ampersand as long as it falls under the guidelines of poetry, fiction or artwork. When a submission is chosen, the student receives an email from Ampersand letting them know that their piece has been selected. After that, the Ampersand team will make edits and format everything with the design program.
Once Ampersand has finished with that process everything is sent to a printer to make copies. When the copies come in, the literary magazine is scattered throughout the school so people can pick them up and read them or take copies home with them.
"We want to represent the students at UC and that's why submission guidelines are very open-ended," Diaz said.
Submissions can be sent to [email protected]. Students can send as many pieces as they would like.