Op-Ed: Spring Into New Habits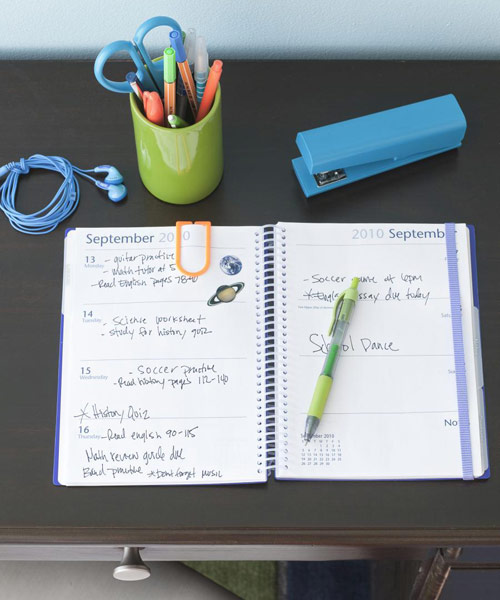 Tiffany Simmons, Staff Writer
The spring semester is often the most challenging for students but can bring a chance to start fresh with new classes. However, after being home for almost one month students often fall into a slump that they can never quite get out of.
One way to get ahead of the game and not fall into the slump of winter break is to plan.
"If you're failing to planning, you're planning to fail," Steve Taylor, a high school guidance counselor, said.
Time management allows students to be on a set schedule for completing assignments while still having time for themselves.
"Having a calendar with deadlines, assignments and your personal plans written down is a big help in staying organized," said senior Casie Farrell. "It's much easier to manage your time when you are visualizing what you have to do."
Another alternative to stay organized is to keep a folder of assignments placed in order of  deadlines, which allows students to see what needs to be done every time they open their folder.
"I put my homework right into my agenda when I get it," said junior Thomas Crowley.
This method allows Crowley to check his agenda in order to see all of his assignments once home.
"I either do them that night or write down due dates and plan ahead to tackle them," said Crowley.
There are multiple offices on campus that offer multiple ways to survive the spring semester. These offices provide helpful tips on staying ahead, keeping organized, getting involved, being active and taking care of yourself.
The Office of Student Success, for example, provides apps that help students keep track of schedules or even help fall asleep.
There are also apps that allow you to make a to-do list, as well as provide relaxation exercises and helpful stress relief exercises. These apps can be beneficial for all students, but especially for seniors who have to balance class, internships and starting a job search.
"I use sticky notes every week and write out what's due that week," said sophomore Marissa Verdon. "I also obsessively organize my Google Drive; every class has its own folder."