By the numbers, how diverse is UC?
James McClendon, Ads Manager
Over the past two years, Utica College has been plagued with several racially motivated controversies. Residence halls have been graffitied with hate speech and students have been involved with racially insensitive social media pranks.
At a time when every action and reaction can alter the reputation of an organization, UC has grown immensely in terms of responding to such incidents and creating an environment that is conducive to open dialogue about the issues.
Cultural diversity has been the mission, as can be seen by the establishment of the Diversity Committee in 1990. The committee is a multi-cultural collection of students, faculty and staff that strive to create an atmosphere of inclusion and acceptance of people from all backgrounds.
"As a student on the committee, I am able to express student concerns and speak on behalf of things students would like to see on campus and how we can benefit from them," George Archundia said.
Dean for Diversity & Student Development Alane Varga chairs the committee. Her primary responsibility is to bring together students, faculty and staff to talk about how to increase interaction and engagement with each other, learn from and better understand each other and the communities in which we live and further the development of a diverse, inclusive, and welcoming learning community at UC.
"Students are an integral part of doing this work with the Diversity Committee as well, whether as individuals or through student organizations," Varga said. "Our hope is that both the programs and opportunities for dialogue and sharing information that the Diversity Committee spearheads help create the kind of campus environment where all students feel valued, welcomed and able to fully participate in the UC community and where they are learning inside and outside of the classroom about themselves and others, given an increasingly diverse society."
According to Utica College's official website, the committee was established after a series of incidents occurred on campus and in the surrounding communities, which shined a light on the racial division that existed. Much like the recent community conversations, it was an effort to draw attention to the problem and search for a way to counter it.
Since its establishment, the Diversity Committee has initiated many programs and events including the Walk a Mile for Unity event, the Peer Leadership program and the international flag ceremony.
According to collegefactual.com, Utica College is ranked 1,091 of the more than 2,000 accredited four-year colleges and universities in the United States, in terms of total diversity. The ranking was calculated by examining the individual factors of ethnic, geographic, age and gender diversity. This sets UC above the average.
The diversity which exists at Utica College was one of the factors that appealed to junior Idrissa Jalloh.
"During my application process, I looked through schools that had diversity and a school that stands out with my belief that all lives matter, everyone is unique in their own ways," Jalloh said. "That belief fits perfect with UC."
When comparing the figures found on the Utica College website with those given by the United States Census Bureau reports, the data shows the ethnic breakdown among UC students fell in line with national trends for 2015.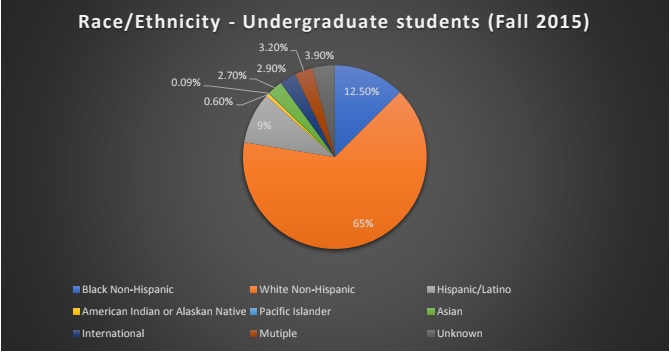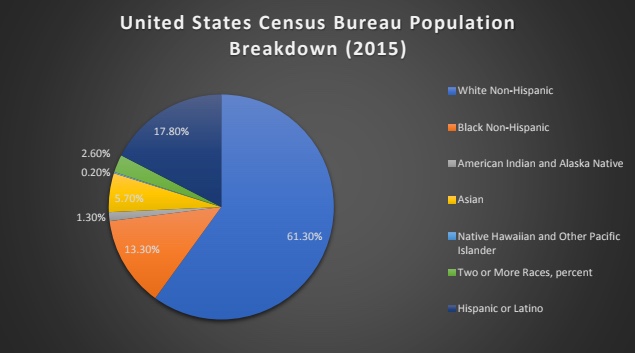 Junior Victoria Singh decided to come to Utica College after getting a glimpse of the diverse student body during a campus tour. The feeling of cultural inclusion on campus gave her the confidence to commit because it fit with her personality.
"I feel that Utica College has welcomed me with open arms since the day I was accepted," Singh said. "The professors are great and easily accessible, and my peers are wonderful to get along with. I feel completely comfortable here and love every moment I spend at Utica College."
Jalloh is not an international student but makes a point to meet and build relationships with students from different countries and cultures. He feels not every student at Utica College shares his mindset.
"I wish UC students would actually respect every individual's background and help them fit in," Jalloh said. "UC students do not give international students a chance to fit in and adopt the American culture, which is unfortunate. I would like to see more students hanging out with international students so they can learn each other's culture."