Spend spring break in Times Square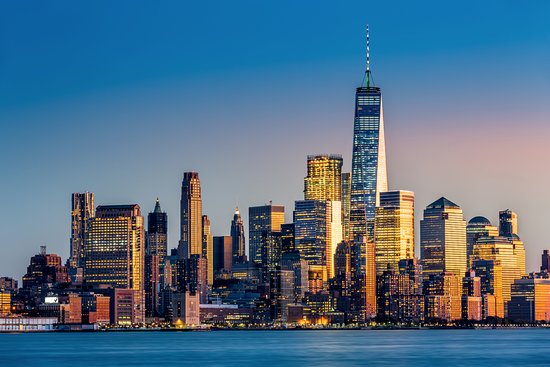 Morgan Golliver, Assistant News Editor
The Utica College Public Relations, Journalism, and Management Department have teamed up to introduce a new course to its curriculum for the Spring 2018 semester called Communication in Action. This three-credit elective takes place over spring break (March 11-16). During the five-day break, students will be exploring and studying in New York City.
Public Relations and Journalism Professor Patricia Swann is teaching the course and says that even though the course isn't being offered here on campus, NYC still provides a great educational environment.
"New York City, the heart of the US communications industry, is an exciting classroom environment," Swann said. "Students are introduced to public relations, marketing, advertising, social media and other communication functions from top industry leaders, many being UC alumni. We are very fortunate to have alumni who have reached the pinnacle of success in the communications industry and want to interact with our students in a meaningful way."
Swann also mentions what each day will be like for students who sign up for the course.
"Each day in New York features a different PR, marketing or advertising professional who leads a three-hour educational session from 9 a.m.-noon. Students will engage in a lively interactive public relations experience that alumni and other industry leaders provide using case studies drawn from their own professional experiences," Swann said. "The morning instruction segment, that's supplemented by afternoon field trips to public relations/corporate communication offices, will cover career advice and principles of communication."
Students will also be required to complete study guide quizzes, a career essay and a daily journal on their NYC experience through UC's Engage. The importance of this course is not to feel stressed over the workload that is done over the five days. The course is designed to help students connect with professionals in their job field, which is what UC's Career Services strongly encourages.
"Networking is so important for both professional and career development," Employer Relations Coordinator for Career Services Kailea Murray said. "The ability to have meaningful conversations with others and to build professional relationships is critical and more often than not, serves you well throughout your career in the form of references, potential job opportunities, etc."
Senior Kelsey Carlo is one of twelve students signed up for the course and is looking forward to going on the trip.
"I heard about the course after doing an independent study with Professor Swann and thought it was a great idea, so I signed up right away," Carlo said. "I am really excited because I've only been to NYC once and have always wanted to work in a big city like NYC or Boston."
The fee for the course is $910.35, which covers hotel and transportation costs. Some students simply look at the price and run, but Carlo thinks the trip will be worth the price.
"When I first saw the price, it was a little bit of an issue for me. But after thinking about it, it is well worth it," Carlo said. "I feel that this experience will definitely help me in the long run. It could potentially open my mind to other things, like what I want to do, or if I am in a job and I am faced with something, I could think back on any of their stories and how they went about things at their jobs and use that as a guideline."
If you are interested in taking Communication in Action: MGT/PRL 345X, Contact Professor Swann ([email protected]) ASAP before the course is filled up!