Former U.S. Director of National Intelligence to speak on campus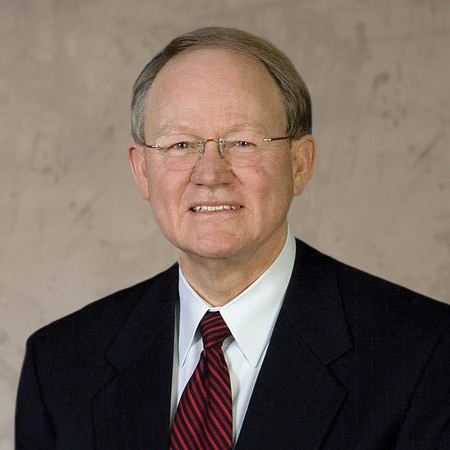 Kelsey Carlo, Staff Writer
On Wednesday, Nov. 1, the Organization of Justice Studies will be hosting former United States Director of National Intelligence, Admiral Mike McConnell, in the Frank E. Gannett Library Concourse at 5 p.m.
McConnell is a retired vice admiral of the United States Navy, and former vice chairman of Booz Allen Hamilton, where he served on the firm's leadership team and led the intelligence and cybersecurity business. He also served under Presidents George W. Bush and Barack Obama from 2007-2009 as the nation's second U.S. Director of National Intelligence, a position of cabinet rank, and a member of the White House National Security Council.
His career of over 50 years focused on international and foreign intelligence issues and a 29-year career span as a U.S. Navy intelligence officer, which included assignments that impacted national security. McConnell's interest, since working with the National Security agency in 1992, was to improve the cybersecurity of businesses and government agencies around the world to better protect them from hackers, criminals and terrorists.  
James Brown, assistant professor of criminal justice, stresses that McConnell can reach a large audience and not just criminal justice students.
"Admiral McConnell is a very dynamic speaker and has a wealth of knowledge and a very experienced background," Brown said. "It doesn't matter what major you are, public relations, marketing, criminal justice, he hits on all kinds of areas."
Brown states what McConnell's talk can do for students that cannot be done in lectures.
"The one thing I stress to any student is that this is something that can't be done in a classroom," Brown said. "There's only so much that can be done there, and this doesn't come close to it. This gives the sense of touching a real-world figure. In this country, you can't find intelligence in a book or a class. With this talk, students learn real-time experiences."
With his talk titled "Cybersecurity in a Dangerous World," McConnell will bring a glimpse of his career and cybersecurity in the US.
"McConnell will be talking about the cyber threats and hacking we experience in this nation," Brown said. "He's going to touch on if we are prepared or not, bring a good sense of reality, what he sees is the problem and how to alleviate cyber-attacks."
John Oevering, senior cybersecurity major, explains why he thinks this talk is important.
"This shows how great the Utica College cybersecurity program is," Oevering said. "To be able to meet a past director of the NSA and to talk about security issues then versus now is a great opportunity that shouldn't be missed. This is a rare opportunity that not many colleges are able to offer to their students and it is a great way to gain information and build connections outside the classroom."
Celeste Cook, junior and president of the OJS, expresses the benefit any student can get out of this.
"McConnell's speech will be very educational for students in any major as cyber crime can happen to anyone," Cook said. "Students should take the opportunity of hearing Admiral McConnell. I've heard many students ask, 'How safe are we really from cyber attacks from other countries?' The internet and a textbook may offer you an answer, but I recommend hearing the answer from an individual who created the foundation of our nation's cybersecurity and has been a big influence on where our nation's cybersecurity is today."
McConnell's talk on Wednesday, Nov. 1 will be free for Utica College students, $5 for non-UC students, faculty, staff and alumni as well as $10 for the general public.