Snapchat racial incident followup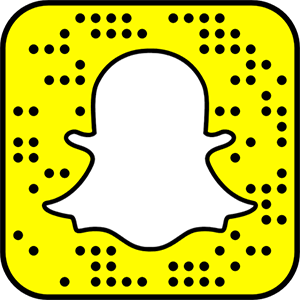 Kaitlyn Tambasco, Tangerine Clerk
Four weeks after a Snapchat photo incident on campus, two students involved want to make amends with the college community and clarify what happened when a joke "went wrong."
On Sept. 29, two photos posted on the UC Moose Snapchat story upset the college community.  One of the photos on the story showed two white students in the dining hall with a sign that said "whites only, we're privileged." An ensuing photo that was posted showed two black students with a sign reading "black student section."
Two of the students involved described it as a "joke gone wrong." They are also deeply sorry for any trouble the posts caused and plan on publicly apologizing to the college community in conjunction with a Black Student Union event. Those two students spoke to the Tangerine under the condition of anonymity.
Since the incident, the two students confirmed that neither of them have had a negative experience on campus regarding the incident.
"We are trying to repair what we did on campus," one of the students remarked. "We didn't want to just sit back and not do anything to fix it."
Addressing the community
"BSU is a good foundation to start the process of moving forward," the other student said. "It would have been much harder for us to coordinate something ourselves as opposed to utilizing BSU as a resource. [BSU] has a much larger voice on this campus."
A meeting with BSU took place the day before a disciplinary hearing was scheduled for the four students on Oct. 6.
"We talked about a few things we wanted to do to try to help the Utica College community and try to repair what we have done," one of the students said. "The event will be a time where people can ask us questions and talk about experiences they have had on campus."
On Oct. 6, all four students involved went through a private, disciplinary hearing. The hearing also marked the last time the four students had significant contact.
"I cannot speak about the hearing nor the punishment," the student said. "However, I can assure that the conduct process did take place and we are dealing with the repercussions of that."
Jeffery Gates, vice president of student life and enrollment, was one of the administrators that handled the incident.
"I am not going to discuss the hearing outcome for any of the students involved," Gates said.  "We don't do that with any student conduct issue."
Gates did say he believes there has been a lot of positive discussion between students, faculty and the other administrators since the incident.
"I am happy with the progress we are making," Gates said.  
Diversity, the ability to "show different worlds you may not know of"
Dean for Diversity and Student Development Alane Varga discussed the moving on process  and how her office must always be prepared for the unexpected.
"I never know what to anticipate when students walk through my door," Varga said. "We also cannot underestimate the power that images have."
Many faculty members and students were affected by those photos, she said.
"We don't have to forget the event, but we need to move forward in order to build a better community," Varga said.
Varga also added that she is open to anyone who has ideas and wants more information on diversity and how it can be more incorporated into the Utica College community.
"I think the Pio talks and the community conversations are a good first step," Varga said. "These are great opportunities where students and faculty can also find support as well as share their ideas."
Diversity enhances ideas and abilities in order to connect with others and can also have the ability to show you different worlds you may not know of, Varga said.
She agrees with students concerns that the college needs a more diverse faculty.
"We need to broaden the ways we look for folks to apply as well as different ways to open up," Varga said. "It doesn't mean that this goes into place by the end of next year, but we really need to focus on having high-quality faculty for our students because they deserve that."
On Oct. 16., President Laura Casamento and Student Government Association President Ann Ciancia conducted a presidential summit live on Facebook. Questions about diversity and the recent racially-charged events were asked.
"Talking to students is really important," Casamento said. "We have had many community conversations, some organized by students while others were organized by the administration."
Casamento added that these conversations have led the college to change and think about things at a different level. Like Varga, Casamento addressed the need for a more diverse faculty.
She pointed out that the faculty today are engaged in conversations about the curriculum. More ideas are being brainstormed on ways on how students can learn about what it means to be a part of a diverse community.
"Last year, we began to make sure that our hiring practices changed," Casamento said. "We want our faculty and staff to look like our student body, and today, they don't.