Apple Cider vs. Pumpkin Spice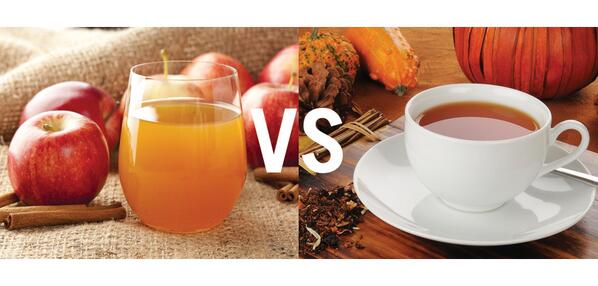 Jacqui White, Online editor
With the arrival of fall, two popular flavors will be coming to stores in a variety of foods.
Apple cider flavor and pumpkin spice are two of the most popular flavors of fall. Pumpkin spice has had a relatively recent surge in popularity due to the pumpkin spice latte (PSL) from Starbucks, while apple cider has always been a classic fall flavor.
Junior Emily Fales, a liberal studies major, said that apple cider is her favorite fall flavor because she doesn't like pumpkin spice at all.
"Apple cider all the way is my favorite," Fales explained. "I can't stand pumpkin spice anything. Apple cider donuts are definitely my favorite apple cider flavored food."
Junior Carly Tebolt is undecided about what her favorite fall flavor is because she sees that each can be good.
"If I want a cold drink, I'll have apple cider," Tebolt explained. "But if I want a hot drink like coffee, I'll definitely have pumpkin spice coffee, like from Dunkin."
Junior Jen Stimpson agreed with Fales, saying that cider was her all-time favorite flavor for fall weather.
"I hate pumpkin spice anything," Stimpson said. "Apple cider is definitely my favorite fall flavor to have."