No treatment, no cure and no prevention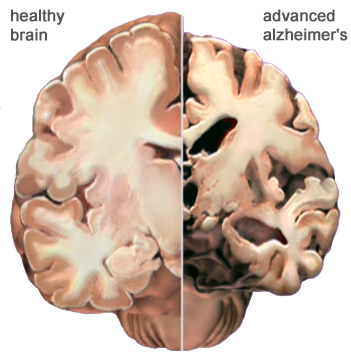 Kaitlyn Tambasco, Tangerine Secretary
Alzheimer's disease can affect anyone. It can even start in a person's early 40s.
Casey Wolf, an assistant care manager at the Syracuse Alzheimer's Association, came to speak with students on Wednesday, Sept. 13 in the Donahue Auditorium and provided information on the disease.
According to Wolf, there are 5.5 million Americans that suffer from Alzheimer's, not counting other kinds of dementia.
"The worst part about this disease is that there is no treatment, no cure and no prevention," Wolf said. "One out of three people over the age of 85 have some form of dementia. Anyone at risk with heart disease is also more likely to get Alzheimer's."
Before working in the Alzheimer's Association, Wolf originally went to school with a major in history.
"I worked with at-risk youth for the longest time and always wanted to do more," Wolf said. "My coworkers referred me to social work, so I applied to Syracuse University and was accepted. I love every minute of my job now and it is a great place to be."
Assistant Professor of Health Studies Aaron Mallace was the brains behind getting Wolf to speak at Utica College.
"It's all part of our health studies society," Mallace said. "We get a speaker once a month to come and talk to students and Wolf happened to be our first presenter."
Mallace also stated that Wolf was a referral from her supervisor.
"We reached out to the association and went from there on how we could bring her here. It was a good way to reach out to the community," Wolf said.
Utica College student Britt Smith also attended the presentation.
"My mom was a caregiver to a woman who had a form of dementia, so I thought it would be interesting to learn more," Smith said. "Even though I am not a health studies major, the topic interests me. I feel that all backgrounds should learn and educate themselves about Alzheimer's."
Smith also added that even though she doesn't know anyone with the disease, it does affect a lot of people.
"It was also interesting to hear that Alzheimer's can affect anyone as young as their 40s," Smith said. "I hope someday we can find a cure."