Time to make your fall 2017 schedule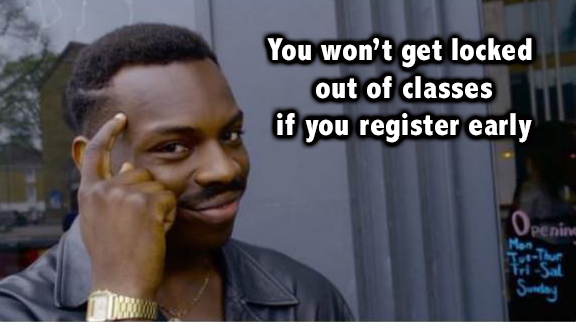 Registration for summer and fall classes is now open
Joe Parillo, Staff Writer
With only one month left in this semester, students at Utica College are now preparing to sign up for classes for either the summer or fall 2017 semesters.
There are many things students have to do to prepare for the coming semesters. It is best for students to meet with their advisors to map out what will be the best options for them to take. In order to register for classes, students must obtain their pin numbers from their advisors. After receiving their pins, students log on to Bannerweb and begin their registration.
With registration officially open, many students have already made contact with their advisors for their class schedules. Students just need to wait for their window to open up in order to begin registration. It is best to have an idea of what classes you want to take and what you will need to take.
Around this time, many professors have a lot of students to meet with to help them plan for the future. It is in a student's best interest to get in contact with their advisor as soon as possible. It is good practice to be prepared. It will make the meeting with the advisor as easy as possible. It will also allow more time for discussion about all the options you could plan to have.
Some of the other resources students can go to for help with registering for classes are the Office of Student Success or the Office of the Registrar. Both of these offices are willing to help with the overall process. They want to make this process as simple as possible for every student.
An important thing to remember is to stay focused on the semester. Many students, after signing up for their next semester classes, start to slack off on the remainder of the semester. It is crucial to stay on task and finish off the semester strong. Professors would advise you to speak to them to help keep you on track.
Public Relations advisor Patricia Swann recommends that a student come prepared to their scheduled meeting. Make sure to have an idea of what the student want to take.
"It is in a student's best interest to start with a degree evaluation report," Swann said. "It is the best place to start planning your future."
Other advice she shared included not to take the easy path. She suggests taking the path that will help you meet your goals in life. She also recommends taking free electives to experience all the great courses Utica College has to offer.
"If you enjoy government then take that extra government studies course," Swann said. "There are so many options for students to take advantage of and try new things that may interest them."