UC Cruises to Third Straight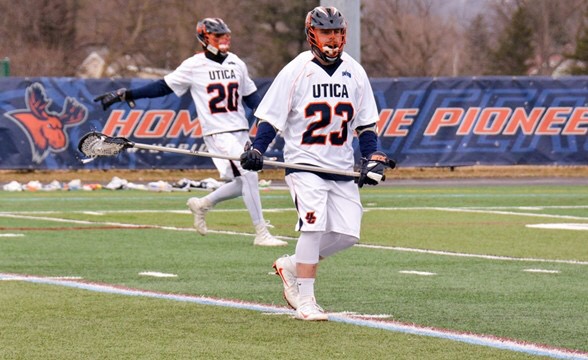 Christian Rodriguez, Staff Writer
(Photo credit: ucpioneers.com)

The Pioneers returned to Empire 8 play and defeated the Highlanders of Houghton College, Saturday afternoon 31-7.
It was goals galore for the Pioneers as they jumped out to a huge 14-0 lead by the end of the first quarter.
UC wasn't done, putting up 11 goals in the second quarter despite giving up two. Then another six goal in the second half.
There was contribution from everyone as the Pioneers had 18 players get in on the scoring marathon.
Junior attack, Patrick Dickson, led the way with a season-high four goals on just six shots. Freshman midfielder Matt Fedullo chipped in a career-high three goals in the victory.
The monster victory marks three straight for the Pioneers as they improve to 5-3 and 1-1 in E-8 play. They look to keep the streak alive Wednesday against the visiting Alfred State College. Game time scheduled for 5 p.m.