Students relish home cooked meals, enjoy selection at cafe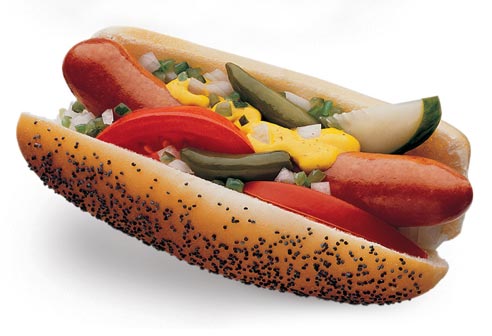 Maggie Reid, Staff Writer
After a month away, going from home cooked meals to cafeteria food was at first a hard transition, according to some students.
Although he will miss the quality of a home cooked meal, sophomore Lukus Becker said that he still enjoys the cafe's wide variety of options.
"I will miss desserts the most. Especially my mom's chocolate mousse pie, brownies, and homemade mac and cheese with breadcrumbs," Becker said. "It just made life so beautiful."
Sophomore Jason Bingay felt that it was difficult transition going from food made by his parents, to food that is not made by them. But after a while, he said, you kind of get used to it.
"I will miss the mashed potatoes that my mom makes, they are A1," Bingay said. "I will also miss my grandma's homemade egg drop soup."
Some students, like freshman Danielle Royal, did not have to go through the transition of going from home cooked meals to café food.
"I don't eat at the cafe consistently because I am a commuter," Royal said. "But when I do eat at the cafe, my stomach hurts. It's probably because I'm not used to eating it all the time."
Some students, like sophomore Jenessa McCabe, knew ahead of time that the transition was not going to be easy.
"It was different, but being that I'm not an only child and my siblings went to college I knew what to expect," McCabe said. "It has taken a lot to get used to, but it all comes down to what I choose to eat in the cafe. I have to strengthen my self-control because there are so many options to choose from. At home, I would just eat whatever meal my mother made for dinner, but up here there are so many different choices I can make. I can either choose something to make my body feel good or make myself feel pretty bad. It all comes down to the choice I make."
When asked what holiday food she will miss the most, McCabe answered, "baked ham."
"Every Christmas, my family has baked ham with pineapple. It is my favorite. I will also miss eating plantains and pastalitos." McCabe said.