GSA promotes unity, welcomes all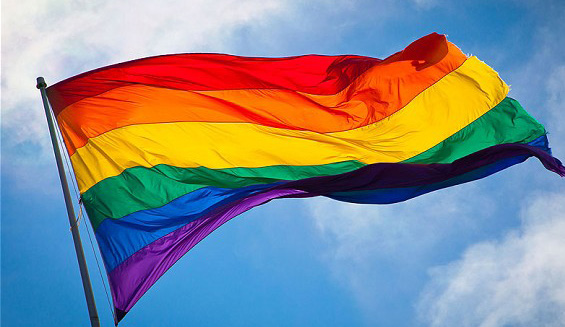 Tionna De Freitas, Features Editor
The Utica College Gay Straight Alliance (GSA) is one of many clubs on campus that supports students of any background, gender, race or sexual orientation. Most LGBT communities today fight for, and support, equal rights and the GSA is one more group supporter you can add to that list.
The club recently hosted their annual "Coming Out Stories" on Oct 14 in honor of Coming Out Day, which is celebrated on Oct 11. Students had the opportunity to share their personal stories of them coming out or friends coming out to them, and express themselves in a safe environment. The club decided to add a twist to the night and gave allowed students that are not familiar with drag culture to see it first hand for themselves.
"This year we added a drag night which gave it a fun side to a night that included sad and heartfelt coming out stories," said president of the club, John Toribio.
GSA annually holds an event in coordination with the Utica College Programming Board called "Take Back Your Prom". This big event each semester takes place in the fall and is featured with teaser events including bake sales, coming out stories and UC pride events leading up to it. Informational events are held to make the UC community aware of the LGBT community. This event promotes the idea that individuals that were not able to attend their high school prom can attend while dressing up and bringing certain dates, all in a non-judgment environment.
The club also hosts a weekly event that is opened up to all students, which is "Open The Door with GSA".
"It's a time we set aside for anyone that wants to talk to their peers about their life and we have members that are safe-zone certified to assure individuals are welcomed and safe in an open environment," secretary Asia Rosa said.
I think "Open the Door" is a good opportunity for students who may not feel comfortable talking openly about their sexuality to actually communicate and relate to people who are just like them," senior Elliott Coleman said. "It gives them an opportunity to sit and talk about anything. We offer some insight and advice on it all."
The club was established to offer positive educational information to UC and its extended community in order to encourage wider knowledge and understanding of LGBT individuals. Most students join solely on the power because it was a place they thought they would feel welcomed and themselves.
"I joined after my first semester here at UC. I came out late in high school and did not have the opportunity to be a part of our GSA back in my high school, so I decided to here and I've grown more passionate for LGBT rights," said senior George Archundia. "I love GSA because absolutely anyone can join. This is something for everyone no matter how they identify. All we ask for is respect between all members."
The club currently has over 40 members and would love for people to stop by and join. Meetings are usually held on Wednesdays at 1 p.m. in Hubbard 104.