Thirty years of tradition baked in East Utica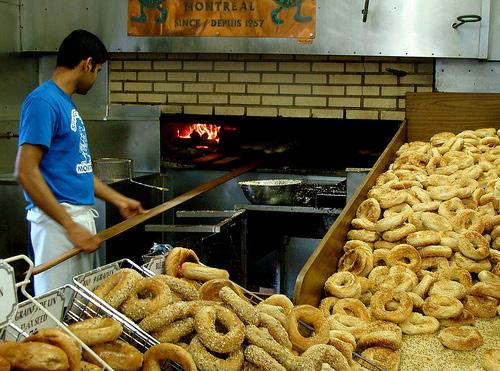 Briana Greco, Assistant Features Editor
Being a small, private business owner in Utica seems to be the new craze for many people in the community. The merit of owning your own business is a tremendous stepping stone to life, but the hard work and long hours definitely matter most when aiming to run a successful business.
In a city like Utica, small, family owned businesses thrive because of the accepting and supportive community it holds. Many individuals feel strongly about shopping at local business rather than national corporations.
"I love shopping at locally owned restaurants and stores. I feel like it's a more personal experience, and why not give the business to local business owners rather than chains or corporate owned stores?" said Sophomore Allie Aceto.
Mott has run his business for years based on hard work and a true passion for what he does. These characteristics relate to the success and patronage he has acquired through the years. Mott states, "Nothing has come easy. Owning your own business, you are forced to face a lot of decisions that can affect your customers and your employees. There are great rewards, but also lots of sacrifice."
Mott's bakery is now located at 9270 Kellogg Rd in New Hartford. Salvatore's Bakery and Bagel shop serves breakfast and lunch, with an array of Italian specialties to choose from. They sell bagels by the dozen, fresh bread made daily, along with Italian cookies and pastries for dessert.
Sophomore, Jillian Holmer said how her and her family are regular customers at Salvatore's Bakery.
"My mother will always pick up fresh bread from there for breakfast, and I have gone in a few times myself now because of the great quality of the products" said Holmer.
Many people in and around the community have been shopping at Salvatore's Bakery for years and most express they continue to because of the inviting aspect of the business. Paying it back to small, locally owned business keeps the money right in your community, allowing everyone to prosper.