Back to school blues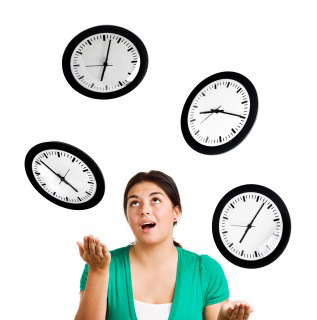 Mary Warfel, Staff Writer
As students return to school from summer vacation, they may face challenges such as figuring out their new routine, time management, social interactions, and sports teams. Some students have developed certain strategies that make the introduction to the fall semester more manageable.
In the beginning of a semester, students may feel an overload of information that can make students anxious after a long break.
"Staying organized and being on top of your game will help you adjust getting back to school," said Junior Marissa Hajec "The first week is definitely the hardest because professors are throwing a lot of information at you at once."
Santiago balances the excitement of school and the stress of it all, while keeping her social life by doing homework with her friends.
"I balance school, homework and my social life by going out to coffee with my friends. This way I am still with my friends and being productive," said Santiago.
For some students, it can be difficult to get to class on time after a long break. According to Hajec, getting used to a new schedule can be challenging. "The hardest thing about being back in school is adjusting to your new schedule," Hajec said, "You have to make sure you are getting to school on time; that way you aren't late for class."
For new students at Utica College, it may be difficult to know what to expect out of their classes and how to develop techniques to make the transition back to school bearable.
Freshman Gia Santiago finds that being systematic has helped her immensely, "I have an agenda to write everything down and to keep me in check and I have folders for each subject so I know where everything is all at once. Also, I have sticky note reminders of what needs to get done," said Santiago.
Along with the challenge of getting re-adjusted to school, there are many things that students look forward to as the semester begins.
Sophomore Gabbi Lukovich looks forward to coming back to school, but finds it difficult.
"I look forward to hanging out with my friends and catching up with them," Lukovich said, "But the hardest thing about being back is leaving my family and my friends from back home."
As overwhelming as it is to adjust back to school, students think of the benefits of starting off the semester right.
Senior Aria Luppino says it is crucial to stay organized and on a schedule. "Getting ahead of my assignments in the beginning of the semester keeps me organized," Luppino said.
"Even though college is difficult, I do enjoy the challenge of school and then seeing good grades as a result at the end of each semester."