Fantasy Football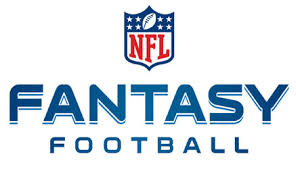 Brianna Greco, Assistant Features Editor
With football season now in session, fantasy football leagues are now underway.
Fantasy football is a competition in which participants create an imaginary team by drafting real NFL players and gaining points by how well their players perform in the real game.
Individuals can create fantasy football leagues through sites such as Yahoo, NFL Network, and ESPN along with many others.
Many students here at Utica College take part in fantasy football, while others are just excited for the upcoming season of football.
Sophomore, Sydney Muraca stated, "I don't have a fantasy football team, but I am looking forward to watching the Buffalo Bills, which is my favorite team, play this season."
Muraca also expressed that she feels as if more guys are into fantasy football, rather than girls.
"I am sure there are some girls who play it," Muraca said. "I just always feel like the majority of people I know with teams are male."
Students that attend UC who have fantasy football teams participate for different reasons.
Darrell Jones is a junior at UC and he plays fantasy football.
"Our league does it for friendly wagers," Jones said, "The boys each throw in $20 so that there is a prize for the winner."
His league was created through ESPN, which has an app to go along with it, making it easier to maintain your team.
Senior, Juwan Wilson said the best player on his team at the moment was Drew Brees because of his performance this past week.
Jones expressed his best player was Julio Jones from the Atlanta Falcons.
Participants pick players for their team based on ability to score points and their position on the field.
"The reason I play fantasy football is because it is a great way to connect with your friends for a friendly competition," Wilson said, "It's also just another excuse to watch even more football."
Fantasy football has grown in popularity over the last few years. More people, not only at UC, have become a part of this new national craze.