Exit Interview with Utica College President Todd S. Hutton
The Tangerine's co-editors-in-chief, Matt Rogers and Rashida Patrick, sat down with Todd S. Hutton to discuss his tenure as Utica College's president.
The Tangerine: 18 years is a long time to be at one institution. What can you say about your time here at Utica College?
Todd Hutton: It has gone in a flash. I have no idea where it went. That said, it's going to be the most memorable period of my life. It really is. The relationships I've developed here are deeper than they have been at many other places because I've been here longer. The generations of students I've gotten to know are so much more significant. It's just been a wonderful opportunity for Jennifer and I. And I've said to alumni gatherings recently that I've kind of planted my roots here and I'm a military brat, so I don't have roots. And I've had an opportunity to plant those roots and they've been well-planted in Utica. Even though I won't be living here, I really kind of feel that this is my home now.
The Tangerine: Why do you feel like now is the right time to retire?
Todd Hutton: Part of it was emotion, you know, instinct, gut. Part of it was analysis. I laid out for the Board a three-year quarter-by-quarter list of major things that had to happen. And I wanted to look at it for myself. I knew I wanted to retire sometime in the next two or three years. This year, next year, or the year after. And with the Middle States Accreditation self-study that has to begin, it's already actually begun now, but it will be intense the next two years. And with the beginning of a new capital campaign, a comprehensive campaign for the college, that dictated this year. My instincts told me summer of '17, but when I looked at that list of things that were coming at us, I knew that you can't…Unless you can't avoid it, you shouldn't leave in the middle of a self-study, because it's a very intensive period for an institution. And for the college to have to run a presidential search as it's also doing a self-study, which is highly reflective, it'd be very difficult. So that kind of dictated this summer, you know. Even though I would have personally stayed until '17. And it's taken a while to get used to it. I was a nervous wreck last winter, before I informed the Board. You know, I came to the conclusion around November or early December. And I knew I was going to have to inform the officers of the Board first. Give them a heads up before I informed the whole Board and campus. And, you know, I'm sure you've been through it, you know, when something's big coming, when you've done it, you know, there's that relief. And I felt that relief. But the last year and a half has been a kind of strange period of time knowing that my life is going to change, but I'm still fully engaged. Even now, people have asked me what it's like to be retiring. And I say I haven't thought about it hardly. I'm so full-steam ahead right now on campus that I haven't had time to even feel much. Every now and then, I have a twinge of feeling. You know, the last Heart Run and Walk. When I was sitting on the floor for the photograph, something just happened. You know, that this was going to be the last time I did this.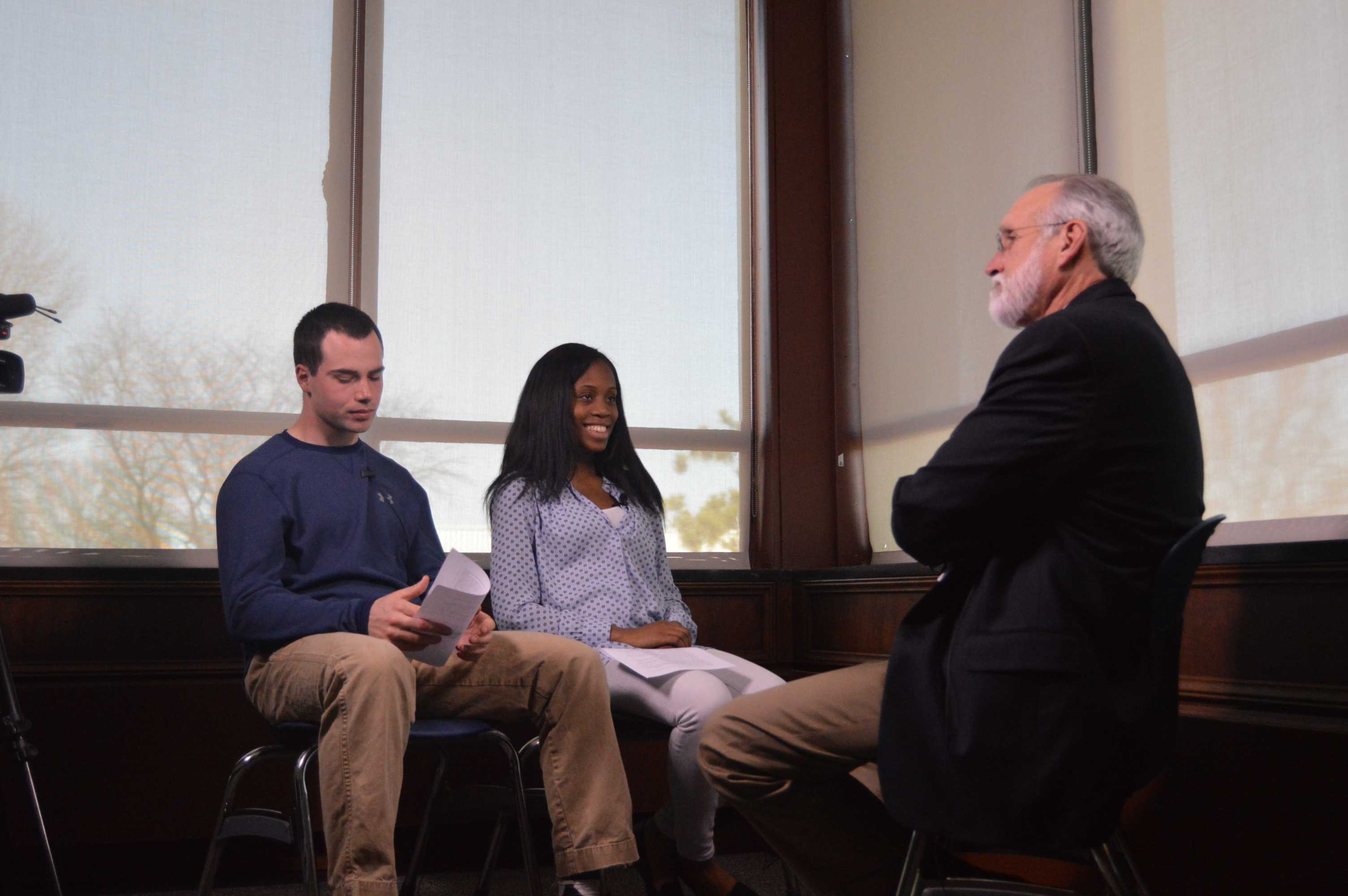 The Tangerine: There's been a lot of change over the past 18 years. What are you most proud of that you've accomplished as President?
Todd Hutton: When the Student Senate asked me what I thought my legacy was when I talked to the Student Senate last year the day that I announced, I talked with the Student Senate and I pretty much said at that time, and I still feel that way, it's you. It's students. And seeing young men and women come in and grow and develop, I think I'm an educator. And that's what I'm most proud of. There are the other things. I mean, I'm very proud of the fact that we went through the very difficult process of becoming an independent institution and branding ourself and growing our reputation, and becoming a university. Even though not in name yet, we are very much a university. You know, the development of graduate programs, I think was crucial and important. Online programs were important. They will help sustain Utica College—The University of Utica—in Utica. And you know, the physical things are nice. It's nice to see a more mature campus with more buildings. And alums—I was at an alumni event with 70 alums last night in Albany—and some of them have been back, others of them had never been back even though they live in Albany. And people have said, you can't believe the campus. You know, it's a completely different campus from when they went there. Even going back to the year 2000. You know, the students that were here when I first came, this is a very different place. But the pride is really in the quality of education, and all of you.
The Tangerine: Is there any decision you regret of something you regret that you couldn't get done?
Todd Hutton: Not finishing the Gordon Science Center renovation and the construction of another science building. That was a key goal in the last campaign. And campaigns, you always set out with goals, and when the money comes in, those goals change. So we never envisioned building a building for Economic Crime and Justice Studies and Cybersecurity, for example. We had a technology project as part of the campaign and it was kind of a big concept, not defined necessarily around a building for the function. Well, the money became available through gifts and through grants. So the goals shifted a little bit. You know, we never envisioned building a new building first for OT, PT and nursing. But the core sciences, Gordon Science Center desperately needs to be completed. And that's probably my largest regret that we didn't get that done. I understand why we didn't. We achieved other things. We surpassed our goal in a very healthy way, but didn't get that one piece done. So the next campaign, that will be a continuing focus for us.
The Tangerine: We talked a lot about the growth on campus. Freshman enrollment has gone up 109 percent since you became President. How did that happen and why is that so important for this college?
Todd Hutton: It was about 305 the year I arrived, I think right in that neighborhood. So, we had 645 this past fall. Growth of the class was important for a number of things, but we also had to shift the nature of the class as well. When I arrived, we were about 65 percent women, 35 percent men. So we were really way out of balance. So I said to the Board at that time, you know, we're not a women's college, but we're beginning to feel like a women's college, and that can be a disadvantage if you really want a co-ed experience. If you want gender diversity, you really need to pay attention to finding ways to create that balance. That had happened because some of the programs we had became very popular, like OT, and we were attracting a lot of women. Therapeutic rec, psychology-child life. So we also knew that we wanted to grow the facilities on campus. That also meant growing the student body. But it allowed us to really focus much more on the diversity of the class, and to me, that's been very very important. Increasing geographic diversity, solidifying the ethnic diversity we had. You know, we had that in 2000, 1998. But we risked that when we introduced a lot of sports suddenly. A lot of the students in some of the new sports were coming out of small rural areas in Upstate New York. Well that then put at risk a diverse student body. You know, we were attracting more and more men and women who were Caucasians out of small towns. You know, and that was just the strategy that coaches were using to build brand new teams. So building a class was very important to me. And, you know, it adds to the vitality of the campus when you have a little bit larger student body. We're a pretty good size right now. We'll probably grow by another 200 to 300 students and probably level out at around 25 or 26-hundred undergraduates on campus. That would give us close to 3,000 on campus with graduates, OT, PT and education. There's about 300 or 400. So, a campus of 2,500 undergraduates would be a very nice size. At some point the Board will have to ask that question in should we become a larger university with more research focus. You know, that's not a question for me to answer. But it's one that should be asked at some point in time. So, Syracuse was, I'll have to check my data, but I think when Syracuse founded us in 1946, Syracuse I think only had about 5,000 students. So think about what's happened to them. They're on a mission to become a research university. That hasn't been our goal, our aim. But the Board and the faculty have to step back at some point and say, should we be considering that? So, should we be larger than we are?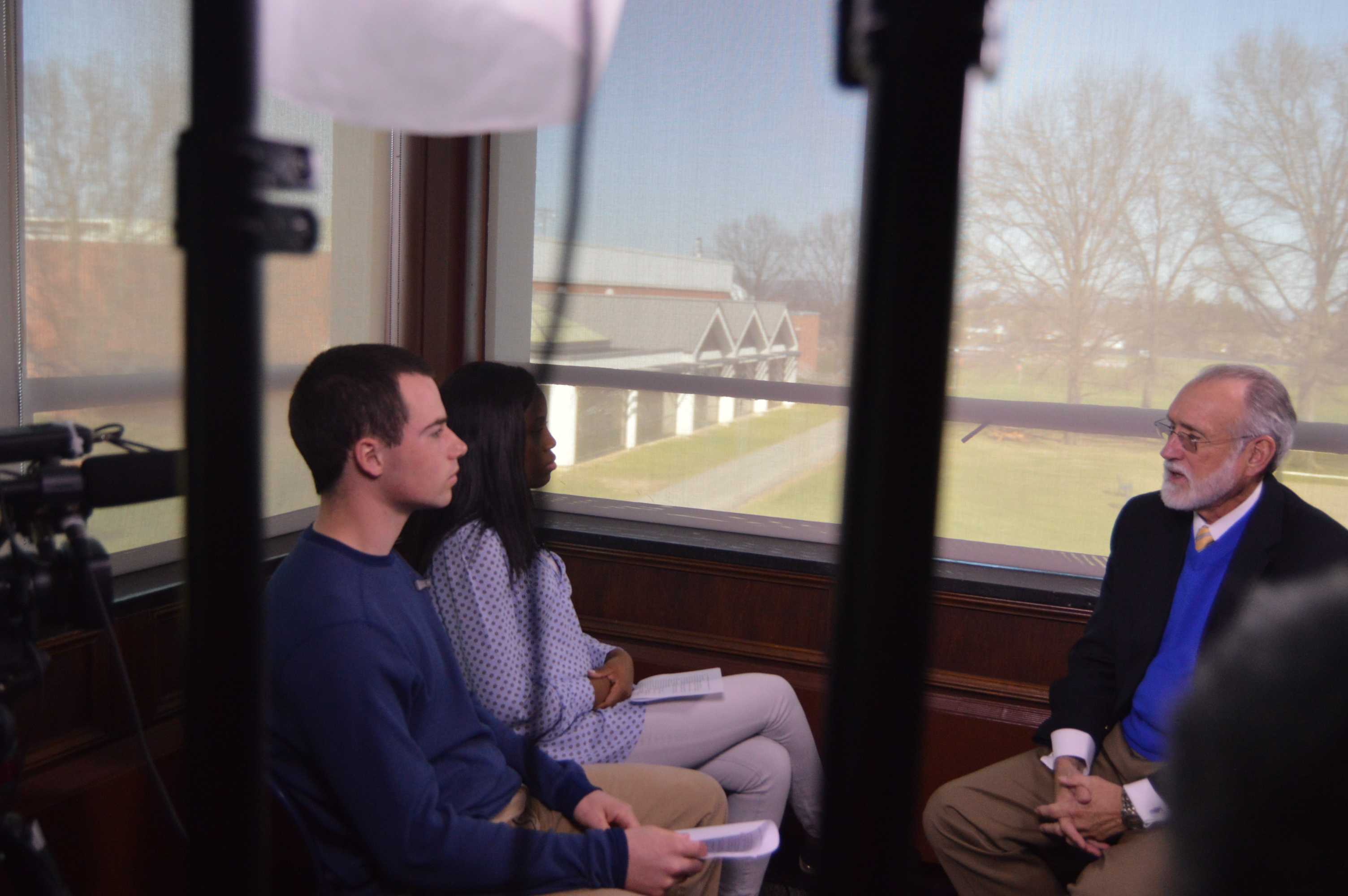 The Tangerine: Talk about UC's move to independence from Syracuse University. Was that a difficult decision to come to? And why was it so important?
Todd Hutton: It actually occurred before I arrived. So, in 1994, the Chancellor and the Foundation Board here, and we didn't have a Board of Trustees, we had a Foundation Board that was not responsible for the total campus. They had a conversation about independence at that point in time. And the decision was made so the legal separation occurred in 1995. So we became a separately chartered institution in the state of New York, but we maintained a relationship with Syracuse so that "of Syracuse" was maintained. And we had a signed academic agreement that would allow us to continue to offer the Syracuse degree for an unspecified period of time. They didn't specify that. I was hired to really create a truly independent institution, to brand us, to build our reputation as a separate institution. And that wasn't a difficult decision because it was part of the mandate for me. The process wasn't easy, and the people that you see to your right (UC's marketing team) were involved in that process, and it was a very complex process to have integrated marketing plans to build a campus in a way to allow you to become a self-sufficient, self-sustaining recognized institution. Graduate programs were part of that. And athletic programs were part of that. I have always come out of schools that have had really robust athletic programs and robust co-curricular activities. And I knew that more activity on campus, athletic activity, student government, would be important for the campus to feel less like a branch campus, and more like a full-fledged institution. If you go back though, to our very history, in our first year of our founding, on separate occasions, the mayor of Utica and the Chancellor of Syracuse, gave speeches. And both of them independently talked about Utica University. So there was an intention from the very beginning for Syracuse to give birth to this campus, help it grow, and then let it become independent. And I think the people of Utica wanted that as well. It just took longer than they expected, frankly. It was 50 years before that happened. Yeah, they waited for 49 years. And then for us, it took until 2011 for us to offer only the UC degree at that point in time. So, we actually will have on Commencement Weekend, we're going to have a handful of students, really a small number, graduate with a Syracuse degree because it's taken them six years to finish their degrees. You have some folks that stopped out for personal reasons. So, that's part of the excitement of coming, for me, that's one of the challenges that I saw when I arrived, and really grabbed on to. And it's been exciting, to in a way build a new campus, a new college in many ways.
The Tangerine: You talked a little bit about athletics there. Since you've been here, Varsity sports have gone from 12 to 25. And you've been a big supporter of them. Why was that so important to you, and what does college athletics bring to a college campus?
Todd Hutton: Developmentally for me, and thinking about student development, I really do believe in the trilogy of education, with the three-legged stool: Mind, body and spirit. And I think that, you know, the life of the mind is the core of what we do. You know, that academic enterprise. But, being engaged in lifelong learning, on physical learning, and lifelong activity, being involved in athletics that can provide very important learning outside of the academic learning. You know, the leadership skills, the organizational skills that a student learns in athletics or on The Tangerine or in student government are very important lessons in life. And I think that they prepare you as much for a career as your academic subject does. You develop those traits and those attributes, and athletics really serves a strong role. And if you'll notice, in the coaches' offices, there's a framed The Educational Goals of Athletics. We crafted that, Coach Spartano and I, the athletic director, developed those goals back in 1999 as we were beginning to add sports. We knew that there needed to be specific educational goals related to athletics. It's not athletics for athletics' sake. It's for the end of athletics. And then, having sports brings energy to the campus. And you can imagine what a Homecoming weekend was like in 1998 when I arrived. When we had only one fall sport, soccer. I think that was it. Well, there was almost no activity on campus for Homecoming weekend. Almost none. And you look at what happens today. You know, with very likely a home soccer game, a home football game, maybe a home field hockey game, and all the other activities that go on around that that we've built up since my first Homecoming. So, you know, I really do believe in the role of athletics as a lifelong learning enterprise.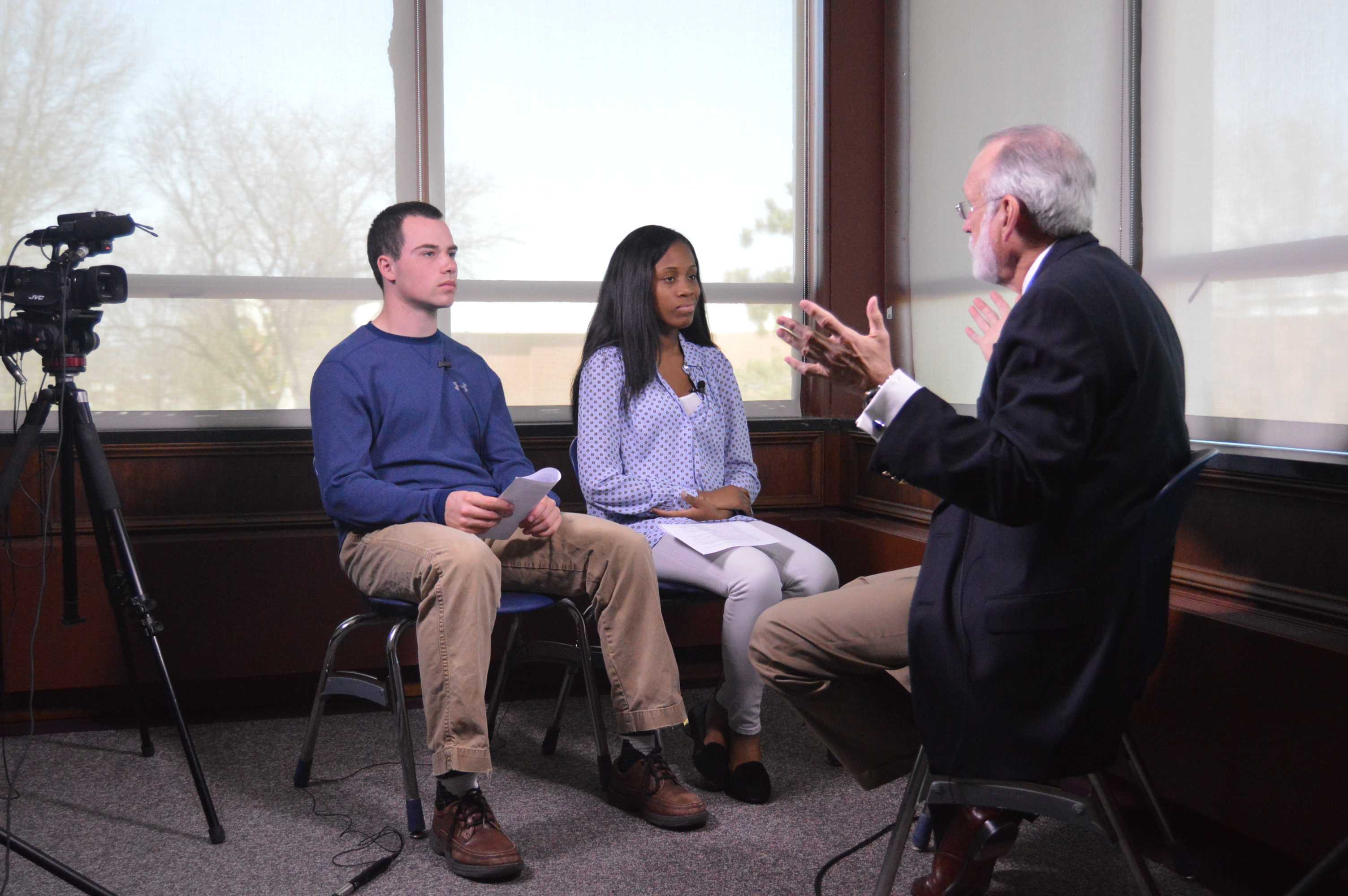 The Tangerine: Talk about the Hutt and what it means to you to see it up and running.
Todd Hutton: You know, that facility is the classic example of making lemonade out of a lemon. We were at a retreat, a planning retreat, I think it was a Board retreat, and we usually have those on campus or at like the Holiday Inn, but we took the Board up to Turning Stone. And we used the facilities up there. And we got word from Hamilton College that they were going to have to have all of their available dates and times for their fieldhouse. So that meant that our track and field team immediately had no place to practice. Now, it wasn't a good circumstance anyhow, having to go up there at five o'clock in the morning and practice. But they had a place. Suddenly, they had nothing. We knew that we would have to go to Syracuse to find space, we'd have to, you know, the facility in Westmoreland hadn't been built yet I don't think. So, when that meeting was over, I was leaving Turning Stone, and here was the dome that they have, the golf dome. And I was with Dave Fontaine and I said, Dave, let's go in and take a look at this. And it just dawned on me that that facility might work at UC. And it would be cheaper than building a bricks and mortar fieldhouse. So we began investigating it. I wanted to be sure that that kind of facility could withstand the winters that we have here. The winds and the snow loads. And, as it turns out, construction has become so sophisticated over the last half decade that indeed, you see them in Alaska and Minnesota and Wisconsin and they do well now with the right maintenance. So I thought, you know, what would it cost? Because I know that fieldhouses cost 25 to 35 to 45 million. That wasn't going to be possible for us right now. So we began looking into, what would it cost? And it turns out, it's less than one-third of the cost of a fieldhouse would be. And as it turns out, it's better space than a fieldhouse the way we designed it. Matter of fact, the manufacturers said we have the most versatile, unique design they have of any one they've ever constructed. They've never seen so many functions that have been fit into one dome. And we posed this idea to Harold T. Clark, Tom Clark, who's been a wonderful wonderful benefactor for the college. And Tom liked the idea immediately. He actually used the term, "Gosh, we're going to make lemonade out of a lemon here." And we asked him for a significant gift to support it and suggested as part of that ask, that we name the facility for his brother. His brother had died a year earlier, Ben Clark. So we suggested to Tom that we name it the Ben Clark Athletic Recreation Center. And Tom came back with the gift, but didn't commit to the name at that point. He said, "I'm still thinking about it." And he and Bernie Clark, Bernie is Judge Clark, who is on our Board. And they had Jen and I for a dinner one day. And they told us that they were going to name it for us. And that meant a lot. It did. We have an official policy here on campus where we don't name buildings for faculty and staff. We really feel that we need to reserve facilities for big donors. They will have opportunities to have things named after them. So, it was the last thing I would have ever dreamed. So it means a lot. You know, that dome won't last forever. But it's awfully nice to see your name on something after all these years. So it's kind of fun actually. The nice thing about the dome, though, is that that fabric is guaranteed for 20 years. It's kind of a Teflon, and after 20 years, they take the fabric off, and put new fabric on. So that fabric, that was an 8-and-a-half million dollar project, and the fabric was 1.8. So, 20 years from now, it would be, what, three million, maybe? 20 years, three million dollars, put up new fabric, you've got a new building. So that will be around for a while unless a tornado rips through here and take it out. And then the insurance company will put up a new one (laughter). So, it was emotional for us. Because we never expected anything like this, and it was amazingly generous of Tom and Bernie.
The Tangerine: The tuition reset, that's going to be something that a lot of people remember as part of your legacy. How long were you thinking about that, and why did decide that it was the time and the right thing to do at that time?
Todd Hutton: It took us two years of study and it began with exploration. We weren't studying it at that point. I had heard presentations about resets at national meetings. I'd been giving talks at national meetings about new business models. And we knew that we had to do something. We weren't sure what. I had created a taskforce to look at ways to fundamentally reorganize what we do so we could save money and be more affordable. We hadn't intended to go down the road of a reset. But our President-elect, Laura Casamento, and our Vice President for Student Affairs and Enrollment, Jeff Gates, heard about a couple schools that had done this successfully. And talked to me saying, yes, we should consider this. So I give them the credit. I was aware of resets, I had seen the presentations, but I was skeptical about it, whether it could work financially. And we all decided, you know, let's explore it. So we took a caravan, we took several of us, five, six, seven of us, to visit three schools. Concordia University in St. Paul, which, they look a lot like us. Converse College in South Carolina, which is an all-women's institution, very different than us. And then to a school, the University of Charleston, in West Virginia, that had failed. And their President was very gracious. He opened up, essentially, was very candid about why they failed, and what didn't work, what did they do wrong. The other two schools showed us what you could do right and have a good outcome. So that convinced me that this would be the right thing to do. And as this freshman class has developed, and was developing last year, we were winding down the study and getting ready to make a formal recommendation to the Board last summer about this. And with a record-size class coming in, we had to step back say, okay, we got a record class coming in, should we do this reset right now? And the answer was yes because it's the right thing to do. We're still not going to be as affordable, even with the class coming in, and that doesn't address the fundamental issues of affordability. So, it's a nice capstone to my career here, but I give the credit to Laura and to Jeff and all of the folks that really worked on it because they were kind of the inspiration behind it. And they were able to show me that this would be the right thing to do.
The Tangerine: What will you miss most about being President?
Todd Hutton: You. Our students. It will be a change in life because a presidency is a lifestyle, it's not a job. It's 24/7, almost 360 days a year. I learned, I looked at my, I keep my own personal filing of days off and vacation days and sick days. I think my first three years I took two days off my first three years. And I was lucky not to be sick during those. But it took me a while to learn that you have to recharge your batteries. So I try to take three weeks in the summer. Two weeks of vacation and a week for writing and that type of thing. So I have a sense from those summer three weeks what life will be like after retirement. I won't miss…I'm going to miss friends here in the Utica area. Those friends will always be friends, I just won't have daily contact with them. Thank goodness for Facebook now. You know, there are a lot of us posting things now on Facebook and videos. But the energy of students it something I won't be able to replace. You know, the trappings of the job, being the President, that will be easy to let go of. Obviously, the burden of paperwork and administration that goes along with the job, that's going to be real easy to let go of. But, you know, being around young people day in and day out is irreplaceable. I'm hoping I can find volunteer activities when I retire. There's a community college close by, and they're building a small branch about 500 yards from my house, a learning center, so I'm hoping that somehow I can stay involved. I'll have a whole different range of activities. In my first three months, I plan to build a wooden kayak and start kayaking again. I plan to do a lot of hiking. There are a lot of beautiful mountains, the Olympic mountains, the Cascade Mountains, I'm going to do some mountain climbing and hiking. And a lot of traveling. France, Italy, Spain, Greece, England, Scotland, Wales, Norway. Over the next five years, I'm going to try to do a trip once a year. But walking away from the environment, and I've had a number of large universities reach out to me over the years, a feeler for me to apply for a job as president at a larger university, one of which is in New York. It's a research university. And I declined because I knew that if I were the President of a major research university, I'd be up in an office all the time somewhere and never see a student hardly. So, maybe at a basketball game, from a long way away. So I really chose not to, and chose to stay here. And I had a wonderful Board also. If I didn't have a wonderful Board, I wouldn't have stayed. You know, the Board supports you, they evaluate you, they help you out. And I was lucky enough to have a Board that supported me and supported Jennifer.
The Tangerine: There's been a lot of ceremonies for you, and there will be as your time winds down. What does it mean to you to see all the gratitude and support that's being shown to you at these kind of events?
Todd Hutton: It's really heartwarming. You know, you don't expect that. I think I said in an interview last week or the week before, it's a little bit embarrassing. I would just as soon personally disappear into the night. That'd be easier. I think some people find it hard to believe, but I'm pretty fundamentally an introvert, kind of a quiet person. My job requires me to be an extrovert. You know, so that's what I do. You know, and I enjoy it. I enjoy events in public settings, but I would, I'd be more comfortable personally if I could just pack up my bags and go. But part of the transition in a campus, in a transition to a new leadership, is giving a campus, and a campus community, an opportunity to celebrate what has been and what will be. So, and I've been trying to emphasize, like last night in Albany at the alumni event, that I want to thank people. I deeply appreciate it. I'm touched deeply by it. But as a community, you'll have to get on with business real fast. There's a new President and that President needs support. And I told the alums, she needs your moral support, needs your support creating internships for students. Do whatever you can, and we need your financial support. So I think part of my message is thank you for the wonderful opportunity. Thank you for the 18 years. But pay attention to the future.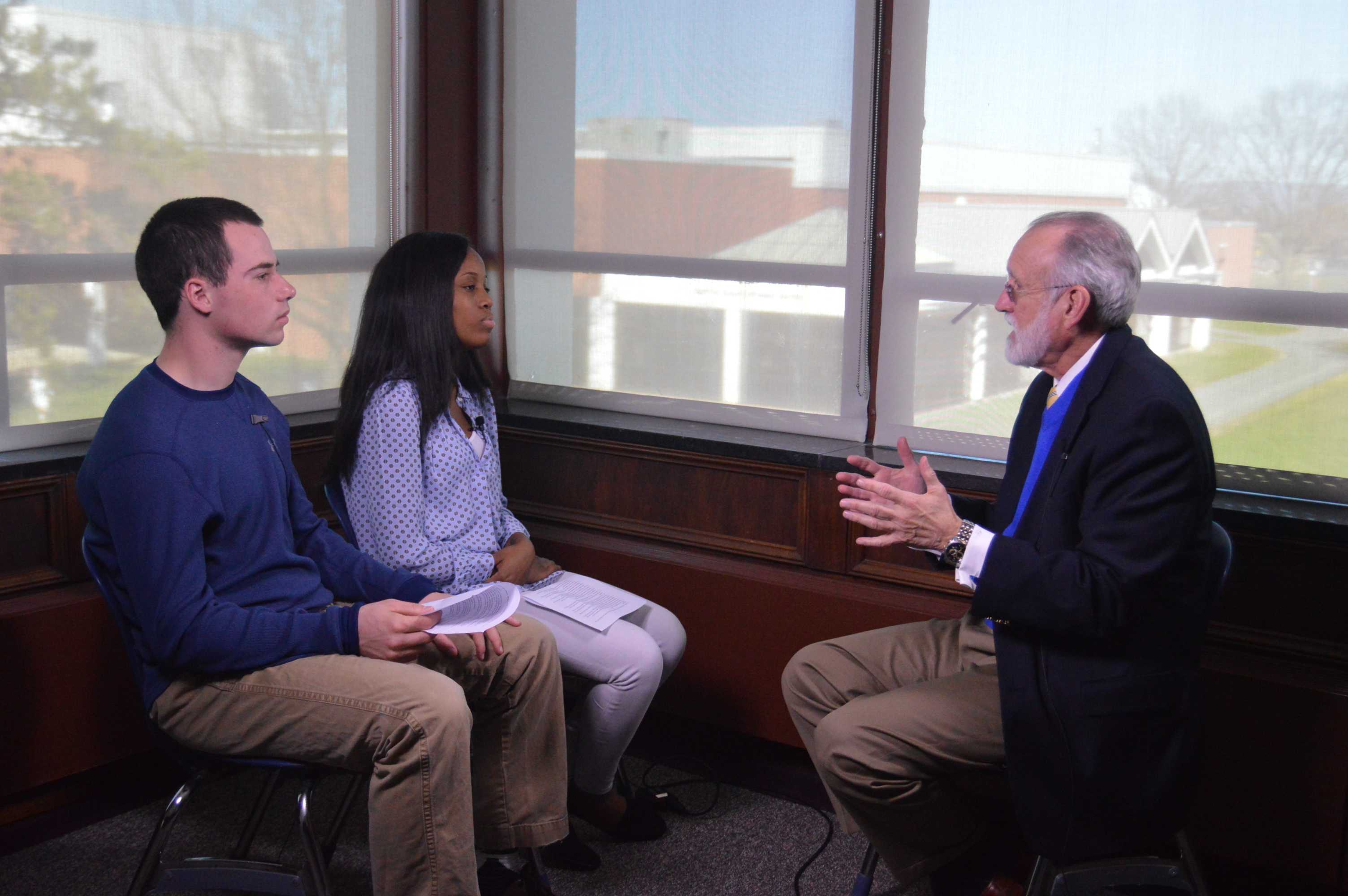 The Tangerine: Laura Casamento has been named the new President. How have you and will you be helping her in the transition?
Todd Hutton: We have a transition committee that the chair of the Board has created. So that is going to work for a year in being kind of an advisor to her in the transition. She and I are working on a whole number of different levels right now in terms of evaluating staffing patterns. Ultimately, she has to make decisions about organizational structure and trying to get the budget into the best possible shape we can. This year and next year are going to be tough years. You know, that happens. You know, we'll get down to more nitty-gritty come after Commencement. Specifically, what files does she want maintained? What doesn't she want? There's a lot of information that I've accumulated over 18 years, much of which she doesn't need or want. But we have to make those decisions. She's pretty self-sufficient, because having been Executive Vice President here, and Vice President for Advancement before that. She's well-versed in our student population, the donors, the trustees. If this had been an outside President, my job in the transition period would have been much more intense. I would have had to really bring a new person up to speed in a lot of ways. And that person would have had to come here on a number of occasions before taking the presidency. So, the nature of the transition is very different with an internal candidate who has some longevity. Right now, she is focusing on meeting with faculty, and that's her number one focus right now. She'll expand that to other constituencies early in the fall, including student body groups. But right now, it's meeting with departments, meeting with, she met with full professors last week. And then department by department, she's meeting with departments. So, that's been pretty intensive for her. That's taking up any time that she has other than what she does as a job. And then, we'll do a hard hand off in July. She's already established the dates for her planning retreat for the first couple of days of August. So, I will be gone by then. It would have to be her retreat. It's her staff at that point in time for executive staff. So, there are a whole range of things, mostly small now, are not really big ones because she's internal.
The Tangerine: You hit on it a little bit. And obviously, she's going to be her own President, but there has been a buzz surrounding Utica College over the past few years at least. Do you think that's important that the new President was part of your administration and that we continue the good thing that we have going on here?
Todd Hutton: Oh I think so. We have a strategic plan that drives much. One of the first things I did was organize a planning process back in 1998 that took us two years to develop a comprehensive strategic plan. And that really guided us over a ten-year period. Now we have another ten-year, and that's guiding us now. And that's a living, breathing document. You don't plan and put it back on the shelf. And then you build around that. You know, the energy of marketing and promotion and accomplishments. You want to give people opportunities to achieve, because ultimately reputation comes from achievements. And we've been fortunate enough to have achievements plus a lot of new stuff. New things, new programs, new buildings. And I know that she's intent on continuing that to happen. We're known as a very innovative institution. That's going to continue with her. She's a very creative leader and she is a very articulate leader and will push this institution even further upward. You know, I told the Board a couple years ago, as I was beginning to talk about retirement sometime in the next five years, you know, three years ago. And I told them that the next President has to be someone that can drive this institution upward and keep it going. Great institutions get to be great because they never let up on the accelerator. Constantly driving forward. Every now and then, maybe a half or a quarter of a step back to take a deep breath, but you got to keep driving forward. That's where that Never Stand Still really does kind of explain who we are and what we need to be. We can't stand still. Ever. But that has to be tied to high quality and dedication to quality, your values, those core values that we have.
The Tangerine: What would your final message be to the Utica College community?
Todd Hutton: Keep caring for each other. That's the key. You know, we care about each other. Never lose that unique inclusive quality, because we're different from most other private schools in this part of the country in that we are so diverse in so many ways. And that adds a richness to a lot of what we do here. And don't lose the…I'd say have fun as a campus community. And in work, have fun. A side of me that many students don't see is I have been, I haven't in the past couple of years, I'm due to pull something off on somebody, but I'm a practical joker. And I zing people every now and then when they don't see it coming. So I would say keep having fun. You know, that's important as well. And then, be true to our values. Those core values are more than just platitudes. And don't become complacent. That "Never Stand Still" is more than just a tagline. And "Never Stand Still" will go by the way of marketing in the future, but it really defines who we have been since 1946. There have been some long pauses in our history unfortunately here and there. But I think we're an institution now that won't stand still.
A special "Todd Hutton" edition of The Tangerine hits newsstands on Friday, April 22.