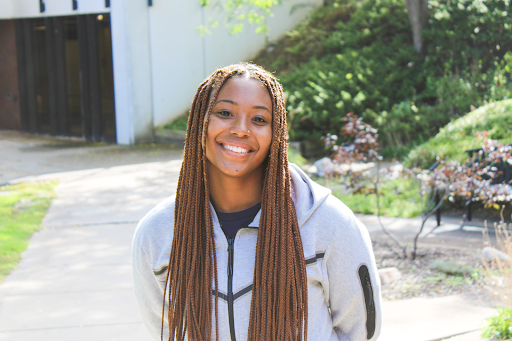 Clubs on campus offer ways for students to connect through different hobbies and activities, but clubs such as the Jewish Student Union and Asian Student Union help students connect, learn, and share cultural experiences. 
One organization, the Black Student Union was started by a group of students who felt they weren't being heard in the campus community. Leah Griffin, a junior biology major, was recently elected the new president of BSU and is making sure the organization creates an impact on campus. 
"[That] was during a time that wasn't great for people of color," Griffin said. "So they joined together to form the Black Student Union and it was officialized as a club in 1969."
Griffin said during her first year, she didn't become involved in clubs until the spring semester and was encouraged by her friends to join BSU. At the first meeting, she said she wanted to help the former president of BSU, who was delighted as COVID had taken a toll on the organization and other clubs on campus.
"The numbers had decreased so the president was trying to get as many people as they could to join BSU," Griffin said. "As a Black student myself, I wanted to join the [organization] as I felt it was a very belonging community."
Griffin began to get involved more with many of the club's events shortly after her first meeting and by the end of the semester, she wanted to be a part of the Executive Board.

"During my sophomore year, I was the treasurer for BSU," Griffin said. "And it was then I started to really take on a role and host events."

As treasurer, her main responsibilities were keeping track of the club's finances and working with the Student Government Association Finance Committee in planning big events. 
When elections came around for the next BSU E-board, she was nominated as the new president of the Black Student Union.
Griffin said one of the biggest impacts she wanted to make was getting people involved. She and the E-board decided to become orientation mentors to show that not only was the club active, but to interact and meet the incoming students.
"Engagement is really important for the university because it's been down for so long," Griffin said. "Now with 592 first-year students, engagement is up."
Griffin said she wants to raise awareness of things that happen both within the campus community and outside of it. 
"I want to bring social awareness to people," Griffin said. "That's why we tend to do historical events and academic events where students can learn more about Black history, the injustices happening and bring the community together."
With some major events planned for the year, including the Rep Your Flag party during Homecoming which gives students a chance to show off the different flags that represent their heritage and culture the organization also will hosts the annual Kwanzaa holiday which takes place in December along with the annual Apollo Night talent show hosted every spring.
Griffin hopes that by the time she graduates next year, BSU will have new students thriving as a community. 
Mark Kovacs, the executive director of Diversity, Equity, and Inclusion and coordinator for community relations is the advisor for BSU and said he believes she can achieve this vision.

"Knowing and seeing how much she got involved I thought she was the perfect choice," Kovacs said. "I think her approach to social awareness is great, one of the things she's always said to me is that the black student union isn't only for students of color but for allies as well as people who support social justice."