Cyberbits: Recent data breaches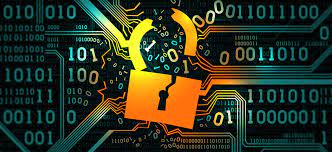 Data breaches are becoming more widespread in today's digital environment. Large enterprises, government organizations, and even small businesses have all experienced data breaches in recent years, resulting in the loss of sensitive data and the risk of severe financial and reputational ramifications.
Understanding the dangers and taking precautions to protect your personal information is crucial in light of the increasing occurrence of data breaches. There have already been significant data breaches in 2023 affecting millions of individuals that have underlined the significance of being secure online and adopting preventative measures.
Some of the most significant data breaches include ransomware attacks on the U.S. Marshals Service, the JPMorgan Chase data breach, and the Heritage Provider Network Breach, all of which serve as prominent examples of a data breach discussing the resulting impacts and importance of staying secure.
The United States Marshals Service (USMS) has been the unfortunate target of a ransomware attack, as reported by NBC News, The New York Times and Reuters. An anonymous hacker or group of hackers is believed to have obtained sensitive data from the agency.
The USMS is responsible for providing protection for the federal courts, apprehending federal fugitives, managing, and selling seized assets acquired by criminals, transporting federal prisoners, and protecting endangered federal witnesses, according to U.S. Marshall Fact Sheet. Given all that they are responsible for, it is understandable why this breach would cause a lot of distress within the organization and among the public as well.
A security breach against the USMS occurred on Feb. 17, resulting in the unauthorized access and theft of sensitive information. As the public was informed the witness protection database was not affected, however, hackers did manage to acquire access to a system that stores information, such as Social Security numbers, addresses, telephone numbers, and dates of birth, about people who are being investigated by the USMS. 
Additionally, the latest news reports claim that details about USMS personnel, such as names and contact details, were accessed, as well as records about certain fugitives wanted by the federal government. A ransom payment of $4 million in Bitcoin was demanded in exchange for not releasing the data including sensitive information. As the public was informed, the USMS is taking steps to further secure its systems and has notified those who may have been affected by the breach as it was mentioned to the public.
Another major breach occurred in February when approximately 3.3 million patients were exposed because of a breach against the Heritage Provider Network. Patients were informed in February by the California-based Heritage Provider Network that a ransomware attack against them had occurred on Dec. 1, 2022. The data breach involved over 3 million people and included extremely sensitive data including social security numbers and medical records. Many class action lawsuits have been filed against Heritage Provider Network and its partners after this announcement as they were not notified right away.
The latest significant incident this article will go over occurred against the JPMorgan Chase data breach. A cyberattack on JPMorgan Bank affected the accounts of 76 million people and seven million small businesses, a number that surpasses prior estimates by the bank and places the breach among the largest breaches recorded. 
This breach exposed the personal data of about 100 million customers, including names, addresses, phone numbers and account numbers that hackers were able to access by exploiting a vulnerability in the bank's computer system. 
Because it affected such a huge number of individuals and was especially harmful to those whose financial information is thought to be stolen, this breach was exceptionally alarming. Even if no consumer financial information was stolen, the JPMorgan attack's apparent breadth and depth demonstrates how susceptible Wall Street organizations may be to cybercrime; once again highlighting the importance and the need for digital security.
The importance of being vigilant and taking proactive steps to protect ourselves against data breaches and other cyber threats cannot be overstated. Taking the necessary steps to ensure your data security can help keep you safe from hackers who are targeting your information for financial gain or other malicious intent. 
Staying informed and taking the necessary precautions to secure your data is essential for keeping it safe. Remember, your data is valuable and should be secured accordingly.