Q & A: Get to know football defensive back Zachary Plaza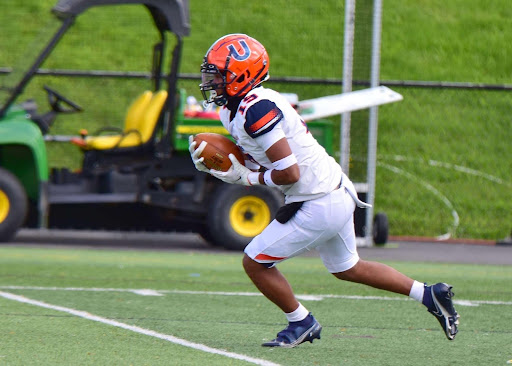 Q: Can you tell me a little bit about yourself, where you are from and what are your hobbies?
A: I am a sophomore from Brooklyn. I major in communication and media at Uica University and I like to play video games. I also like to cook sometimes, but only if I have to cook. In my free time, I like to go to the football field around my neighborhood, me and my friends, and just practice our craft. We also would play sevens on sevens which is a football game also just with no linemen.
Q: How did you start playing football?
A: I first started playing football when I was 9 years old. I used to always see a youth football team called the Brooklyn Skyhawks coming home from school. So I used to always ask my mother if I could join the team until she finally let me. 
Q: Would you play high school football again and what would you do differently?
A: I would play football just because I had a blast and made some long-lasting friends. What I would do differently is take the game very seriously and listen more so I can learn more.
Q: What drives you to continue to stay motivated? 
A: What drives me is my love for the game of football and always wanting to be the player every time I step on the field. No matter who I'm going up against I always believe I'm the best. What also drives me is mainly my family. My family means the most to me so making them proud is one of my biggest goals in my life -so succeeding in football would mean so much to me.
Q: How did the team do this season?
A: The team had a great season, probably the best season we've ever had in years. It sucks we didn't make it all the way there, but we came so far which really matters. There definitely is more where that came from so just stay tuned.
Q: Where do you see yourself in the future, what are some goals you have?
A: I see myself playing pro football in the NFL, USFL or XFL, god willing. My goals are becoming an All-American in college football and breaking school records.
Q: How will you and the team prepare for the upcoming season?
A: We will prepare by taking our off-season seriously, which means going to the weight room, lifting correctly and eating the right way.