Super Bowl LVII preview: Utica's predictions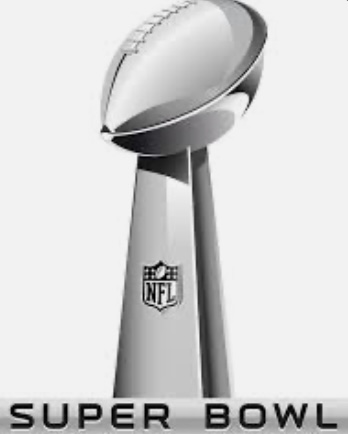 The matchup for Super Bowl LVII is officially set for Sunday, Feb. 12 at the State Farm Stadium in Glendale, Arizona as the Kansas City Chiefs will take on the Philadelphia Eagles. 
The Kansas City Chiefs are led by MVP frontrunner Patrick Mahomes who looks to win his second MVP, Super Bowl and Super Bowl MVP. The Philadelphia Eagles are led by third-year Pro Bowl quarterback and MVP candidate Jalen Hurts. The Kansas City Chiefs and Philadelphia Eagles both carried a 14-3 record during the regular season and were the best teams record-wise in their respective conference. 
The Chiefs come into this game with wins over the Jacksonville Jaguars and Cincinnati Bengals in the playoffs while the Eagles enter this game with two straight dominant wins against the New York Giants and the San Francisco 49ers.
The Philadelphia Eagles are 1.5-point favorites over the Kansas City Chiefs in the Super Bowl, according to CBS Sports. The Eagles are favored due to the phenomenal play of their offensive and defensive lines along with the fact that they were 16-1 when Hurts started for them this season. 
Both teams have recently won the Super Bowl with the Chiefs winning in 2019 and the Eagles winning in 2017. The Kansas City Chiefs had six Pro Bowl players and the Eagles had eight Pro Bowl Players. Both teams had six all-pro players this year also. 
With the big game set to be underway this Sunday, some Utica University students made their predictions on which team they thought would win.
"I have to say that the Eagles are going to win," freshman Luke Reed said. "The way Jalen Hurts has played he has looked like the best player in the NFL this season." 
His answer was the complete opposite of Utica University baseball player Dean Cox, who thinks the Kansas City Chiefs will win the Super Bowl. 
"I am a big believer in Patrick Mahomes and he is definitely the best player right now in the NFL," Cox said.  
Utica softball player Paige Graves said, "it has to be the Eagles." 
"They have had the best record all year and they have been the better team all year," Graves said.
After seeking out insight from a Utica University football player, to find a player's point of view, sophomore football player Michael Joyce believes the Chiefs will prevail in the end.
"I don't think that the Eagles are as good as what people think and that they are overrated due to playing in a weak division," Joyce said. 
Since half picked the Chiefs to win and the other half picked the Eagles to win, hopefully, that means we're in store for a great game on Sunday.