Let's Celebrate Black History Month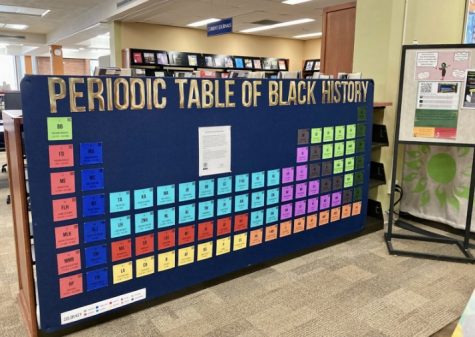 History:
Black History Month dates back to 1926 when the Association for the Study of African American Life and History (ASALH) first celebrated "Negro History Week." The celebration was planned to coincide with the birthdays of Abraham Lincoln and Frederick Douglass in the second week of February. 
In the following decades, mayors in cities across the country issued yearly proclamations recognizing Negro History Week. Thanks to the Civil Rights Movement in the 1960s, "Negro History Week" evolved into Black History Month across college campuses. 
Black History Month was officially recognized in 1976 by President Gerald Ford, calling on the public to, "seize the opportunity to honor the too-often neglected accomplishments of Black Americans in every area of endeavor throughout our history."
Utica's BSU History:
Utica University's own Black Student Union began in the fall of 1966 when a group of 20 students came together to form United Students. Its mission was, "to inform both black and white students of the Negro in this society and, hopefully, to promote more humanitarian attitudes."
The group grew and became more involved on campus while developing a list of demands, some of which included installing a lecture series for prominent black speakers, creating courses on Black history and achievement, establishing a black cultural center on campus, and making a bigger effort to recruit minority students.
Some demands were met but others weren't, prompting a six-student, newly named Black Student Union, to stage a historic sit-in in a campus computer lab. Their efforts resulted in an agreement with then-President Dr. J Kenneth Donahue. 
Black History today:
Now, students can find a lot more resources, support and programs, even from alumni speakers and mentors. BSU advisor and Executive Director for Diversity, Equity and Inclusion Mark Kovacs arranges for alumni to connect with current minority students and offer support.
"Our Division for Diversity, Equity and Inclusion (DEI) and Student Relations has collaborated with various faculty, departments and offices and students on campus and even those outside our Utica University community to offer a wide variety of opportunities to learn more about Black History and Black Heritage," Kovacs said.
Brittany Sanchez, a psychology major at Utica, began to celebrate Black History month in middle school because her school was predominantly Black. 
"I celebrate Black History month by watching things from Black creators and eating cultural foods," Sanchez said. 
The BSU's current president, senior Amara Clemente-Johnson, said the student union provides a space to talk about shared experiences and issues such as discrimination and to just make friends and connect. The BSU is not just for Black students but invites anyone who is an ally to join their club. 
Because Utica University is predominantly white, about 26% of students are non-white, the BSU wants to increase its general representation on campus. 
"I celebrate the culture because I have it in my DNA," said Scarlen Lopez, a Public Relations and Marketing Major who identifies as Afro-Latino.
Lopez has been researching and learning about Black History in America for the DEI Instagram account. She plans to bring what she's learned to her Dominican culture at home, which has African American roots. 
'[BSU has] been a foundation, not just for Black students but for students of color, acting as a safe place to talk about positive or negative experiences," Kovacs said. 
In the fall, the BSU hosts a Kwanzaa celebration, a holiday created in the 1960s by a college professor as a way of uniting and empowering the African American community in the aftermath of the deadly Watts Rebellion. It's centered around seven principles:
Umoja — Unity

Kujichagulia — Self-determination

Ujima — Collective work and responsibility

Ujamaa — Cooperative economics

Nia — Purpose 

Kuumba — Creativity

Imani — Faith
During the celebration, students are educated about African American culture through keynote speakers, dance and drumming performances, and soul food. 
We say we actively celebrate Black History in America, said Jasper Wojtach, Retention Academic Support Coordinator at TRIO, but when we do, it's largely in the context of suffering and death.
"When we only talk about something through a particular lens, it makes it more difficult for us as a society to add any other perspective or nuance about Blackness," Wojtach said. "It makes it more difficult for us to imagine Black success and Black joy." 
The events put on by campus are promoting the celebration of Black culture and serve to inform our community on different aspects of Black History.
In the spring, the BSU hosts Apollo Night. In the early 19th century, a place on Harlem's main commercial street called Apollo Theater was central to Black artists and entertainers as a space to perform and hold shows. The BSU began to host the talent show to give a platform for students and community members to bring their talents and have fun. 
Utica is displaying a Periodic Table of Black History, showcasing Black and African American figures and their contributions in various fields, including scientists, artists, politicians, activists, athletes, and more. The new book display in the Gannett Memorial Library includes books important to African American history. They have also created a playlist on Spotify.
Periodic Table of Black History located in Gannett Memorial Library
"American history throughout the years should be occurring continuously, in order to look ahead, lest we forget," Kovacs said.
Events held this month to highlight Black history in America can be found at utica.edu/dei-events.