BREAKING: New sports teams announced for 2023-24 academic year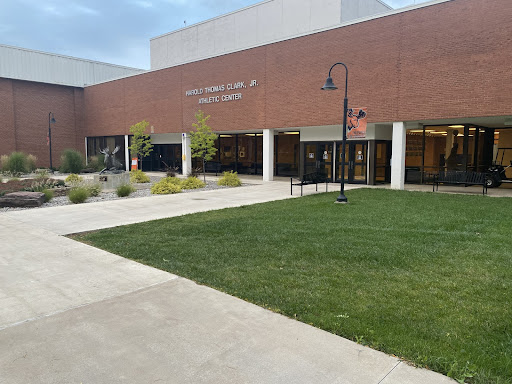 ---
On Thursday, Sept. 22, President Laura Casamento held a press conference in Clark Athletic Center to announce new teams were being formed at Utica University for the 2023-24 academic year.
The teams announced were a women's gymnastic team as well as both a men's and women's wrestling team.
"Gymnastics and wrestling are a proud addition to our already existing Olympic sport offers," Casamento said. "Both are recognized by the NCAA as emerging sports for women."
With the growing popularity of these sports, the university is excited to open and expand these opportunities to Utica's athletes, according to Casamento.
"We know there are growing numbers of high quality high school and transfer athletes both right here in our region and across the state and country who seek opportunities to continue participating in gymnastics and wrestling at the collegiate level," Casamento said.
Casamento said that Utica is committed to providing gymnasts and wrestlers the opportunities they need to explore their sport at the collegiate level.
Others in the Athletics department have also expressed their excitement towards this exciting announcement.
"Not too many Division III schools offer gymnastics or wrestling," said Adam Ziobrowski, the Director of Sports Information at Utica University. "To have a place like Utica in central New York offer these sports, you can draw in so many different schools around the states."
According to Ziobrowski, who runs the social media for the sports department, the university has gotten many tweets from different state colleges and universities that have welcomed the university as part of the collegiate level for these new sport additions.
President Casamento said that a search has already begun to find coaches for the new sports teams.
"We expect to attract some exceptional candidates who will in turn recruit teams of exceptional student athletes," Casamento said.
Follow-ups will be posted as more information becomes available.