Substitute Teacher Fair on Sept. 22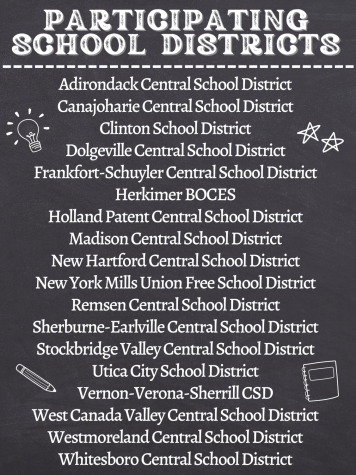 As the end of September approaches, local school districts are in full swing for the academic year and many are searching for substitute teachers. Utica University students have the opportunity to learn more about substitute teaching in the local area this Thursday.
The Center for Career Readiness and the Educator Preparation Program are hosting a Substitute Teacher Fair on Thursday, Sept. 22 on Strebel Back Lawn. The event will begin at 3 p.m. and run until 5 p.m. In case of inclement weather, the fair will be held in Strebel Lounge.
Over the past few years, there has been a teacher shortage across the United States. This shortage includes substitute teachers who manage the classroom and act as a liaison for communication when the teacher is absent.
According to an NPR report from March 2022, the need for substitute teachers has increased to the point where some school systems have tried to recruit parents and other community members regardless of occupation to substitute in classrooms.
The fair aims to connect Utica's pre-k through 12th-grade district partners to potential candidates to fill substitute positions from the education track and community.
According to Kyle Riecker, Utica University's coordinator of education partnerships and clinical practice, any Utica community member who is interested in teaching should attend the fair.
"School districts are in desperate need of substitute teachers and it makes a great part-time gig for current students or someone who has time during the school day," Riecker said. "It's not an exaggeration to say that subbing can be a full-time job, given the need."
18 local school districts ranging from urban, suburban and urban will be attending the fair. Working as a substitute teacher can contribute to résumé building, experience working with children and networking in the local educator community.
"[The districts] are all eager to meet with interested candidates and tell them about their various openings and employment needs," Riecker said. "Come out and help Utica University's Educator Preparation Program make a dent in the teacher shortage."