Hayner Hoyt Corporation Construction Management Scholarship announced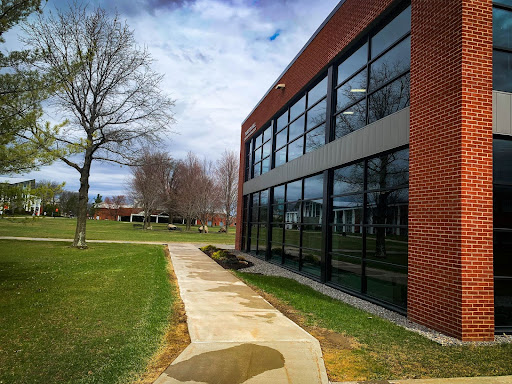 Utica University announced a new scholarship at the beginning of April, which was established and endowed to the university by the Hayner Hoyt Corporation for construction management students. 
President of the Hayner Hoyt Corporation and Utica alumni Jeremy Thurston, along with Utica University President Dr. Laura Casamento, shared a news release to unveil the Hayner Hoyt Corporation Construction Management Scholarship on April 4. According to the announcement, the scholarship was founded to help increase diversity in the field of construction management.
The scholarship will be awarded to a full-time matriculated student who plans on majoring in construction management at the University. To qualify for the scholarship a student must have an overall grade point average of at least 3.0 and demonstrate financial need.
As the scholarship is meant to increase diversity in the field, students who are women or recognized as historically under-represented will have priority for the scholarship. Construction Management students may apply in their first full year of study, and the $5,000 annual scholarship will be renewable, according to the news release. 
"The construction industry has long struggled with diversity, and we want to help rectify that," Thurston said in the news release.
The percentage of women and minorities in the construction field has increased slightly over the past few years throughout the United States but is still a predominantly male and white occupation. 
According to the 2021 U.S. Bureau of Labor Statistics report, only 11% of construction workers are women and 6.3% are African American. 
Construction Management is a four-year program at Utica University with the goal to combine both real-world experience and foundational management studies meant to provide students with the various resources needed to thrive in the industry. 
The program boasts a 100% job placement rate and base pay of $60,000 within 3 months of a student's graduation, according to the 2019-2020 statistics from the University's website. 
"As a woman in the industry, I loved it," Audrey Cross, assistant professor of construction management said in the news release. "The everyday juggling of a thousand moving pieces and then watching something on paper become reality is truly amazing. There's also a strong sense of pride involved when you drive by a building and are able to say you helped construct it."