Album Review: 'Melt My Eyez See Your Future' by Denzel Curry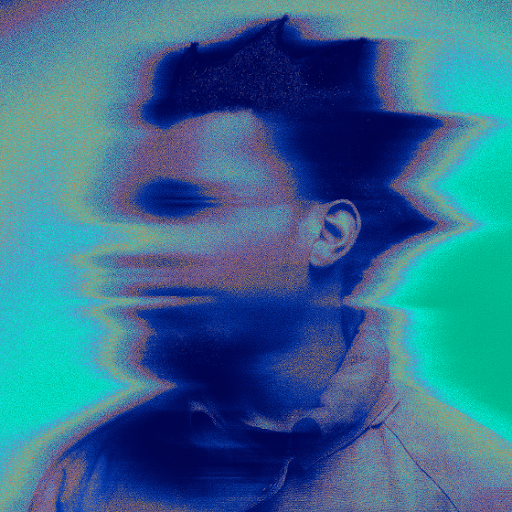 Since the January release of the lead single "Walkin," I have been proclaiming that Denzel Curry will be releasing a contender for album of the year, only possibly contested by Pusha T or The Weeknd, unless we end up with a Kendrick Lamar album. The following single, "Zatoichi" with Slowthai, left my confidence intact that this album would be nothing short of impressive.
Now, after its release, I can say that I am not disappointed. Not on the first listen, nor the fifth. The album is beautifully scored and thoughtfully strung together. It is clearly intended to be listened to in order as the songs flow from one to the next and with a plethora of beat and flow switches in each song, it's often difficult to determine when one song ends and the next begins. Listening to the 45 minute album brings you on a journey and does not waste a beat. The 14 song project lacks a skip. Each song serves a purpose, contributes to the journey and still has the replayability to be added to playlists and listened to within a shuffle.
 The versatility and creativity on this album is reminiscent of listening to ? by XXXtentacion for the first time. This angst driven art coming from the Sunshine State has been, and remains, ahead of the game and at the forefront of this emerging genre-blending subset of rap that pulls from alternative and emo. The project is full of emotion, but explores such a range of topics and styles that it could never be considered an emo rap project. Greatly contributing to the project's experimental sound comes a JPEGMAFIA produced track.
After seeing the tracklist on St Patrick's Day, I had noticed this production feature and knew the pair would make a song that pushes the boundaries in all the right ways. During my first listen not remembering any of this had happened and certainly not which song it was, "John Wayne" began to play and I knew I had found the one. JPEGMAFIA's sound is so distinct, experimental, and unheard of that he is easily distinguishable even outside of his own solo catalog. The ensemble of, for lack of a better word, noise that comes from a Peggy track compliments the aforementioned angst Curry delivers his lyrics with.
 The lyricism, along with Denzel's mastery level flows are consistent and add to what keeps the body of work interesting.  "Mental" and "Angelz" are prime examples of the vast range of flows Denzel is able to incorporate and seamlessly switch between similarly to what originally attracted me to "Walkin." "Angelz" best demonstrates his flows reminiscent of old school hip hop even sounding Big L inspired at times.
His ability to be futuristic and unlike his peers while mastering so many integral skills that come with rap at its core is what makes Denzel a much more well rounded artist than many of his other creative counterparts. When seeing the track list included a single song that featured 6lack, Rico Nasty, JID, and Jasiah, I almost lost faith in my album of the year nominee, but hearing it within the context of the album completely proved me wrong. With the seamless transitions and multiple beat and flow changes per song the posse cut was given flexibility to be multifaceted.
Approaching the end of the album, Zel shows no signs of letting up. "Sanjuro" starts abruptly and does not let the foot off the petal. The track showcases Denzel's fast rapping that has become a core element in his music and even one of his defining characteristics early on. The song's chorus is provided by fellow Floridian, 454, and bears resemblance to Tyler the Creator's 42 Dugg assisted "LEMONHEAD." These strategic feature choices allowed for Tyler and Denzel both to indulge in the electric, high energy trap drill scene while maintaining their respective sounds.
The album ULTimately (reference to ULT, a term popularized by Zel meaning: utilizing limitless talent, understanding life's teaching, ultimately liberating together and unity, love, trust) reached my incredibly high expectations. Curry was able to deliver forward thinking work chock-full of all the characteristics necessary for a classic hip hop album. His mix of inspiration from classic acts and new age creativity carves him a space as one of the most talented rappers in the game. Making his experimental return following the success of 2018's TA13OO Curry had something to prove and did nothing but solidify the fact that he is always ahead of the rest.
The work Denzel Curry has put into this brilliant album spans years of exploring new sounds in order to make something refreshing. If nothing else Melt My Eyez See Your Future served its purpose as intended by the artist, to make people feel something.
Favorite Tracks: Walkin, Worst Comes To Worst, The Last, The Smell of Death, Sanjuro