Profile: WPNR, 'The Voice of the Pioneers'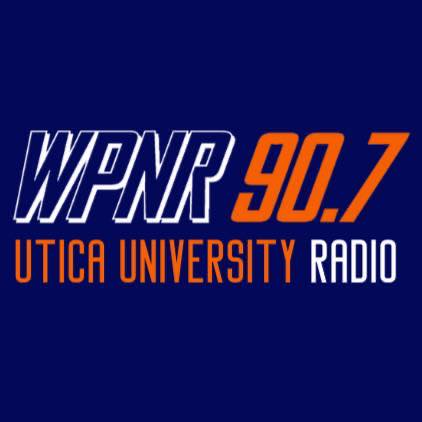 WPNR, also known as Pioneer Radio, is Utica University's student-run radio station. Listeners can tune in to 90.7 FM for a variety of music, live sports broadcasting and public service announcements.
The origins of WPNR date back to 1946, when a club called The Voice of Campus was formed. The club would get together and create shows to perform on the local radio station WIBX. It was in 1973 when the station, then known as WEDJ, would submit a formal proposal to become their own station. In 1977, the name WPNR would officially be adopted, according to the Pioneer Radio website.
One highlight of the station is the 24/7 music that they offer. They have a variety of student DJs who play different genres and promote up-and-coming music.
Besides music, sports broadcasting is a big part of the radio station's responsibilities. WPNR broadcasts games and posts a highlight reel on their website, along with various player and coach interviews.
Any student, regardless of major, can get involved with the radio station. They are currently looking for students who want to become involved with the station to fill open positions, including DJs, sports broadcasters and production staff. 
Senior communications and media major and station General Manager Gabriella Hudziak said there are a variety of ways students can join the station. 
Students can act as sports broadcasters and learn to call games, play a variety of music and DJ, work on production pieces that play throughout the day like PSAs, use audio editing software or work promotions which deal with website maintenance and public service, according to Hudziak.
Mark Mason is a sophomore at Utica University and the current programming director at WPNR.
"WPNR is an incredibly fun place to work and if any readers are looking for a sense of the radio industry, or just a nice creative outlet, then I'd highly encourage you to stop by and say hello," Mason said.
There are several levels of the positions available throughout the station. 
The first tier is volunteers, which is welcome to anyone interested in helping out at the station, according to the Chief Operator and WPNR Advisor Doug Croft. These students do not have set hours and can simply enjoy shadowing broadcasters and use WPNR as an extracurricular activity. 
The second tier at the station is practicum students. Every semester, participation at the radio station is available as a one-credit course that students can take where they will learn about different aspects of running the station. 
The last tier consists of campus employment positions where students can apply for a work study and dedicate paid hours to the station.
According to the staff, the station has a friendly atmosphere where anyone who wants to participate is welcome to come in and learn about what they do.
"I think my favorite part about working at the radio station is the sense of expression," Mason said. "When people take air-time and have a fun live show, I get a lot of feedback about them getting to express some creativity and feeling like they're 'getting out there.' I think WPNR is, for many people, a fun outlet to express themselves."
For more information about WPNR you can visit their website or tune in to the station at 90.7 FM. 
"In a world where everyone can make their only Spotify playlist or podcasts, and do the things a radio station does on their own, people don't realize what they are missing," Croft said. "People don't understand that they gain a lot of soft skills for careers like management and running tasks when involved in a college radio station. It's a great opportunity to be creative and harness skill sets, and you aren't just sitting behind a phone, you are talking and sharing with real people."