Utica University maskless for first time since Spring 2020
Utica University began the transition to a "more normal" campus life on March 2, as the school announced it will no longer require masks on campus in any location. This marks the first time since the Spring 2020 semester where masks on campus were optional and not mandatory.
In addition to no longer being required to wear a mask, visitors and guests will be allowed on campus, including in the residence halls, subject to the Utica University's normal visitation policies, according to President Laura Casamento.
Many of the rules implemented for the Fall 2020 semester at Utica University will no longer be in effect. Testing requirements will only be applied to students who display symptoms related to COVID-19 and the university also decided to move forward without the daily health screening, which was directly linked to the functions of the campus community's ID cards.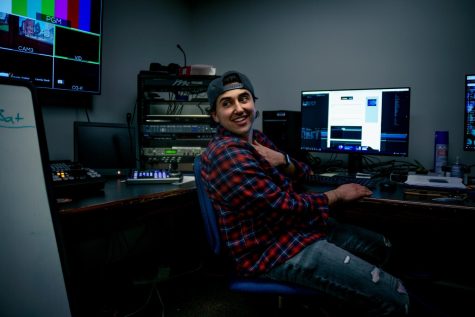 Now that Utica University has been officially maskless for more than a week, student opinion is mixed regarding the new policies.
Sophomore Jon Simmons, a sophomore cybersecurity major, said he doesn't understand why the school waited so long to change its policies, especially after vaccines and boosters became mandatory for students.
"I feel like this brief end to it [mask requirements], like how everything dissipated without a trace, is kind of annoying, but I do like how we don't have to wear masks anymore and I definitely have enjoyed being maskless," Simmons said. "I think once we hit like 70% boosted and with the majority of the campus being vaccinated, we should've easily gotten out of the mask requirements and gone back to a more normal environment."
Since Simmons has been at Utica University, just like the rest of the sophomore class, it has been mandatory for everyone to wear masks on campus. 
Jonathan Carissimo, a sophomore history education major, has also spent his entire college experience under strict COVID-19 protocols. Carissimo, however, disagrees with both New York State and Utica University lifting their mask mandates.
"I don't approve of the lifting of the mask mandate because it's indicative of the greater governmental neglect of the pandemic," Carissimo said.  "Counties aren't accurately counting COVID-19 cases and the CDC has been minimizing everything. Everyone is pretending that it's over when it's really just not being reported. It's really frustrating to see since it probably means next winter won't be very different from last winter."
According to the New York Times coronavirus tracker, 62% of all residents in Oneida County are fully vaccinated. In addition to the vaccination numbers, there are roughly 24 new COVID-19 cases per day in Oneida County. 
Around 90% of the entire campus community are currently in compliance with the university's COVID-19 vaccination policy, according to an email from the Office of the President.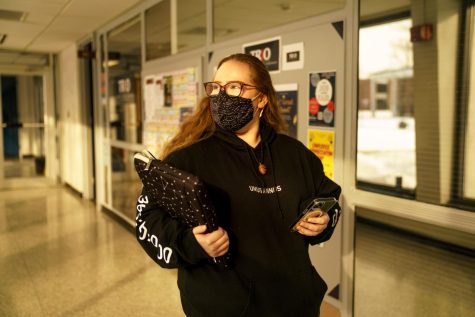 Heading into spring break, the university hopes COVID numbers on campus will remain low. Due to COVID-19 altering Utica's schedule last year, students on campus did not get to enjoy a spring break last spring. Simmons said he thinks the COVID-19 numbers on campus will remain unaffected, even after next week.
"I'd like to see what happens after spring break when students come back from traveling and I don't believe we will see a significant spike in cases," Simmons said. "After not having spring break last year, I feel students are excited to finally travel. I think the members of the Utica campus have earned the right to travel because we have done so well with being on top of COVID protocols throughout the past couple semesters."