RA application deadline extended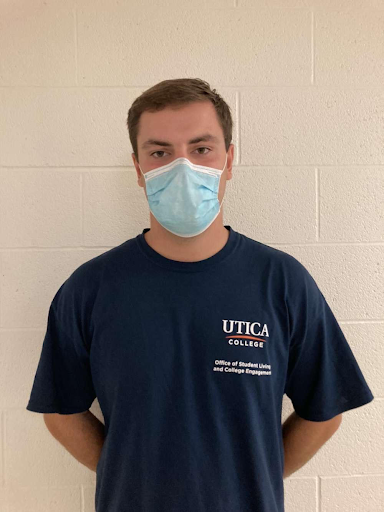 Utica University is looking for next year's group of resident assistants to apply now. Applications opened on Feb. 4 with a priority deadline of March 1. However, applications are still being accepted on a rolling basis.
Flyers cover the walls of Bell, Tower and Alumni halls on campus, encouraging people to apply to become a resident assistant next year. The online application form is available at utica.edu/raapplication.
Sophomore physical therapy major Michael McNeil is currently in his first year of being a resident assistant on campus on the fourth floor of Bell Hall. McNeil said he recommends the job to those who are organized and enjoy working with people.
"You are going to want to make an impact on campus while having good leadership skills," McNeil said. "I really enjoy it. It gave me a new group of friends I never would've sought out and allowed me to grow my leadership and interpersonal skills. I love it."
Candidates must possess leadership traits and communication skills. They must also maintain at least a 2.5 GPA and must have been a Utica University student one semester prior to employment, except those who have received a bachelor's degree prior to employment, ,according to the job description featured in the Morning Mention.
Sophomore physical therapy major Erica Sanford has considered applying for the job.
 "I think I have a perfect personality for it because I am super friendly and love talking to new people," Sanford said. "I think those things are really important in a resident assistant because you want someone that you can go to if you have a problem, and you count on them to listen to you and help you."
Sanford has a busy schedule due to the rigor of her classwork and her sports schedule, so free time for her is scarce.
"The only reason I have decided against applying to become a resident assistant is because of how busy I am," Sanford said. "If it wasn't for my softball and class schedule, I would totally apply today."
The RA job is not something sophomore health sciences student and men's golfer Adam Woodmansee has considered. The Bell Hall resident is not sure he would be the right fit for the position.
"I definitely think it would be beneficial to a certain type of person, but I don't believe I have the best qualities to be successful at it (due to some required qualifications)," Woodmansee said.
While personal opinions differ, McNeil said someone who isn't sure about the resident assistant job should still consider the position and learn more about it. 
"When in doubt, just apply," McNeil said. "For me, it was one of the best decisions I have ever made, and it could become one of yours too."