Utica College Esports joins ECC, Carbone Auditorium converted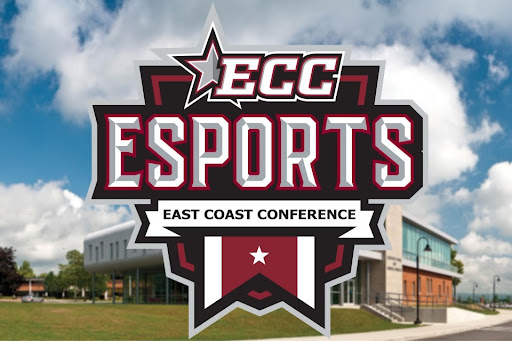 The Utica College Esports Club has accepted an invitation to join the East Coast Conference (ECC) Esports. In doing so, Carbone Auditorium, which is located inside of Bull Hall, will be converted into an Esports facility in the near future.
Utica College announced the news on Feb. 1.
Vice President for College Infrastructure and CIO at Utica College Matthew Carr has been part of this process for the past couple months working with Esports Club members and the college in deciding where this new Esports facility will be located. After months of discussion, the college decided on the Carbone Auditorium.
"We looked at a number of different spaces across the campus and we ultimately selected Carbone Auditorium as the ideal location, in large part due to its existing floor plan set up," Carr said. "With the existing lighting and acoustics, it lent itself very well for a facility of this type and there were a lot of benefits to selecting this space."
The cost of this facility is expected to be close to $500,000 and have completed construction by the start of the Fall 2022 semester if everything goes as planned, according to Carr.
The reason for the facility's delay is due to the supply shortages happening across the country.
"Because of the selected location, the physical setup is already there for us and it's really just adding the ability to utilize this type of equipment in the space," Carr said. "Our intention is to be ready by the fall semester. In large part, that is not so much the nature of the work, it's because of the availability of the equipment. We have started to put our orders in with vendors but there is an excessively long wait time so we are just waiting on equipment to become available for us."
The Esports facility will include 24 Alienware desktop computer gaming stations and six consoles, creating 30 stations for the Esports Club team. 
Vice President of Esports Daniel Sportello felt nothing short of excitement when he heard the news about the upcoming facility changes.
"The biggest surprise was understanding how this arena is going to open up thousands of eyes across the entire country," Sportello said. "We have a great team developing this project and I'm certain that Utica will be considered one of the most prominent Esports programs in the world in a short time."
Sportello, a disabled veteran who has struggled with mental health, credited Utica College for getting this done for the Esports club. Sportello also added that Esports has allowed the college to give an opportunity to others who may not participate in traditional sports like football, basketball or hockey.
"Providing Esports and a new facility at Utica College allows for students to be totally included in a way that's just like traditional athletics," Sportello said. "Esports encompasses things like teamwork, leadership, responsibilities, overcoming adversity, problem solving, active critical thinking, strategy, working toward and so much more. Utica Esports will strive to be more than just developing gamers into better gamers, we ultimately want to mentor and provide structure to our gamers that will allow them to become stronger students, adults, leaders and even employees."
Over the past few years, the college has experienced an enrollment decline, which has concerned the members of the UC community. Putting an emphasis on Esports not only can help the students who are on campus, but it can help recruitment and retention as well, according to Senior Vice President for Student Life and Enrollment Management Jeff Gates.
Now that Utica College Esports is a member of a collegiate conference, this will provide the members of the club with more challenging intercollegiate competition. According to Sportello, joining this conference with 14 established Esports programs is one of the most important steps in launching the Utica Esports Club even further.
The 14 teams that are currently in the conference are: Daemen College, University of the District of Columbia, D'Youville College, Farmingdale State College, Hood College, Mercy College, Molloy College, New York Institute of Technology, Old Westbury College, Southern New Hampshire University, College of Staten Island, St. Thomas University (Florida) and St. Thomas Aquinas College.
"This will inevitably open up a large networking opportunity for Utica College and truthfully, this is only the beginning," Sportello said. "Collegiate Esports is in its earliest stages and the trajectory of where it is going is an incredible sight. We are truly witnessing something special."
From 2019 until now, the Esports Club at Utica College has slowly made a name for themselves. The club has an Instagram (@uticaesports) where they post results from their gaming competitions, as well as some highlight reel action.
"They have built this from the ground up in just a couple of years," Carr said. "A lot of the credit goes to the Esports club for organically making this happen on their own."