Club Profile: Anime Club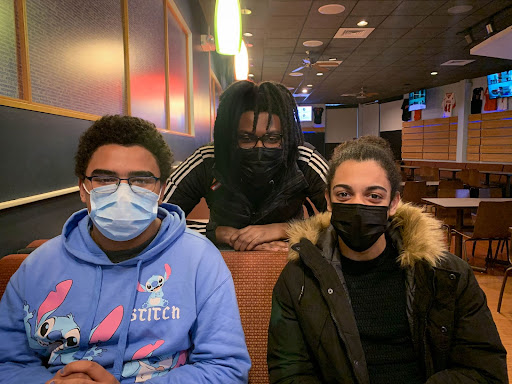 Anime Club is a newer organization offered at Utica College that was formed in the Fall 2020 semester by Utica College student Trevor Anderson.
The overall goal of the Anime Club is to help people, both long time fans and people new to the genre, express their love for anime through various club-hosted events. Another club goal is to bring more awareness to the numerous cultures surrounding anime. 
Anime refers to a specific style of cartoon produced or inspired by Japanese animation.
Anderson, the club's acting president, as well as founder, formed the club due to his love for anime. He said that he'd always wanted to start a club and since the college did not already have an Anime Club, he saw the perfect opportunity. 
At its formation, the Anime Club hosted 40 members with 44 currently listed on the club's PioHub page. The club has a weekly attendance of around 15 people, with upwards of 40 on days they host special events. 
Meetings host a variety of events and activities and each one is different. During weekly meetings, the club has hosted watch parties, debates based on members' favorite shows, made must-watch lists and done gaming tournaments. 
According to Anderson, many of the small club meeting events are thought up by club members, and it is the members that tend to drive the meetings and keep them interesting. 
Anime Club member and freshman Elijah Ramirez had no experience with anime before joining the club in the fall of 2021. He enjoys the various activities that members get to participate in. 
"I had never watched anime before I joined the club," Ramirez said. "It is a safe space for people to talk about or watch anime and the events are great for new anime watchers, non-anime watchers and vivid anime watchers."
One of Anderson's favorite events last semester was a club version of the show "Shark Tank," where members all came up with ideas for new anime and had to present them to the e-board. 
Tyler McDonald, the club's vice president and one of the founding members, enjoys the weekly club meetings and activities that various club members come up with. 
"This semester, I am looking forward to hearing people argue about the best anime and watching more anime," McDonald said. "We are a very open club and all enjoy seeing new faces, we also like educating people about the diverse genres of anime."
A main goal of the club currently is to raise enough money for a large trip, according to Anderson. The club is working in collaboration with the Asian Student Union to raise money for travel and have several fundraisers in the works because of this.
"The main goal was going to Japan but Covid has stopped it," Anderson said. "We reached about one-quarter of the goal amount for the trip so far." 
Last semester, the club hosted one main fundraiser, which was a Korean chicken barbeque. They would like to redo this fundraiser during the current semester on a larger scale and would also like to have a ramen-related fundraiser as well. A gaming tournament is also in the works as a fundraiser this year to help the club raise funds for the possible trip in the future. 
The last large event that may be in the works for this spring is a cosplay-themed fashion show. This event has been in the works since last semester and would be hosted towards the end of the semester, where students could cosplay as their favorite anime characters and display them in a fashion show. 
Club meetings are currently held every Thursday in the Boehlert Conference room at 5 p.m., but may be changing to Tuesdays before the semester ends. 
Anime Club currently does not have any social media pages besides discord, but would like to start up an Instagram to help raise club awareness. They are also currently searching for a Public Relations person to help create and run club social media. Any interested students should contact Anderson by email or through the organization's PioHub page for more information.
For more information on the Anime Club, they can be contacted through PioHub or Discord, which is where announcements are posted to club members. 
"Anime Club is open to anyone and everyone even if you have never seen anime in your life," Anderson said. "It's a carefree environment where no one needs to feel embarrassed and even if you don't think anime is interesting I bet I could change their mind."