Kyle Mitchell, Class of 2025 President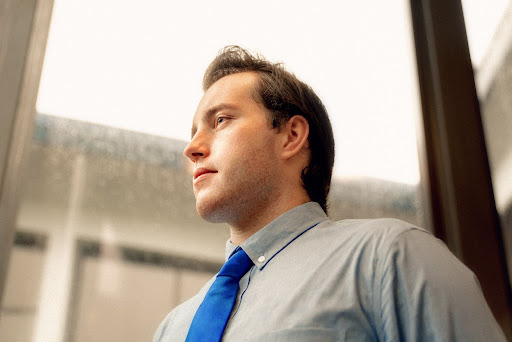 This semester, freshman Kyle Mitchell was voted Utica College's class of 2025 President and Underclass Senator. 
Mitchell always had an interest in politics and started his political career back in high school as a student representative, working his way up to student body president. He held these roles through high school and learned about what it takes to lead. 
"After only meeting him a handful of times, I have learned that he has lots of experience in student government positions and he's ready and willing to get involved in many places on campus," said Bethany VanBenschoten, assistant director for Leadership Development. "The willingness to serve others and make a difference is one of the basic characteristics of a good leader, and I think so far Kyle is shaping up to be pretty darn great. He's also ambitious and dependable."
When he heard about the position as freshman class president, Mitchell said he felt qualified to fill the position and wanted to step up to the role. He wanted to strive to make the class and school a better place. 
"I want to provide Pioneers with a greater sense of community and give them the opportunity to grow and express themselves," Mitchell said. "I want everyone to have someone they could turn to to help them thrive."
Mitchell said his goal as president is to connect all aspects of the college community, from students to faculty, and leave a legacy that change is not a bad thing.
Talking to students to find out what issues they want to be brought to light is something important to Mitchell while he holds office. Mitchell hopes that all people will feel comfortable going to him with any issues or problems they may have and wants all voices in the community to be heard. 
"He just sent out a message a couple of weeks ago introducing himself to the class and asking for feedback and input, so it seems as if he has the intention of bringing the voice of his class to his leadership positions," VanBenschoten said. "He's got his own good ideas as well, but seems like a true team player who wants to gather everyone's voices."
Mitchell is currently drafting legislation regarding adding gender-neutral bathrooms to college amongst other things to try and better the student body and make the college a more inclusive place. His goal is to get them passed in the senate and have people see the importance of helping the college community. 
Besides being class president, Mitchell is also a general member of the student task force committee along with several other committees. 
He and the other officers from his class are working on fundraising ideas for their class gift when they graduate, along with class bonding activities. More information will be available in the future about these events. 
Mitchell is a criminal justice major with minors in both philosophies of law and political science. After Utica College, he plans on going to law school with the dream goal being Harvard law. 
In his free time, Mitchell enjoys playing ultimate frisbee as a destresser. He also enjoys cooking as a hobby, going to hockey games, hanging out with friends and keeping up on current events. He enjoys Utica as there is always a lot to do. 
"I won't rest till the job is done," Mitchell said. " I'm in it for the people and all voices should be heard. I work for the people."