UC women's swim and dive catches fire heading into winter break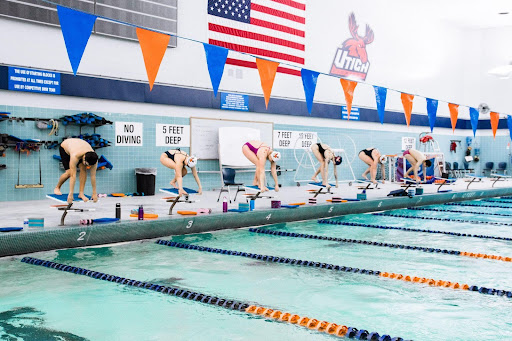 The Pioneers are 6-5 overall and have won five of the last six meets with the lone loss to Roberts Wesleyan College, 135-109, back in October. Utica College swim and dive head coach Erin Knight is excited to be back as she enters her eleventh season in the position. After having only two meets last season, Knight still believes that the team is ready to compete. 
"We've had five meets so far," Knight said. "The first half was a really good start and I'm looking forward to training during the winter break in preparation for championships, which is the end goal for the season."
Earlier in the season, the women lost four of their five contests, but that wasn't going to stop them from getting back and turning those losses into wins. Since the beginning of November, the Pioneers have collected five wins which came against Cazenovia College, SUNY Delhi, SUNY Cobleskill and Wells College, where they dominated in all aspects.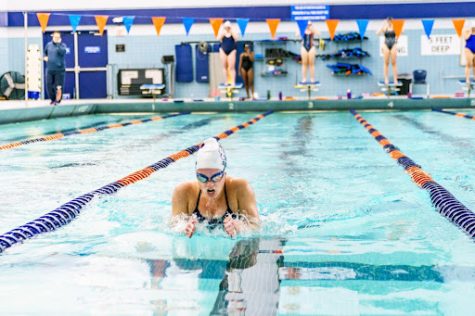 "It seems more normal to have a steady schedule of practice, lifts and meets," sophomore Bailey Simmons said. "Competing is what you make of it. For me, I like to see all of the technicalities put together and compete against my times as well as using the other swimmers to push myself. Last season was hard to see improvements since COVID-19 messed with the season as far as practices and meets were concerned." 
Making improvements is one thing every coach preaches about because there is always room for it. Staying in great shape and having quality endurance while swimming is huge because as with any race, the one who finishes first wins, so having a great time is necessary. 
"We have done a lot of sprinting due to the types of meets thus far, so we will need to work on endurance and fine tuning each swimmer's race going forward so we can have a successful taper," Knight said.
The women won't be back in the pool until Jan. 14, when they travel to Alfred University following the winter break.