Wilcox Center fire pit damaged and repaired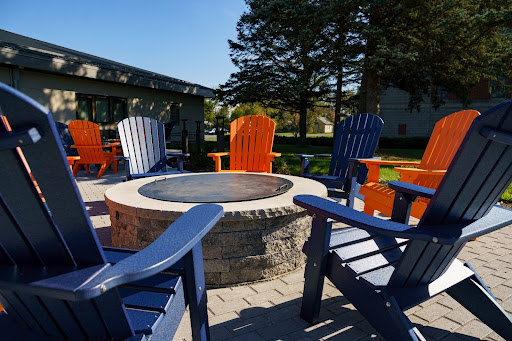 On Oct. 8, exactly one month after the official opening of the Wilcox Center, Campus Safety discovered that the fire pit in front of the center had been vandalized with carvings on the stone surface. 
The images carved into the stone surface were not anything offensive or inflammatory and the vandalism did not damage how the fire pit operates, however, the act of vandalism alone was enough for Campus Safety to temporarily suspend its use. 
Both Campus Safety and local law enforcement began an investigation into the incident, which is currently ongoing, according to Vice President for Emergency Management Shad Crowe.
"There were straight lines up and down, I think there was a smiley face, circles," Crowe said. "It looked like someone was doodling on a piece of paper, but using, instead, the surface of the firepit as their canvas, unfortunately."
The Department of Facilities Management was able to remove the carvings by stripping the weather sealant from the stone surface and using an abrasive tool to scour the carvings off. The process to remove the carvings has caused some staining along the surface and Crowe is hopeful that the staining will end up blending into the surface as the stone ages.
On Oct. 14, Crowe announced that the fire pit would be available for use the next day, reminding the community of the rules and guidelines for the fire pit use and that active video monitoring has been implemented outside the Wilcox Center as a result of the damage. 
"We're hoping that we don't have to do this again, we hope that our students will want to protect something that is built specifically for them," Crowe said. "This is the student Wilcox Center, and the fire pit is for the students. It was designed for our students to have a place to relax and enjoy themselves when they're here on campus."
Anyone who has any information regarding the vandalism is encouraged to contact Campus Safety.