Album Review: Young Thug's 'Punk'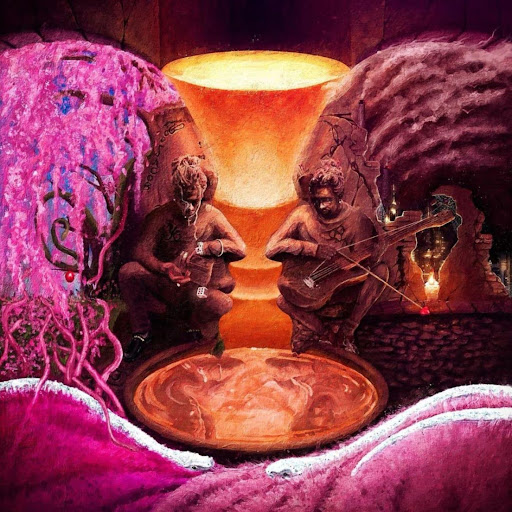 After destroying a Rolls Royce, lots of anticipation and a three hour release delay, Young Thug's Punk is finally here. Despite influencing a generation already with his distinctive voice and fashion, this is only Thugger's sophomore album. His debut album, So Much Fun, was released in 2019 to great success and critical acclaim. 
This album was the debut Thugger deserved to commemorate the mark he had already made in his field. His unique approach to music, high pitched voice and eccentric style are what have allowed him to remain in a lane of his own despite his influence being seen across popular music. Notably, his influence is lent to both Gunna and Lil Keed, who are prodigies of Thug and signed to his YSL record label. 
No person who conforms to society's standards of 'normal' has the ability to influence and shape the way art is made after their impact. Saying that Young Thug doesn't conform to the ways of society is not a statement that would be refuted by anyone with a working knowledge of the artist born Jeffery Williams. He operates with a seeming lack of care for the judgement that is inevitably passed on him even going as far as to rebrand himself with the new nickname, or possibly embodiment, 'SEX.' Shock factor is not anything Thug has shied away from in his persona, fashion or music in his decade in the industry. 
His 2016 self-titled mixtape, Jeffery, features the rapper in a Alessandro Trincone designed dress on the cover. This prompted widespread reaction both positively and negatively. The dress has become a part of Williams' legacy and has since been on display at the Museum of Fine Arts in Boston. His comfortability pushing boundaries is what has made his career fascinating to follow, even at times when the music is less of the style Thug I have grown to love.  
Young Thug songs can essentially be two different styles. The first is hard trap beats, 808's, a distorted wind instrument, the exploration of new sounds, adlibs, voices and punchlines so clever you have to run it back. The second is more melodic, sometimes even acoustic beats, sing- songy bars, and Instagram caption lyrics. Thug's longtime friend and collaborator, Future, provided the perfect example of these two styles when he released albums back-to-back weeks in 2017. The albums bore his first and last name respectively. The first, Future, was hype trap perfect for the gym and the second, Hndrxx, is post break up toxicity that populated tweets and the aforementioned Instagram captions for what seemed like forever following its release. 
Punk was originally rumored to be a rock and pop punk influenced project that was expected to be another innovation from the trap legend. However, the first six tracks are melodic and reminiscent of Hndrxx style Future. This could be what divides fans on their opinions of this project. Hip hop heads and fans of B-sides may be disappointed when they began streaming at 3 a.m. and were provided no help staying awake with a lack of the hype tracks that So Much Fun was packed with. 
This is not to say that there are no high energy moments. The tracks assisted by Juice Wrld, Drake, Travis Scott and Lil Double 0 all gave the energy these Thug fans are seeking. Another stand out feature comes from the late Mac Miller, who appears on the closing track of the album. As opposed to the previously mentioned high energy collaborations, this song transports the listener to a beach on a rainy day. The soft acoustic guitar and gentle delivery from both Thug and Mac have a lulling effect while simultaneously stirring up emotion.
For fans who prefer trap at its roots, this may not be the project for you. Outside of those fans, there is a large population of people who prefer this new age style of trap that has become popular and commercial, giving way to many new artists who have gained immense success through their abandonment of creativity and the idea of a cohesive album. For those fans, go stream Punk right now.