Breaking: Dean of Students Scott Nonemaker resigns, interim dean announced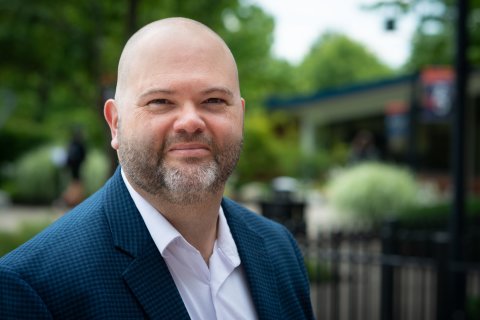 Dean of Students Scott Nonemaker is leaving Utica College to pursue other career interests, according to a campus wide email from President Laura Casamento sent around 5 p.m. today.
Nonemaker, who has been with Utica College since January 2015, will no longer serve as the Dean of Students, effective today. Nonemaker spent the past four years as the Executive Director of Student Living and College Engagement, and was promoted to Dean of Students on June 1.
According to the email, Casamento and Senior Vice President for Student Life and Enrollment Management Jeffery Gates have asked and chosen Karen Ferrer-Muniz to serve as both the Interim Vice President for Student Affairs, and the Dean of Students through at least the remainder of the academic year.
Ferrer-Muniz has spent the majority of her 25 plus years in higher education working in student affairs. Casamento said in her statement that Ferrer-Muniz is the perfect fit for the position, as the college begins the search for someone to fill the position permanently.
"Her extensive knowledge, experience and most importantly, her direct involvement with students make her an ideal candidate to carry forward the many great initiatives that are underway in Student Affairs," Casamento said.
Casamento also thanked Nonemaker for what he has done for the school during his time.
"I am grateful for the many things that Dean Nonemaker has accomplished in his time as Dean, as well as during his full tenure at the College," Casamento said. "I thank Karen for her dedication to UC and her willingness to help ensure we have steady leadership during this transition."
This story will be updated with more information soon.