SGA welcomes new elected members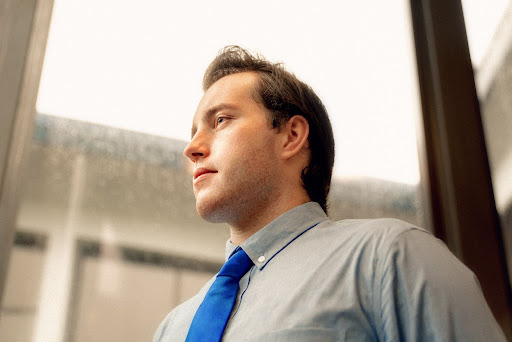 Bethany VanBenschoten, the Student Government Association advisor, announced the winners of the SGA election on Tuesday, Sept. 21, through a campus wide email.
The digital voting forms were spread to the student body Monday, Sept. 20, and results were pushed out the next day. New members were inducted Wednesday, Sept. 22 during the first biweekly Senate meeting.
The election selected a fourth year Upperclass Treasurer, an Upperclass Senator, two Underclass Senators, and the first year President and Vice President.
Connecticut native and construction management major Nicole Zalewski was elected as fourth year Upperclass Treasurer. Treasurer is a non-voting position of the Senate that serves as bookkeeper for their class.
The role of Upperclass and Underclass Senators is to act as the voting members of the Student Senate. There are a total of eight Upperclass Senators of third and fourth years, eight Underclass Senators ranging from first to second years and one Graduate Senator, according to the SGA Constitution.
Kennedy Guy, a fourth year biochemistry major, was elected as Upperclass Senator while first years Nadya Ferrell and Kyle Mitchell took the roles of Underclass Senators.
"I wanted to try to make a difference as coming from a person from a different state," said Nadya Ferell, an animal behavior major who comes from Maryland. "I wanted to bring some of my culture and the things I learned from back home to here. I'm mixed too, so I wanted to bring my race into it as well to show that different people of different cultures can run too."
The other elected Underclass Senator and first year class President was announced to be criminal justice major Kyle Mitchell.
"My main intention was to get involved and network with other students, faculty, staff and commuters on campus," Mitchell said. "Overall, I wanted to assist and help in any issue that came up, ranging from cafeteria food to budgeting for organizations and Greek life and such."
The role of Class President is to create and facilitate fundraisers towards the class gift donation and collaborate with the Vice President.
Psychology major Paw Lah Say was elected first year Vice President. Class Vice President is charged with assisting the Class President and acting as a voice for the first year class.
"The SGA is an organization where you get to come in and make a change on campus, represent the people and the stories you hear," said Katherine Hawley, animal behavior major and current SGA President. "This year we are making a strong effort to make sure we are actually representing everyone's constituencies in the conversations that we are having within the Senate and making sure we are taking steps to fix the issues happening on campus."
There is one Upperclass Senator and four Underclass Senator positions still available. When these positions are completely filled, there are three at-large Senator spots open to the Senate where students can still harness voting powers.
Treasurer and Secretary positions are also still available for the first year class.
Interested students can contact Katherine Hawley or Chief Justice Randall Chiera. There will be a brief interview and a voting process during a Senate meeting when candidates are chosen.