Utica College Welcomes Exchange Students for Fall 2021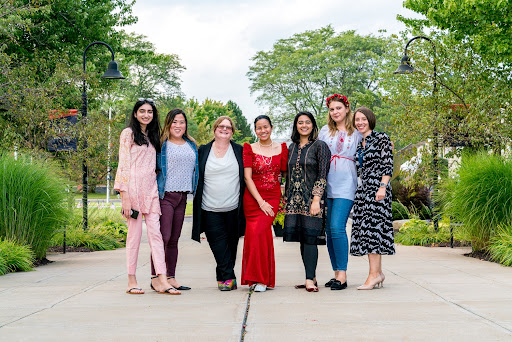 During COVID-19, the idea of an exchange semester could be daunting for some because guidelines and regulations are constantly changing. However, that hasn't stopped the four exchange students that Utica College is currently hosting from enjoying their time to the fullest.
For many exchange students, their exchange semester is the first time they leave their home country.
Hilary Ladesma, an English Education major from the Philippines, is one such student. Ladesma is here as part of the prestigious Fulbright Undergraduate Exchange Program, which provides students with an all expense paid semester in the United States.
"Without this program, I would have had no other opportunity to travel to the US otherwise," Ladesma said. "There has been some myth-busting for me here." 
Ladesma said of her first impressions of the US. "When we hear 'New York' we think of New York City. Arriving in Utica was quite shocking, but it's so beautiful."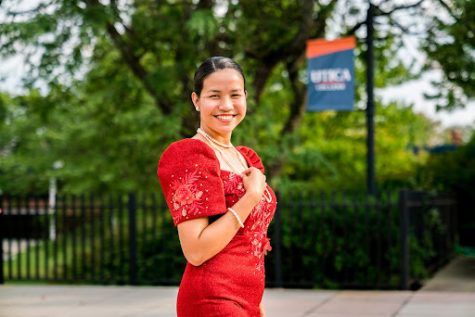 Daria Poprotska, an Education, Language and Literature major from Ukraine is at Utica College thanks to the same program.
"Going to the US has been my dream since my childhood and until I found this program, I didn't think I would ever have the opportunity to come here," Poprotska said. "We don't get a choice in where we end up, and they assign us to colleges, so when I heard that I was going to New York, I was so thrilled."
Poprotska said that despite not being in a big city, Utica still feels big in comparison to the small town she's from.
"I love Utica, and the college," Poprotska said. "Even the campus is so huge and beautiful with all the land and the dorms and the academic buildings."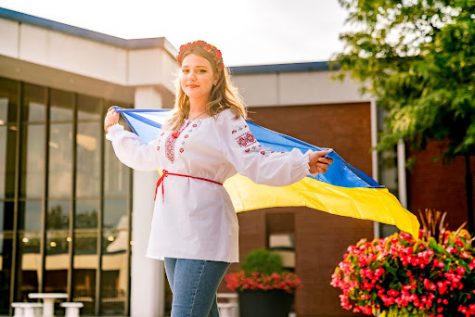 For both Ladesma and Poprotska, COVID-19 greatly affected their plans.
"This journey is long overdue," Ladesma said. "I applied in 2019 and was all set to be here in 2020, but obviously Corona happened (and is still happening)."
Ladesma said that the Fulbright Program pushed the exchange through this semester because the situation is improving somewhat in the US and classes are in person.
"In 2020 we couldn't come, because a large part of this scholarship is to experience the US to the fullest, and we couldn't do that if we were sitting in our rooms with our laptops," Ladesma said.  
However, in a completely opposite vein, the pandemic worked in Sechme Kahn's favor. Kahn, a medical student from Pakistan, applied to the IRX Global UGRAD Program in 2018 and was denied due as the program had already reached capacity. Two years later, though, she received an email saying she had been accepted to the program.
"Because of COVID, they weren't taking new applications," Kahn said. "Instead, they were choosing from existing ones, so I guess it worked to my advantage!"
COVID-19 is still a cause for concern though, because should cases get worse, and classes be moved to an online format, both programs might require students to return to their home countries.
"And beside just masks and other concerns, the uncertainty makes travel very stressful," Kahn said. "We don't need to show negative tests or anything like that right now, but things might change and create extra stress."
Exchange students agreed on the main negative about Utica – the lack of public transport.
"We're exchange students, and only here for one semester so we obviously don't have a car," Ladesma said.
But in terms of positives, all agreed that Utica College has a friendly community, a great international office and approachable, helpful professors.
"I'm just most excited about just experiencing the U.S. life," Kahn said. "Everything is so different from libraries to dorms, and we're so blessed to be here for free. And being in Utica means we can travel within the U.S. which is great."
(The Global Undergraduate Exchange Program in Pakistan Global UGRAD program is sponsored by the US Department of State with funding provided by the U.S. Government and administered by IREX and World Learning.)