Women's soccer holding strong, Mochak's missile earns #2 spot on SportsCenter's Top 10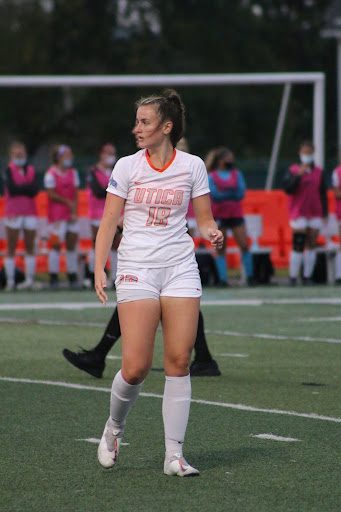 The Women's Soccer team has matched its best start since 2012 with a 5-1 record so far this season.
After getting off to a slow start last season, the Pioneers have turned that around in a big way. The first two games of 2021 were both shutouts against Buffalo State (5-0) and Massachusetts College of Liberal Arts (4-0). 
The only loss of the season came against Fredonia 1-2. Senior Ro Hernandez's goal early in the match put the Pioneers ahead by one, but that wasn't enough to keep the Blue Devils out of the game. 
The home opener against SUNY Potsdam was a game to remember. Both teams were going back and forth up until halftime. With 8:04 on the clock sophomore Kaela Mochak fired a missile from 35 yards out that put the Pioneers up 1-0, which would end up being the final score. It wasn't just a regular shot, it was a special one because it was good enough to be #2 on ESPN's SportsCenter Top 10 Plays on Sept. 14.
"And a long shot from distance…score!," Utica College Sports Commentator Raymond Biggs said ecstatically. "Kaela Mochak with a shot that may as well been trained by NASA. Send that one to Mars."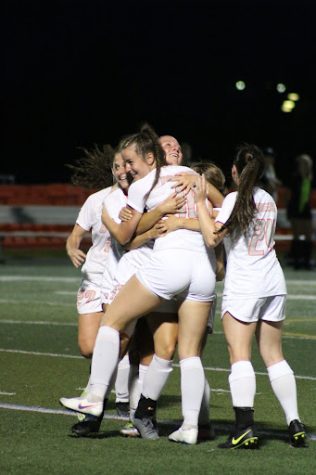 Mochak didn't think when she got home that she'd see her goal on ESPN, but when she did, she was thrilled.
"My coach had joked at the end of the game, 'Kaela we need to send that one into ESPN' but I shrugged it off thinking, why would they use that clip if it's a D3 school," Mochak said. "Later that evening, I found out it was posted as number two on SportsCenter's Top 10. It was a very surreal feeling, overwhelming but joyous. I am honored to give UCWS the well-deserved publicity, along with UC athletics. I am proud to be a Pioneer."