A Fading Tradition: White-Tailed Deer Hunting in New York State
Two hours before the sun rises on a November day in Lowville, a small town atop New York's Tug Hill Plateau, a small group of hunters prepares to enter the wooded area surrounding Winteridge Farm.
With each breath visible in the crisp November air and little concern for the two feet of snow on the ground, the group is focused on nabbing the first buck (an adult male deer) of the 2018 white-tailed deer hunting season in New York. However, with nine days remaining until the conclusion of the legal hunting period on Dec. 2, their odds of doing so grow slimmer by the day.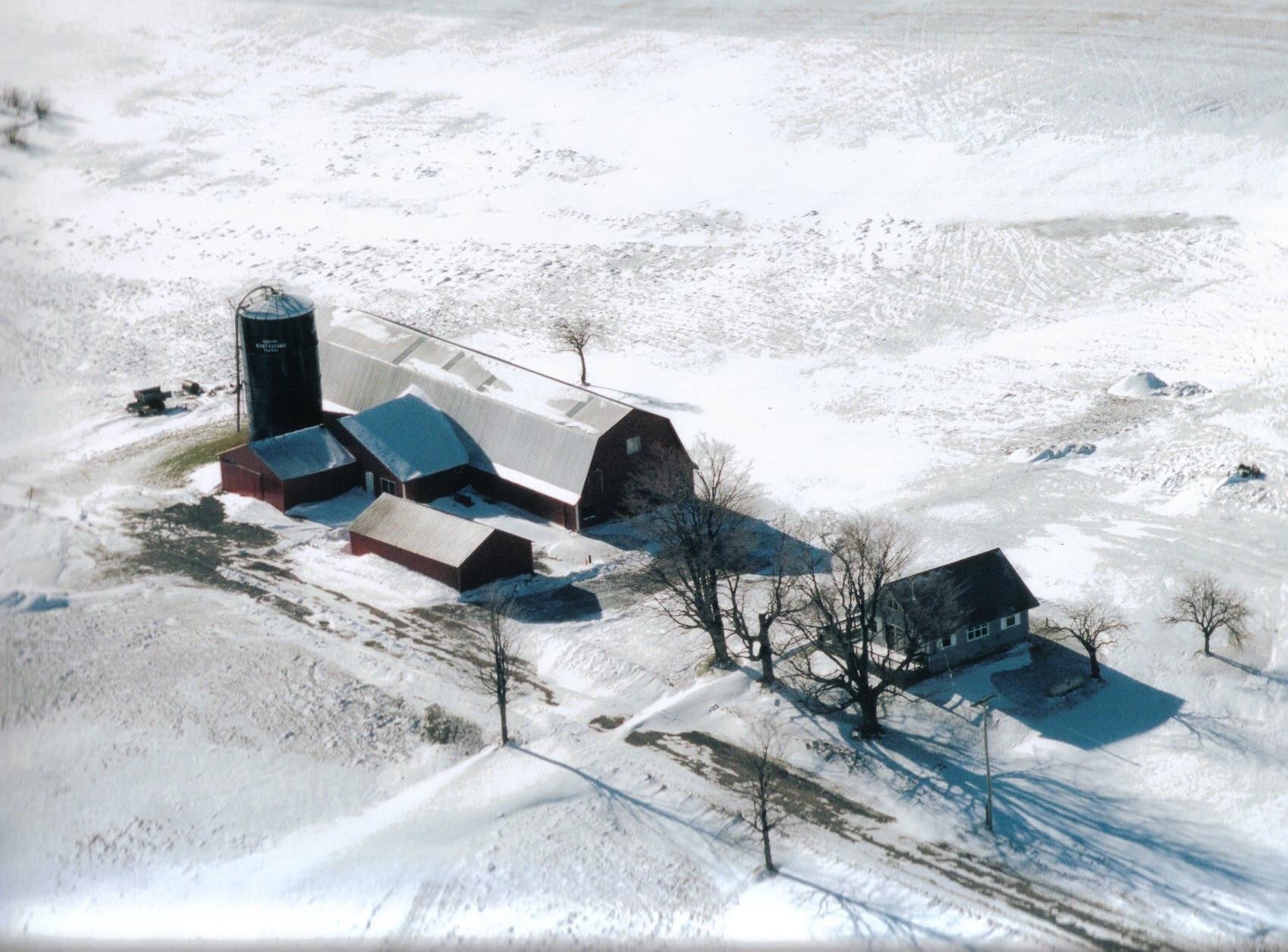 Among the determined bunch is William Jones, who has been hunting for more than 50 years.
To Jones, 69, hunting has become more than just an activity — the sport has taken him around North America, from upstate New York to the Alaskan wilderness, to hunt mule deer, bear, white-tailed deer and elk.
"Some of the sights that I've seen [while hunting], I wish I could take that part of my brain and put it on a video camera so that I could share it with other people," Jones said.
While hunting continues to be an outdoor activity that millions of Americans take part in each year, the sport has experienced a steady decline in participation over the last 25 years.
According to a 2016 survey of Americans 16 years or older conducted by the U.S. Fish and Wildlife Service (USFWS), 3.5 percent of the U.S. population participated in hunting-related activities. When conducted in 1991, the same survey found that roughly 5.6 percent of the U.S. population participated in hunting-related activities.
Comparatively, total participation in wildlife-watching and fishing increased by 11.5 percent and .6 percent from 1991 to 2016.
While public interest in big-game hunting has shifted to more passive outdoor activities, Jones and others continue to carry on the tradition of deer hunting — a lost art in many ways. But the decline in hunting also carries ecological and financial consequences for state and local governments seeking to conserve America's wildlife and natural resources.
The Hunter's Perspective
Jones has been hunting the upstate New York wilderness since his interest in the sport began.
And while the prospects for spotting that next buck are never guaranteed, the opportunity to "commune with nature" has been reason enough for Jones to return to the sport he became interested in at the age of 17.
"[Hunting] is the true sport of America," Jones said. "You're outside, you're trying to outfox the sly white-tailed deer, you get to see a ton of other wildlife while you're out there, you get to spend time talking to God without anybody interrupting you, so it's very nice."
His love for the sport withstanding, Jones is not oblivious to the downward trend hunting participation is facing.And to comprehend the loss of interest in hunting, one does not have to look far beyond the meat aisle of their local supermarket, Jones explained.
"Nowadays, you can go to the supermarket and buy meat," he said. "It's readily available to you, where years ago you often had to go out and hunt or the family didn't eat. To that effect, society has changed because everything is available to you."
Bruce Williams, who is a friend of Jones and another one of the five hunters who frequents Winteridge Farm, did not become interested in the sport of hunting until he was in his late 20s. And like his friend, he became hooked on the sport because of the strategy required to hunt deer.
"I bought a gun, went hunting, was not sure why these people were doing this stuff, and then I found out it's like any sport — it's a big challenge," Williams said. "You've got to beat the weather, you have to beat the animal that is way smarter than you, way quieter than you, has more avenues for escape. Slowly but surely, I got hooked."
Williams has also noticed shifts in societal preferences as the necessity of hunting for a source of food has diminished with the rise of grocery stores and other modern conveniences. But he also points to today's parents as a primary reason for why youth have little exposure to hunting and the outdoors.
"I don't think parents are spending enough time expanding the sport of hunting," Williams said. "Back in the day, you wouldn't just hunt because it was a challenge, you hunted because you were like, 'We get to eat good food.' Now, life's easier."
Like Jones, Williams sees hunting as both a sport and a tradition that has been passed down by relatives and friends for generations.
But with hunting license sales in New York state experiencing an uptick in the previous five years, could the sport have a brighter future here compared to the country as a whole?
The Economics of Hunting in New York
New York sold 3.6 percent more hunting licenses between the 2012-2013 and 2016-2017 license years compared to the previous five years combined, according to the state's Department of Environmental Conservation (DEC).
A partial explanation for this trend can be traced back to 2014 when New York set out to increase sales by eliminating combination licenses and reducing the cost to buy individual hunting licenses from $29 to $22 for state residents and $140 to $100 for non-residents.
Despite the positive trend in hunting license sales, gross revenue from all types of licenses dropped 10 percent in the 2016-2017 license year when compared to totals from 2013-2014, the final license year before the state slashed prices.
While the state's intention was to streamline the buying process and spur fishing and hunting license sales to non-residents, the 2014 changes have not completely yielded the results the government had hoped for, explained Jason Kemper, the chairman of the New York State Conservation Fund Advisory Board.
And in turn, declining revenues have continued to impact funding for wildlife and conservation programs.
Beyond serving as an important cash source for the DEC, revenue generated from license sales is placed into the Conservation Fund and then eventually doubled by federal dollars.
Each dollar is then used by the DEC for operations related to conservation, including fish and wildlife programs and paying the salaries and full-time benefits of more than 300 employees, Kemper explained.
But as funding via license sales continues to decline, critical operations within the DEC like the Division of Fish and Wildlife (DFW) must rely more on the General Fund, which is funded by taxes paid by New York state residents. The DFW is tasked with managing all of New York's fish and wildlife, which are considered public resources held in trust for residents of the state by the government, explained Doug Stang, the assistant director of the Division of Fish and Wildlife.
"If there's fewer dollars in [the Conservation Fund], there's less financial support for us to put boots on the ground to try and make sure we're doing a really good job working with people to make sure the deer populations are in concert with what the landscape can produce and what people's tolerance for the population is," Stang said.
Deer Hunting's Future
As the DEC continues to grapple with significant dips in gross revenue despite an apparent uptick in hunter participation in New York, both Kemper and Stang agreed that hunting's greatest challenge still lies ahead.
The DEC estimates that 57 percent of New York state hunters are age 45 or older. However, the primary concern is that 20 percent of that age cohort is 65 or older — which has been widely observed as the age range in which hunters decide to leave the sport due to the adverse effects of aging, Kemper explained.
"We have an older [hunting] population," Kemper said. "And it's getting older faster,"
With the majority of hunters at or near age 65, Stang and Kemper, avid hunters themselves, fear a significant loss in revenue for the Conservation Fund as well as the inability of the sport of hunting to usher in a new generation.
"Those folks [age 45 or older] are out there, but that's our pool of mentors for the young folks coming along," Stang said. "So, if they start to fall off, then we're losing our pool of mentors at the same time. There's a series of these regressive feedback loops that could be happening."
In order to grow the sport of hunting and general interest in outdoor activities, the DEC has begun implementing the USFWS' newly installed R3 program, which stands for recruitment, retention and reactivation.
Using R3 as a guideline, both the DEC and DFW are seeking to recruit youth through engagement and awareness programs, to retain recreationists by providing opportunities for them to expand their skills until they feel comfortable to participate in activities independently and to reactivate enthusiasts who once participated in outdoor recreation "but haven't in a while," Stang explained.
Regardless of statistics, Stang, Kemper, Williams and Jones all remain optimistic about the rebirth of both the sport they love and the timeless American tradition they have taken part in.
"I have concerns that we won't be able to continue the hunting tradition as we know it now," Stang said. "I'm hopeful that folks will be able to see the role that hunters play. It would be a terrible thing to see a deer, this pretty cool animal, viewed [as anything but a] charismatic part of New York state."