Op-Ed: Hittin' the road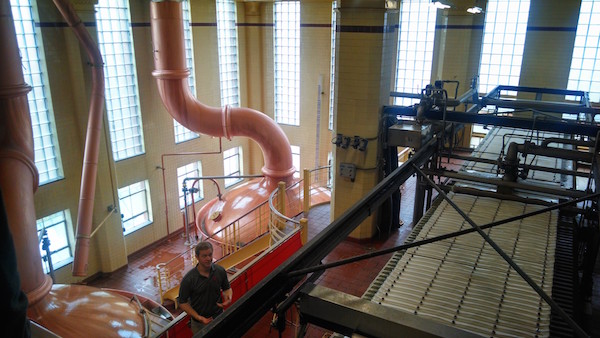 Kaitlyn Phillips, Staff Writer
Road tripping is one of the best ways to escape all the stresses that college can create. With finals week quickly approaching (try not to cringe) it becomes very easy to get caught up in it all and forget to spend time with friends or put aside time for yourself.
Going on a road trip is an inexpensive way to create memories and explore what the world has to offer.
Road trips do not necessarily mean navigating across the country and spending a fortune, but you can travel an hour away and discover a town you've never been to before. It's pivotal to road trip and explore the area because Upstate New York has many unique places to visit.
Saving money when in college is always a huge priority, so when looking for a fun adventure there are many places and activities that don't involve an expensive ticket.
If you love to hike and be outdoors, there are a few mountains within an hour radius of Utica College that have breathtaking views. Bald Mountain and Black Bear Mountain are two beautiful hikes tucked away in Old Forge. However, if hiking isn't your favorite activity there are many other places that offer fantastic views without the sweat.
There are many attractions in the Old Forge area that include a ticket entry, but they are not very costly. The McCauley Mountain Scenic Chairlift is a great way to observe Old Forge from above while taking in autumns wonderful colors.
If you're interested in seeing beautiful sights by water, the Norridgewock Boat Tour is a scenic tour that takes you on a narrated ride on the Stillwater Reservoir by the isolated community of Beaver River.
For those who do not have access to a car and would still like to explore the area, consider other transportation options such as a taxi or Uber.
The Munson-Williams-Proctor Arts Institute features a renowned permanent collection along with exhibitions and education for all ages. Admission is free, but a fee can be charged for certain exhibits.
Junior Tim Smith is interested in art and fashion so he tries to explore the area as much as he can.
"I like going to the Munson-Williams Proctor Arts Institute a lot because I just find everything so interesting and it is a huge plus that I can get in for free," Smith said.
Sophomore Danielle Royal enjoys what Upstate New York has to offer by hiking all the beautiful trails.
"Within two hours my favorite hike is definitely Rocky Mountain. Other simple ones would be Bald and Black Bear Mountain. Blue mountain can be more of a challenge and is a little farther," she said. "As far as traveling goes, the high peaks region is where it's at. I plan to become a 46er by the end of next year and post graduation would like to be backpacking in Alaska, British Columbia and Alberta."
Junior Jenessa McCabe is not from the area, but has found many places that have peaked her interest in the past year.
"I love going to the Utica Zoo because I like that it's close by and easy to travel to," said McCabe. "I also like going to the Saranac Brewing because they give an educational tour and at the end of the tour there is complimentary root beer or beer if you're 21."